Desserts
Castagnaccio recipe by Arturo Dori
Castagnaccio is a gluten free Tuscan cake made with chestnut flour and flavored with pine nuts, walnuts, raisins and rosemary. A long time ago it was a poor dish made of a less rich mixture (only water, chestnut flour and oil). Today it has become one of Tuscany's favorite desserts.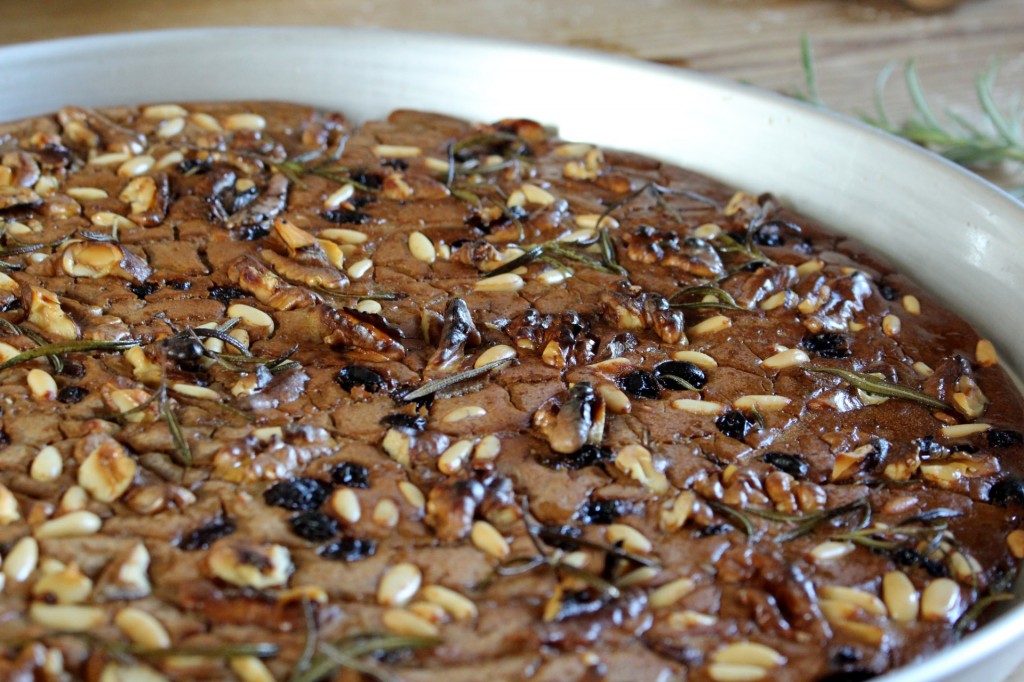 They say in the winter it warms the heart and fingers (since you don't need a fork but just your hands to eat castagnaccio) and when it cools down it makes a perfect ending for your meal matched with a sweet liquory wine. Arturo Dori prepared it for Visit Tuscany and here you'll find his recipe. As you can see, it looks awesome, but it tastes better than it looks!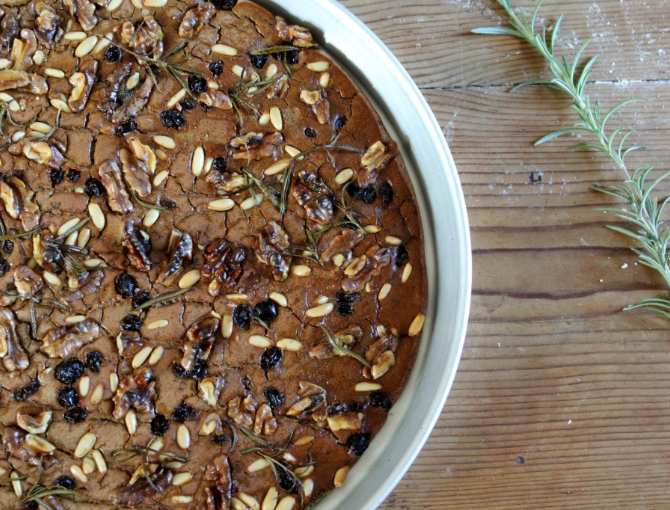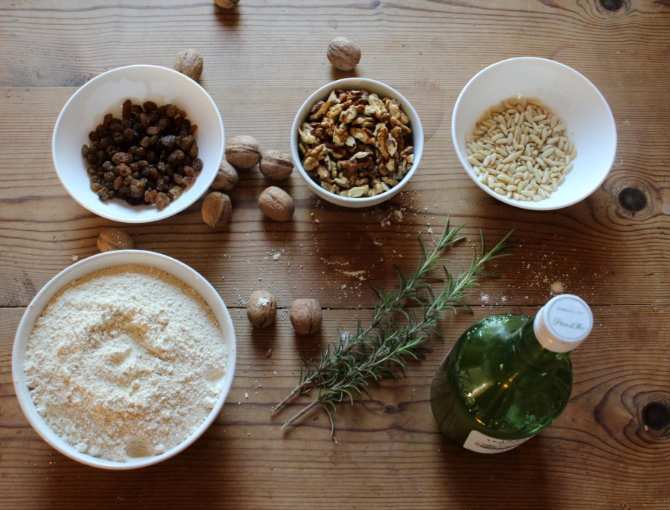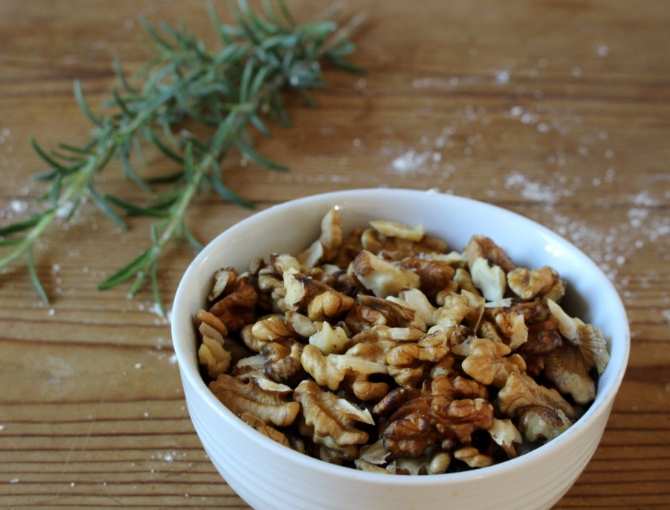 400 g chestnut flour*
about 400 ml of warm water
½ glass extra-virgin olive oil
80 g pine nuts
200 g peeled walnuts
50 g raisins
rosemary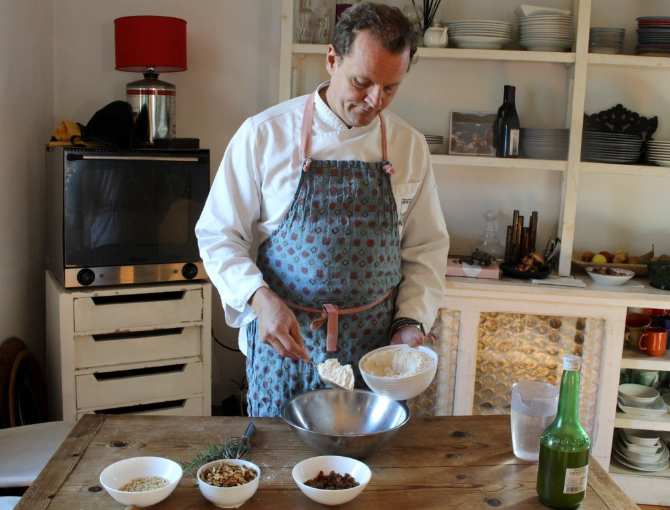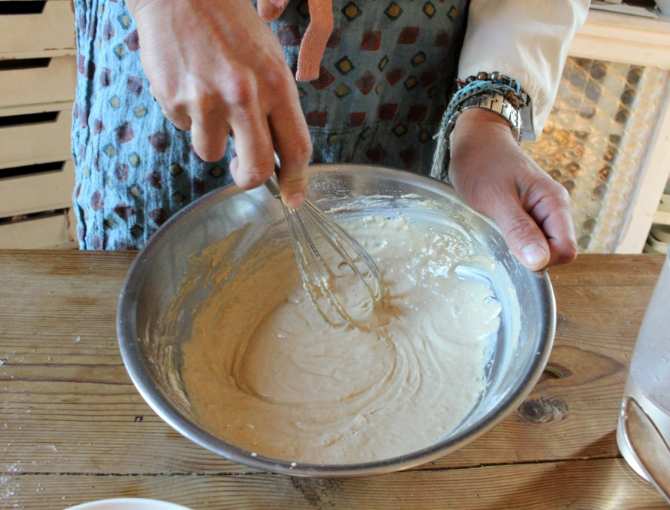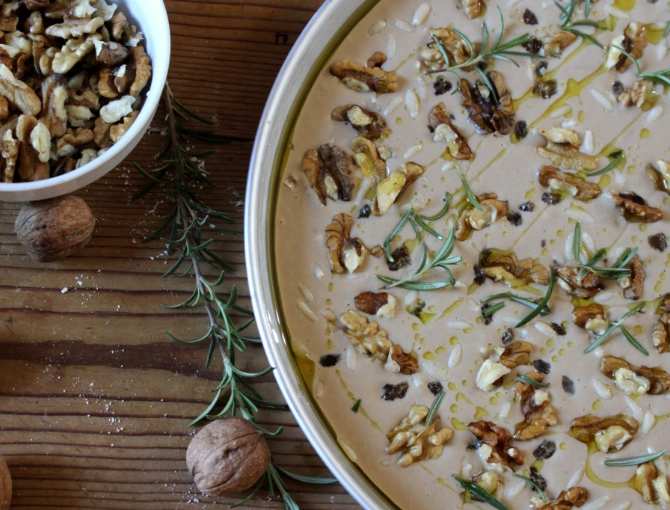 Sieve the flour and knead with warm water until the dough is smooth and creamy Soak the raisins and the pine nuts for about 10 minutes in warm water, then rinse them
Grease a baking tin with extra virgin oive oil Pour the mixture made of chestnut flour and water in the baking tin
Top the castagnaccio mixture with rosemary needles, pine nuts, walnuts and a drizzle of oil. Cook in fan oven at 200°C for about half an hour
You might also be interested in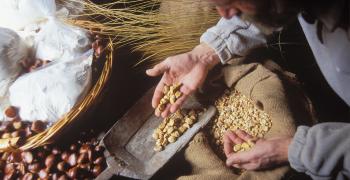 Learn more
Food and Wine
Olive oil, wine, truffle and other culinary delights make up the excellence of Tuscan gastronomy.
continue...