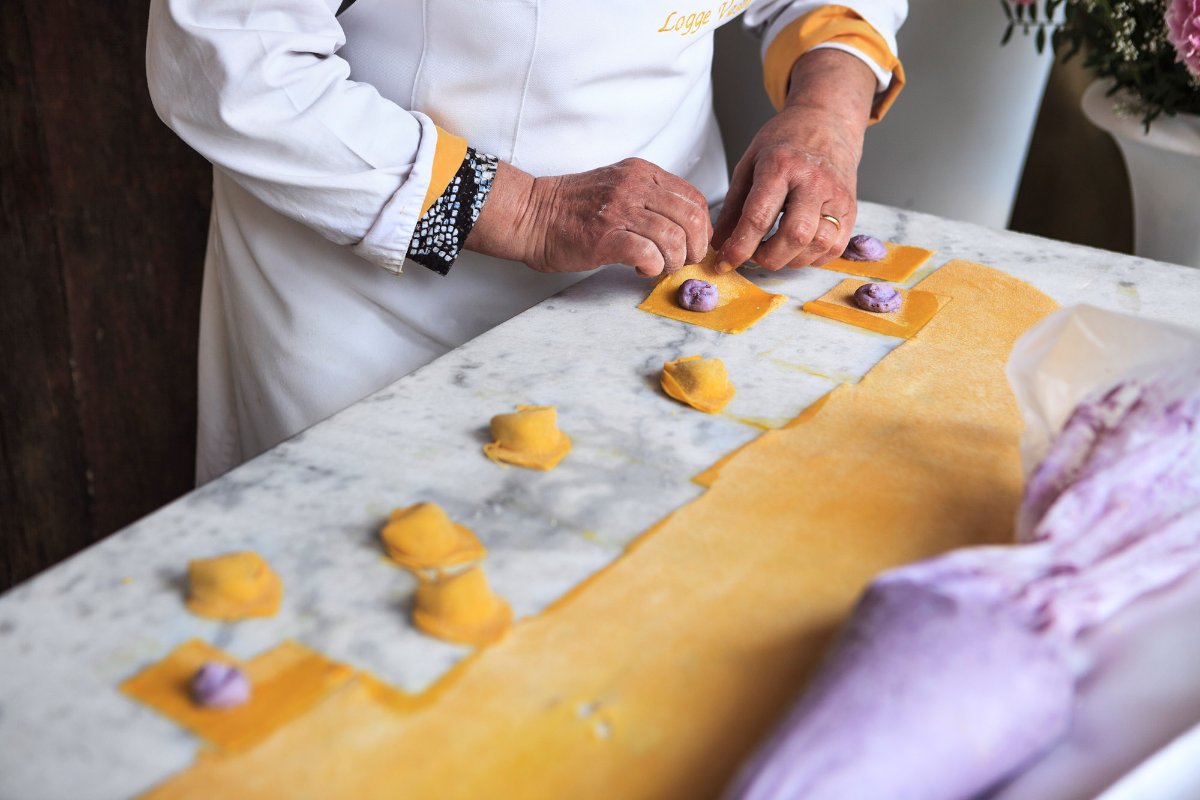 ??????
"Carcerato" soup: one video, one recipe and an amazing story
Legend has it that many years ago, in Pistoia, the city's old slaughterhouse did not sell giblets but threw them in the Brana river. The hungry prisoners of St. Catherine prison, seeing all that waste, asked for permission to have the offal and make a soup, adding some stale bread and water. These are the origins of "carcerato" soup, chef Ilario tells us, from Osteria La Limonaia. Today this soup is enriched and flavoured with vegetables, spices and cheese. "Here is my 'carcerato' soup recipe and my reworked 'carcerato': with the same ingredients but a street food feel to it".
Preparation time: 10 mins Cooking time: 2 hours Total time: 2 hours and 10 mins Recipe type: soup Serves: 10
Ingredients
400 g of tripe
400 g of lampredotto
500 g of tail
2 onions
2 carrots
2 sticks of celery
Half kg of stale bread
200 g of cheese
Salt
Pepper
Broth
Photo and video credits: Lara Musa - Tuscany Social Media Team
Preparation
[new_royalslider id="14"]
About Ilario Taccioli
Chef Ilario Taccioli is the fourth generation chef at
Osteria la Limonaia
, in Pistoia and currently a professor at the Professional Culinary Arts & Hotel Management School F. Martini in Montecatini Terme.