First courses
A recipe from the Mugello: Pancetta all'aceto
Pancetta all'aceto is a simple sauce made of pancetta cooked in fresh garlic and red wine vinegar. This recipe is from Mugello in Cucina: Storie, Prodotti, Tradizioni, Ricette by Tebaldo Lorini, a folklorist who has published books on various aspects of social history and gastronomy of the Mugello region, and whose research into area culinary traditions has revealed hundreds of local recipes and their related folk customs.
In Mugello in Cucina, Lorini explains that pancetta all'aceto was prepared chiefly by the carbonai, or charcoal makers, of the Apennines. A distant cousin of the Piedmontese bagna cauda, pancetta all'aceto should be served very hot, with grilled polenta for dipping or alongside other simple, boiled meats. It is also quite good on creamy polenta.
You don't need to make a large quantity. With its strong flavor, a little bit of this sauce goes a long way.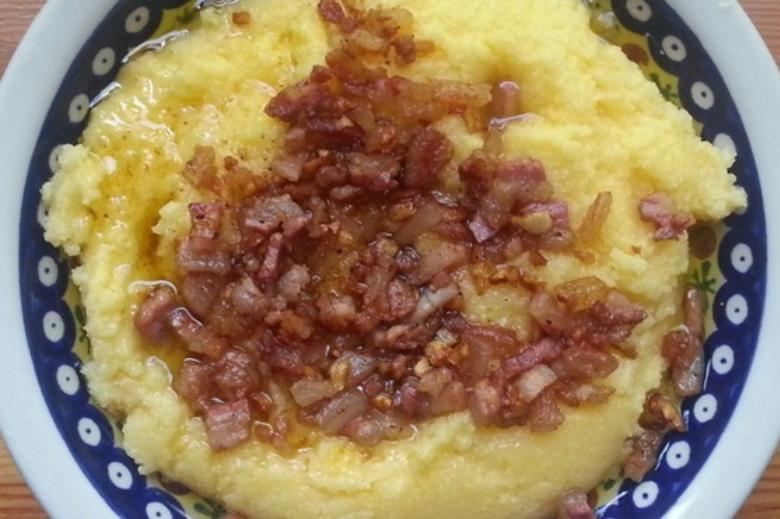 200 grams of minced pancetta
60 mls olive oil
60 ml red wine vinegar
1 large garlic clove
salt & pepper
If you are working with a whole piece of pancetta, use your best knife to slice it into ¼inch-thick slices, then into small cubes, and then mince.
Hand-mincing a meat like pancetta is somewhat challenging, so you might settle for very small cube-like pieces.
Peel and smash the garlic. Heat the olive oil on high and add the pancetta and garlic.
Lower the heat and stir occasionally. After a few minutes, add a pinch of salt, a good amount of fresh-ground pepper, and the vinegar. Continuing cooking until the pancetta is rosy in color, and the fats have combined and a sauce has formed in the pan.
Serve in a small bowl with slices of grilled polenta. If you've made creamy polenta, make a well in the middle and pour the sauce over the polenta.
You might also be interested in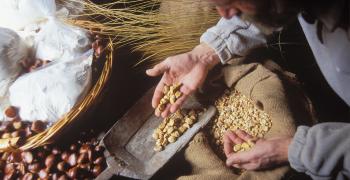 Learn more
Food and Wine
Olive oil, wine, truffle and other culinary delights make up the excellence of Tuscan gastronomy. ...
Continue...