Val d'Orcia by bike, from the Abbey of Sant'Antimo to Montalcino
Cycle through unique landscapes and peaceful oases, amidst nature's wonders
A land made famous by the wine-making excellence of Brunello, the Val d'Orcia does in fact boast other hidden gems. The best thing to do is explore it on two wheels, and immerse yourself in this unforgettable landscape.
This itinerary offers a relatively short route, but, after a first leg of 7km on a dirt road, the ascent from Sant'Angelo in Colle to Passo del Lume Spento begins: as long as you're relatively fit, you shouldn't have any issues.
First Stage
The Abbey of Sant'Antimo to Castelnuovo dell'Abate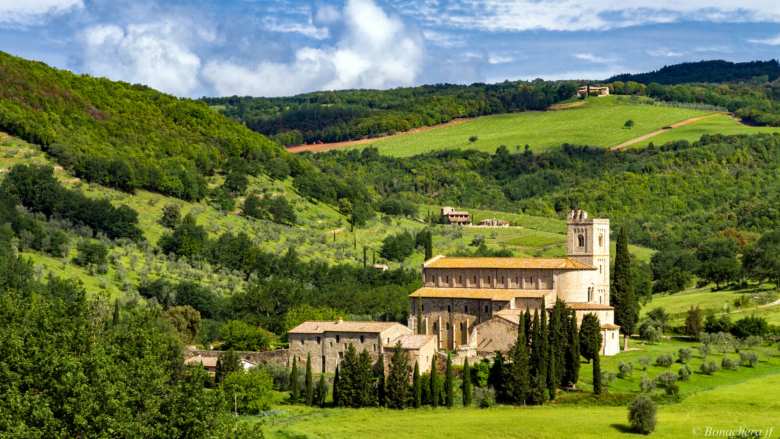 You start from Castelnuovo dell'Abate, but not before visiting the stunning Abbey of Sant'Antimo, a Tuscan Romanesque jewel. You immediately take the dirt road which continuously rises and falls as it leads you to Sant'Angelo in Colle. With a panoramic view over Val d'Orcia, the typical cypress trees and vineyards below, after about 7km you reach the tarmac road. It is here that you take a right in order to arrive at the neighbouring Sant'Angelo in Colle.
Second Stage
To Montalcino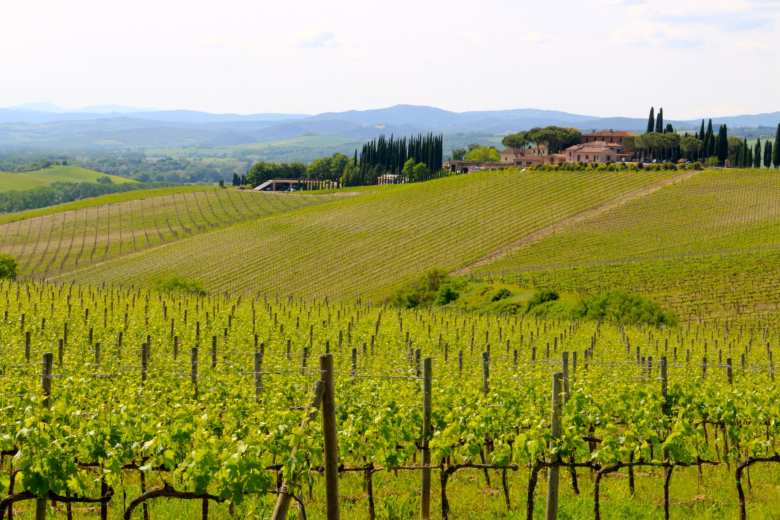 From Sant'Angelo in Colle you continue to climb towards Montalcino, pedalling along a short stretch of well-travelled road. After around 5km you arrive at the gateway to Lume Spento (in the small town of Ragnaie), before descending towards Montalcino. Once you have arrived in the capital of Brunello wine, the cycle route does not present any more difficulty: you only have another 9km to go, down the beautiful descent, vast vineyards on either side, which leads you back to the Abbey of Sant'Antimo and Castelnuovo dell'Abate.
You might also be interested in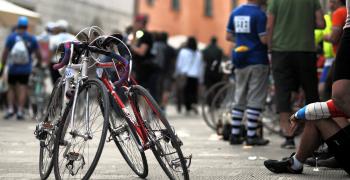 directions_bike
Learn more
Cycling
Cycling is the best way to delve deep into the soul of a territory. It allows you to reach the most beautiful places by taking the less-travelled
continue...