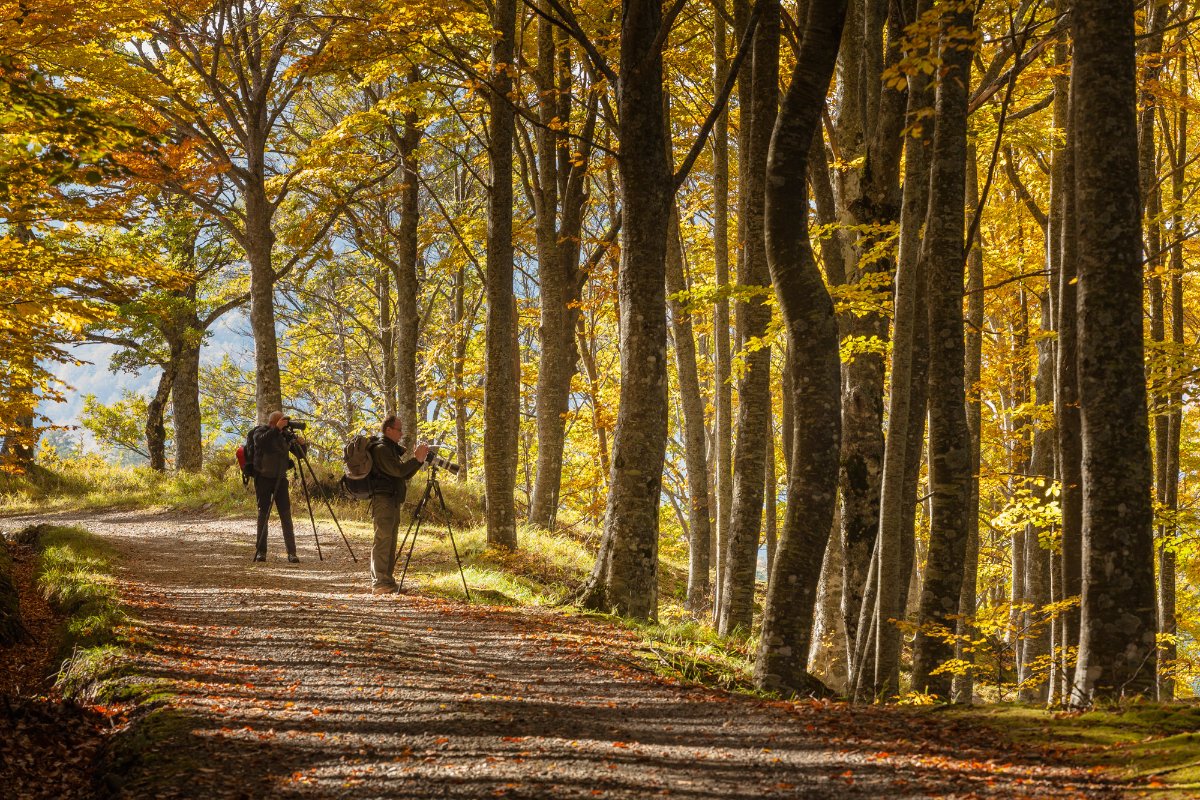 Giogo Pass Mountain Road
A motorcyle journey through the Mugello
The
Scarperia Passo del Giogo
is a long and windy road that, at certain points, has a 10% incline. This is the best way to dive into the
Mugello
, an area that was much loved by the noble Medici family. The itinerary begins at the Autodrome, which is internationally known, and stops only once before reaching the peak at 882 meters above sea level.
Departure/arrival:
from San Piero a Sieve to Firenzuola
Distance:
30km
Duration:
one day
Kind of road:
mountainous
Province:
Florence
Set your GPS: San Piero a Sieve, Scarperia, Passo del Giogo, Rifredo, Firenzuola
The
Mugello area
is full of historical references to the
Medici
family, all of which are worthy of a visit, even a quick one! Before starting out on the twisty SS503 road in San Piero a Sieve, try and visit the
Bosco ai Frati convent,
which is considered one of the oldest in Florence.
There's the
Cafaggiolo Villa,
designed by Michelozzo in 1451, as well as the
Trebbio castle
, which dominates the valley, not to mention the
San Martino Fort,
which is among the most important forts in Italy. Now that we have taken care of culture, let's look at the road. First stop:
Scarperia

, land of master knife makers
and the fourteenth century
Palazzo dei Vicari.
It's now or never, so take a moment to visit the International
Autodrome of Mugello
, where professional Moto GP racers compete along the 5245 meters of sharp turns and hills, all of which are beautiful, and yet sneaky! Be careful!
Leaving Scaperia behind, and moving on towards
Ponzalla
, 10km of road stretches out ahead. There's a sharp turn to the right, followed by round curves to left. After a few more gentle curves, the real challenge begins. This is a climb for connoisseurs, a poker game for motorcycle buffs, and it ends at the mountain pass,
Passo del Giogo
, at 882 meters above sea level. In the 1800's there was an inn. Today there's the hotel restaurant Il Gioco – time passes but some things never change!
Whether you're a pilgrim or a biker, no one will stop you from enjoying traditional tortelli Mugellani and a warm bed. Like all meeting points worth their salt, Giogo Pass has its own motorcycle rally in September. Take a minute and sit on the bench by the roadside and contemplate your next move. Then, take off and slalom down the hills, around an S curve, and gradually to the left. This is where
GSSS (Guide for Secure Road Safety)
instruction is helpful. Quickly and easily follow curve after curve, so much it's almost nauseating. At the sign for Rifredo, look for the turn to the right, towards
Osteto-Moscheta
.
The road, now a single lane, snakes through the forest all the way to Badia di Moscheta and its hotel restaurant. After the delicious tortello mugellano and/or your tagliatelle ai funghi, here you can get a steak but beware: it will be rare! For dessert, follow the signs for
Firenzuola
. Many curves and twisty turns lead back to SS503 so you can end the itinerary with a smile. But here's a hint: the Giogo pass road should be ridden in both directions! For more information:
www.provincia.fi.it
,
www.mugellotoscana.it,
www.mugellocircuit.it
,
www.badiadimoscheta.it

See the Google Map here
You might also be interested in