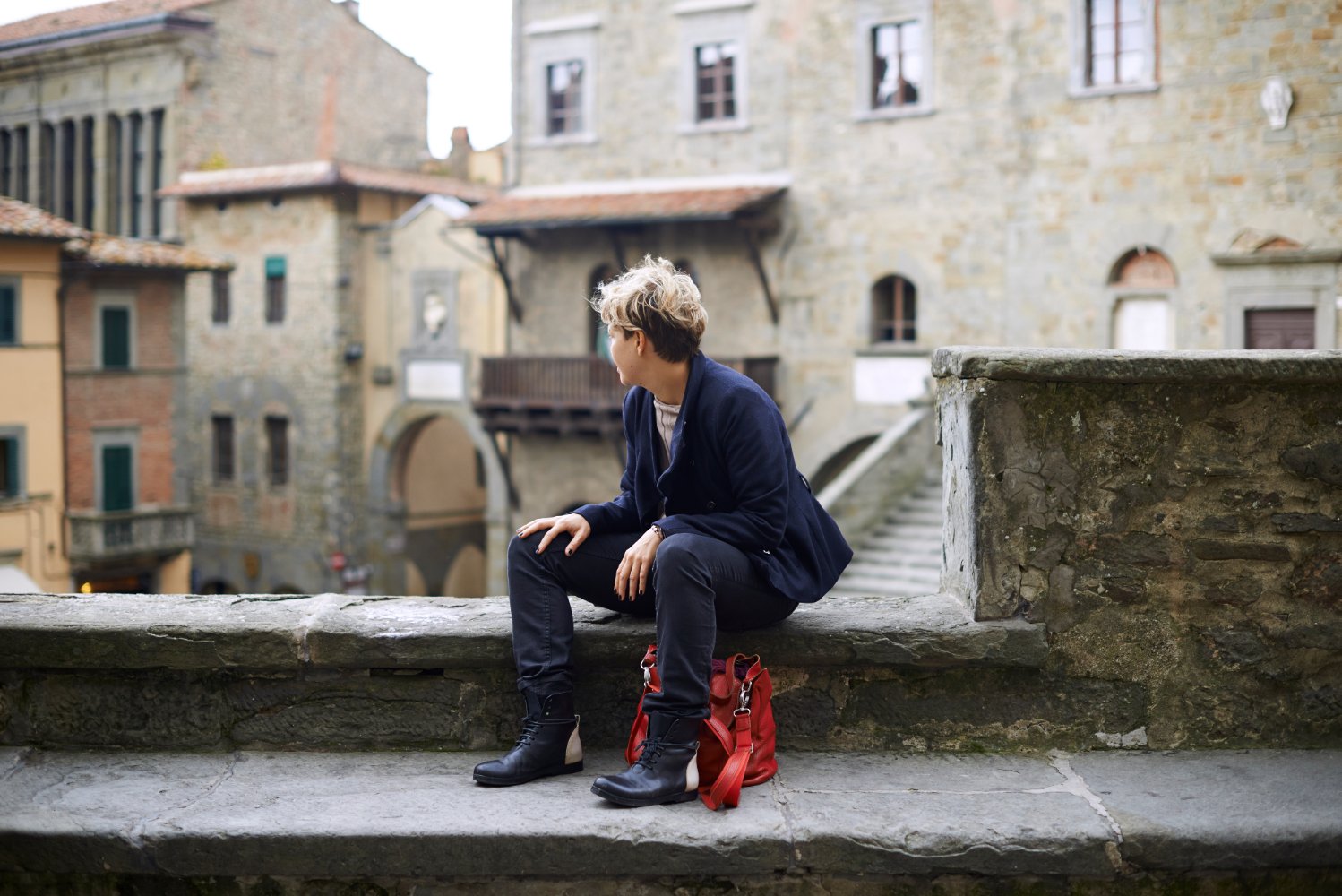 Tuscan Fashion: Interview with Ferruccio Ferragamo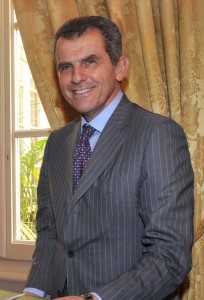 Written by Ginevra Barbetti, fashion blogger. Italian version published on intoscana.it. I had the pleasure of meeting Ferruccio Ferragamo at Palazzo Spini Feroni, in a uniquely timeless atmosphere in which being 100% Tuscan is the key to a successful business. We talked about fashion and technology, Ferragamo's "Tuscan Town" Il Borro and the family collaboration behind it, and the great businessman's love of art and music.
Fashion and Technology
My first question is about the relationship between fashion and new technology. In your opinion, how should the fashion industry change to accommodate the new forms of communication? Technology has now become so important, we encounter it in fashion in every part of our process, from everyday functional things to research. I've been working for many years and I still vividly recall the day that the fax arrived in the office. It was this fantastic object with the power to transmit documents from our stores! I think that at this point we still have a lot to discover, and in the company we continue to invest a lot in the application of technology, as we have stores that we manage directly. And technology contributes to our earnings! 2009 was a difficult year and we have to be always ready to deal with crisis, and we can use digital technologies for this. On the other hand, I do think that information that travels so quickly on the internet needs to be filtered. While the crisis is real, its coverage helped feed the fear when the economy desperately needs optimism.
Tradition versus Innovation?
In your opinion, for those studying in the field of fashion, how much should one stick to tradition – and thus to Tuscan-ness – and how much should one become modernized and in line with the others?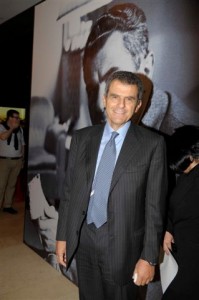 It's necessary to find a proper compromise between the two. Tuscany definitely conserves a strong tradition of "beautiful things", tradition, and history. But of course neither excludes the other: as the world and its various opportunities spin quickly we need to find the perfect balance between tradition, innovation, and research. For this reason I'd say that Polimoda (the school) is a good mix of these three elements. Our students have access to the latest methods. I have always said to my six children that they have to do what they want in life, follow their own path. To do this you need to be well prepared – know languages, but also the language of technology. Young people today certainly have an ease of learning and communication, and this is important.
Il Borro, a perfect Tuscan hamlet
I spent a day at il Borro (a medieval hamlet in Tuscany that Ferragamo has restored) and I have to say it is so beautiful it hardly seems real. Would you tell me something about this business and the collaboration with your offspring? Il Borro is both a passion and a business. My son, Salvatore, works there and he takes care of the new projects. I'm 25 years older than he is, so I tend to take my time to think about things while he likes to act on impulse.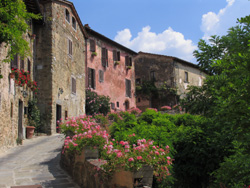 Il Borro was my reserve, where I liked to go hunting. It was a "colpo di fulmine" – a stroke of passion – I fell in love with the town as if it were a Sleeping Beauty, intact and in need of love. So I called a family meeting and I said that I envisioned a perfect hospitality structure here, with every property and infrastructure perfect down to every detail. Having restored already much of the town and outlying buildings, we're now opening up a Wine/Lounge Bar in the center of il Borro (called La Corte) – all day we'll offer light food that is an alternative to the osteria. We're also working on a new pool, gym, and relax area for our clients. And there will be a new gallery area for prints and paintings. Returning to the theme of generational differences, when I decided to take on the Borro project I thought we'd never make wine. But Salvatore – who had been taking sommelier courses – convinced me in 1999 that this would be important to the sense of the place as "agritourism". Now I'm really into it, we think of new projects (for the wine) together, its distribution and logistics. I get along very well with my son. I believe in the strength of family in the workplace, its ability to be constructive. Thanks to this gathering of familiar wills, we have brought to light my father's dream of restoring Il Borro.
Art, Music, and the Ferragamo Museum
What is your relationship to Art and Music – and what about the Museo Salvatore Ferragamo? I like music, all of it. It should not be invasive and it has to be listened to at the right moment, and be the right style for that moment in one's life. I listen to classical music, but also pop, and I like to dance. I'm sporty and I think dancing is good for one's health, even if you have to be in the right mood and there are of course moments and circumstances for that, too. When I am working, at the computer or on the train, music accompanies my every activity.
As for the visual arts, we are very lucky to live in Florence, this marvelous historic city. My father chose Florence because it generated constant inspiration. Art and history enrich and stimulate creativity. When we criticize modern art, let's not forget that when they built the Duomo, it too was innovative and scandalous in a way. As for the Museum, it was my sister Fiamma's idea and it began almost by chance. We have always kept an archive our shoes, which amounted to 13,000 models. In Mexico, the Ferragamo brand is literally adored, and some women asked me about buying out-of-manufacture shoes that had made the history of the brand. So I got to thinking and decided to issue reproductions of these famous models of shoes. Shoes are art, and they're rather complex to make. Our Ferragamo Creations are the star of our company. The exhibit on Greta Garbo now open at the Ferragamo Museum will be up for two months, and then we'll be opening a new permanent exhibition. The museum follows trends and "the right moments" – just like music. It is a display of our creativity and it reminds us of our history.
You might also be interested in