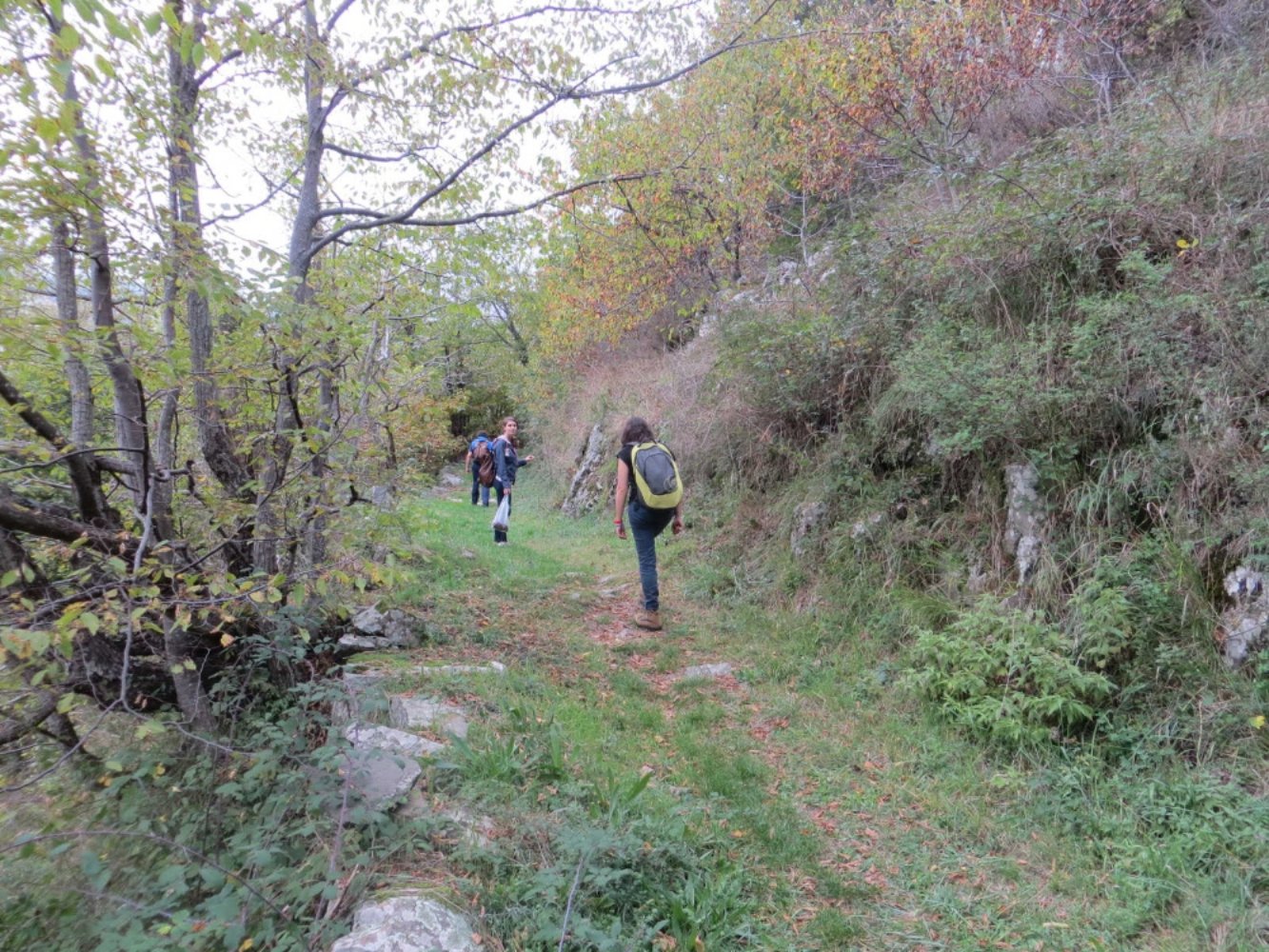 The charming village of Rocca Ricciarda in the Pratomagno mountain range
Discovering the Valdarno's towns and nature spots
Love hiking? Love taking beautiful walks in the woods? Now that spring is just around the corner, you might not have thought about where to explore this season. Here is an itinerary that's perfect for you, through pathways and mountains. This itinerary begins close to the mountain town of Gorgiti in the municipality of Loro Ciuffenna (AR), which has a very low population, and then eventually ends in the beautiful medieval town of Rocca Ricciarda, at the foot of the Apennine ridge that divides the upper Valdarno from Casentino, named Pratomagno.

Through almost-abandoned forests of oak, hornbeam and chestnuts, the trail rises toward the village of Rocca Ricciarda, dominated by a large and imposing rock outcrop, where a castle dating back to 1191 once stood. Today you can only see the remains of the walls, but once you reach the top, the amazing 360-degree view will astound you. Up there, you can understand why that rock has been at the center of numerous fights and battles and why so many people wanted it as part of their territory: from there, the entire Valdarno is your oyster. It was a crucial strategic point during the medieval period because it connected Casentino with the Valdarno and Arezzo with Florence.


It's definitely worthwile to visit the charming medieval village at the foot of the Rocca, with its picturesque stone houses all touching each other, divided only by a narrow pedestrian-only alley.

Departure point: Gorgiti (Comune di Loro Ciuffenna- Arezzo)
Destination: Rocca Ricciarda
Noteworthy spots: Nature spots, the Rocca
Suggested season: From spring to autumn
Itinerary type: On foot, in a loop – historic, naturalistic
Difficulty: Easy, works for all different types of participants
Length: 4,4 Km
Altitude: 400 mt ca
Suggested clothing/gear: Normal walking gear
Getting there: You can walk to Gorgiti from Loro Ciuffenna. Distance: around 6km
Cartography: Carta Kompass – Appennino Tosco Emiliano 2459
You might also be interested in
Valdarno
The Valdarno – Arezzo area is, as its name suggests, the valley crossed by the Arno River situated between Arezzo and the Florence area. This touristy area is filled with traditions, history and a significant industrial vivacity. ...
Scopri Valdarnokeyboard_backspace