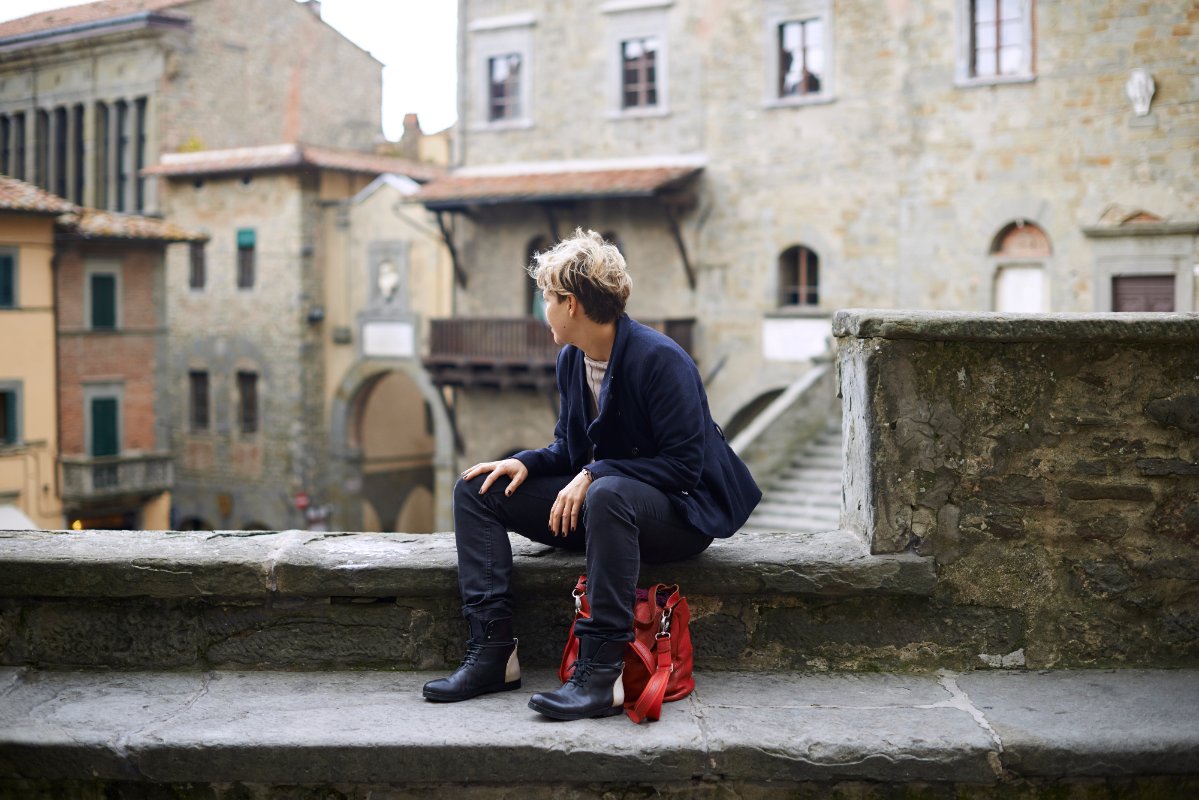 The Archaeological Park of Baratti and Populonia
Between the slopes of the promontory of Piombino and the Gulf of Baratti, literally overlooking the sea and with amazing views of the Tuscan Archipelago, lie the 80 hectares of
the Archaeological Park of Baratti and Populonia
, the result of the archaeological excavations carried out between 1996 and 1998.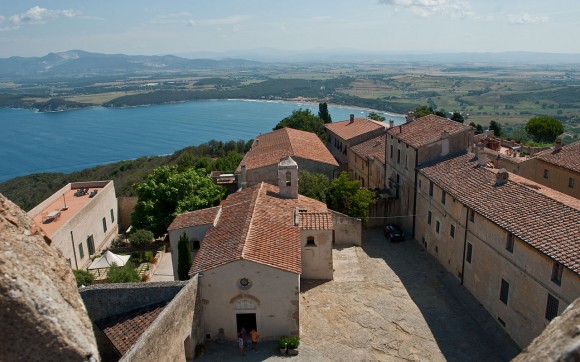 The park includes the
Etruscan-Roman town of Populonia
, necropolises, quarries and industrial quarters. Today, as in the past, paths and trails connect all the sites, through forests and scrubland, with sudden views of the sea. Starting in the Iron Age (9th century BC), Populonia was among the most famous Etruscan cities: a strategic place of encounter between the routes linking Sardinia with Corsica and Etruria. Between the sixth and fourth centuries BC, Populonia became the main center in the Mediterranean for iron processing (the Elba island, right in front, is rich in hematite). Populonia is divided into a lower town, centered around the port and the metallurgical activities, and an upper part on top of the promontory, the Acropolis, with houses and temples. The
necropolises
that can be visited are closer to the sea (the necropolis of the 7th-5th century BC) and the ones on the hills (necropolis of the 4th-3rd century BC). In particular:
The Necropolis of San Cerbone
– It's located in the lower part of the park, near the Visitor Center. Here the mounds and tombs show the evolution of models of funerary architecture. This area was later covered by metallurgical scraps.
The Necropolis of the Grotte
- On the hills, overlooking the Gulf of Baratti, there's this fascinating necropolis, with rock-cut tombs that alternate sides of the quarry for the extraction of the
pietra panchina
, a local stone used as building material.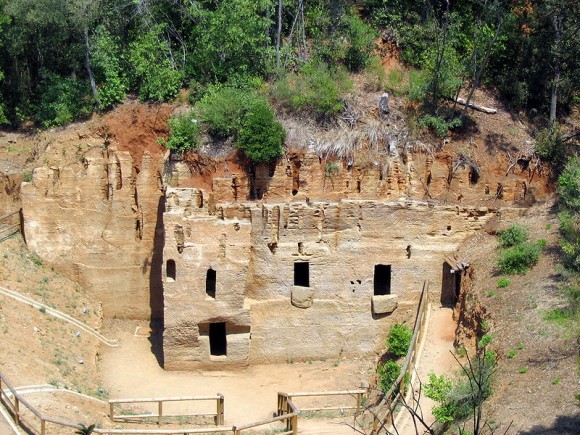 Some excavations conducted in the hill facing the Acropolis have returned the remains of a Benedictine monastery,
the monastery of San Quirico
, that has remained hidden in the woods for centuries. Its foundation dates to the eleventh century. Around the large cloister, once richly decorated with sculptures, there's a church and monastic sites, dominated by the imposing tower. The Archaeological Park also includes the
Center of Experimental Archaeology "Davide Mancini"
. Inside the park, for a thorough visit, there are several types of
guided tours and themed itineraries
(
Via delle Cave
,
Via del Ferro
), included in the ticket
(information and reservations, phone +39 0565 226445)
.
You might also be interested in