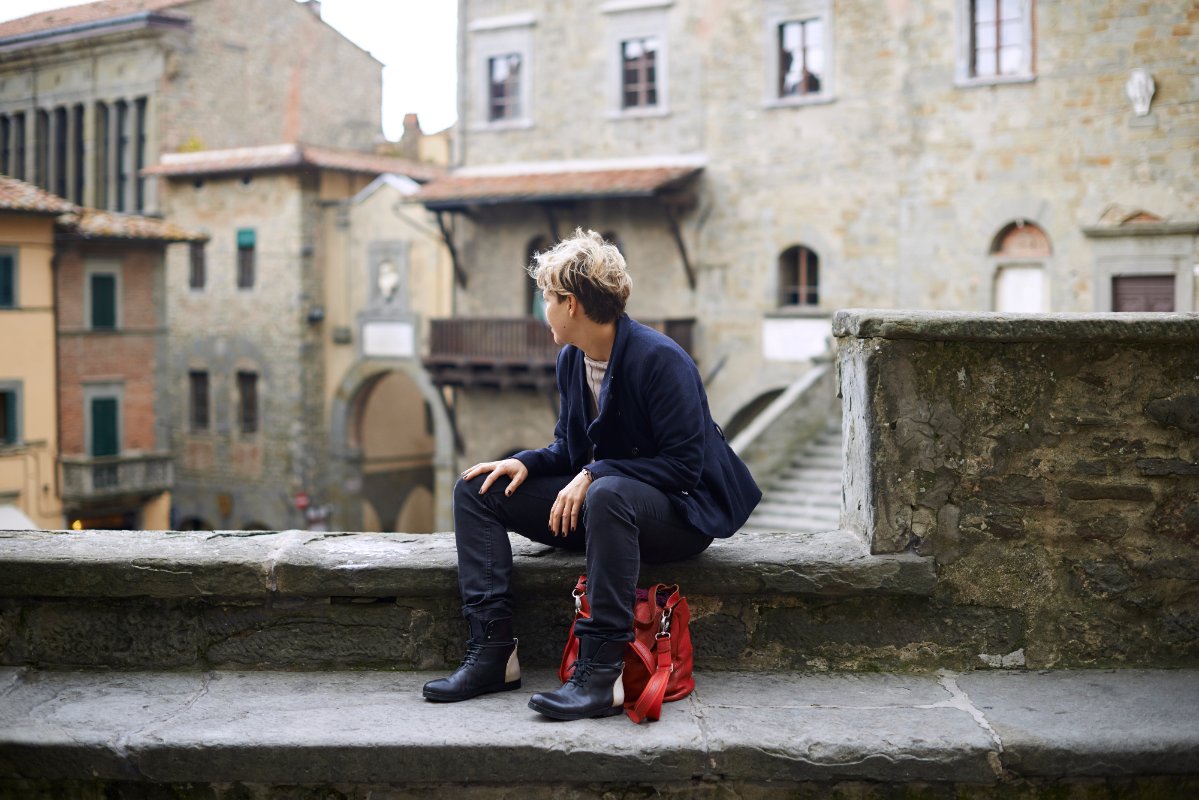 Pici pasta: Tuscan handmade spaghetti
Tuscan pici are famous all over the world. If you've been to Tuscany, Siena or the Maremma you must have heard of, or eaten, them. In this post, Patrizia talks about the origin of this traditional pasta and teaches how to prepare pici step by step. For the sauce, there are several options, including ragù, "cacio e pepe" (cheese and pepper), "aglione" (tomato sauce) or a bread crumb sauce. Match your pici according to your taste!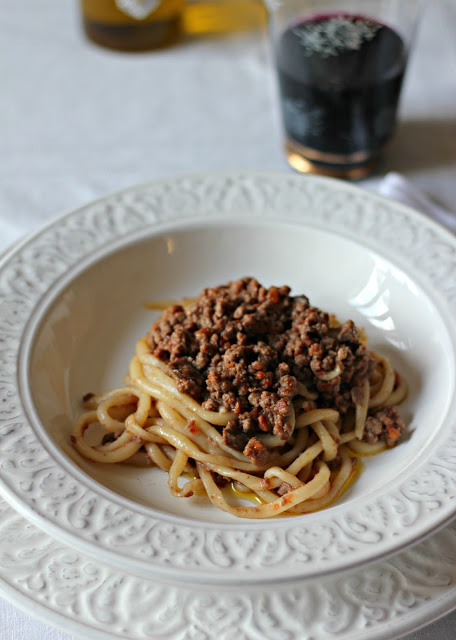 by Patrizia (Andante con gusto) As far as historical and artistic heritage is concerned, Tuscany is one of the richest regions in Italy and the world, but its cuisine is actually an example of simplicity and poverty. There are some sumptuous dishes like the Renaissance ones. But right now I'm going to talk about one of the many recipes that showcase the ability to get great flavour from a few "poor" ingredients.
Pici are like laces of flour and water connecting Val d'Orcia's hamlets of Pienza, Montepulciano, Monticchiello, Montalcino, the borders of Umbria along the Val di Chiana and climbing the slopes of the Amiata, where they are shorter and thinner. But their glory also reaches as far as the slopes of Mount Amiata, so pici pasta can also be found in the Maremma area.
In some villages they're called "Lunghetti" and can reach about 2 or 3 metres in length. It was a farmer's dish, whose pantry often only contained wheat flour, olive oil and salt. This peasant pasta has its origins in Etruscan culture, but if we think of Chinese noodles or Japanese udon, we can understand how this kind of hand-rolled pasta is a widespread custom. Here is my recipe!
Ingredients:
Pici pasta - Serves 4 - 200 grams of wheat flour - 100 grams of durum wheat (remember: two parts of wheat flour and 1 part of durum wheat. This way you won't need eggs) - 2 tablespoons of extra-virgin olive oil - 1 pinch of salt - Water, as needed
Preparation:
Photo credits: Andante con gusto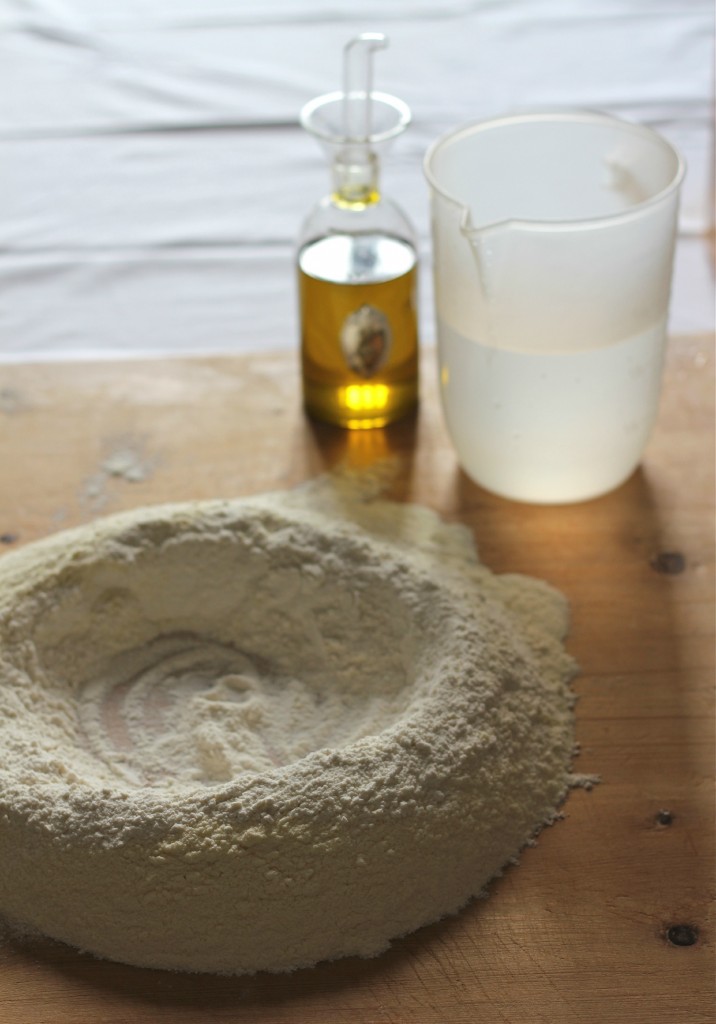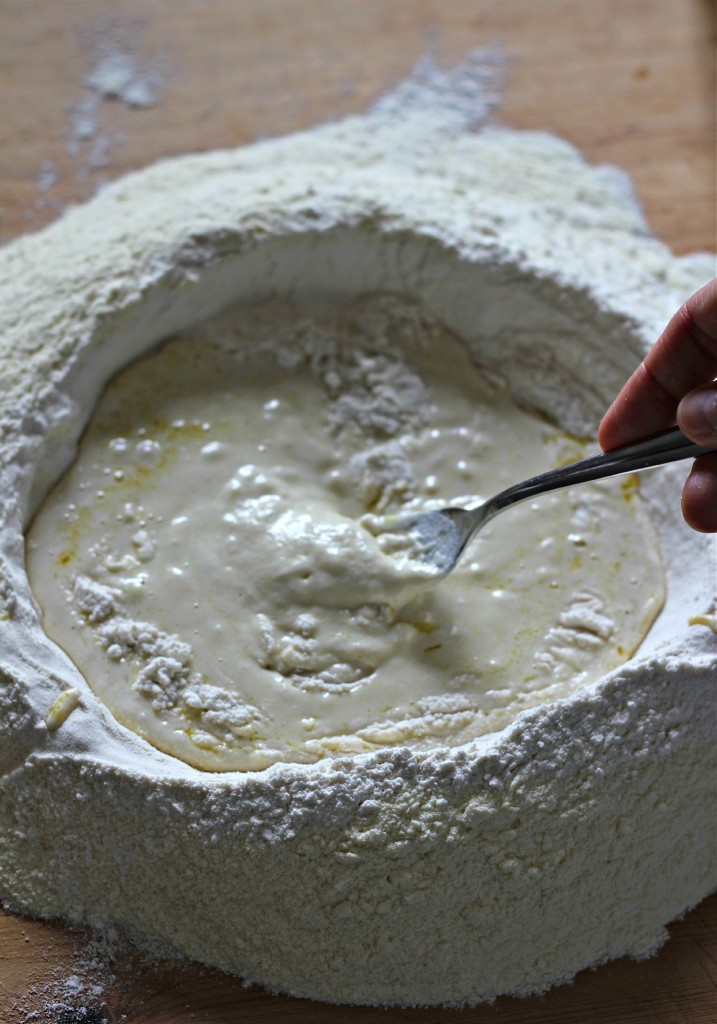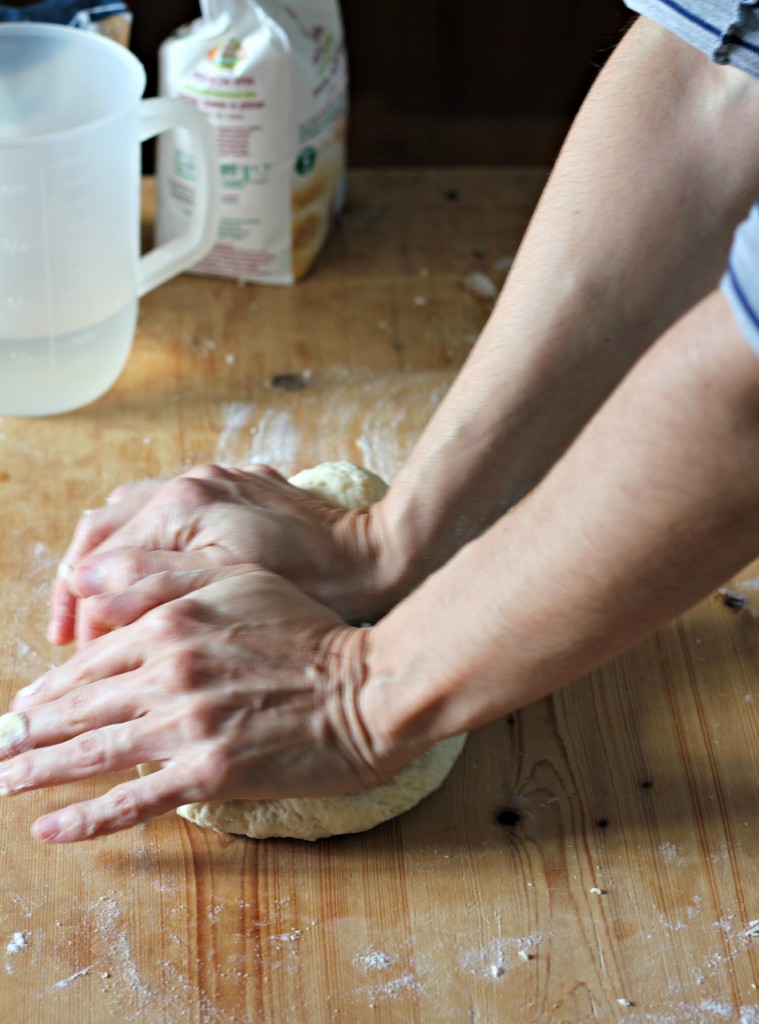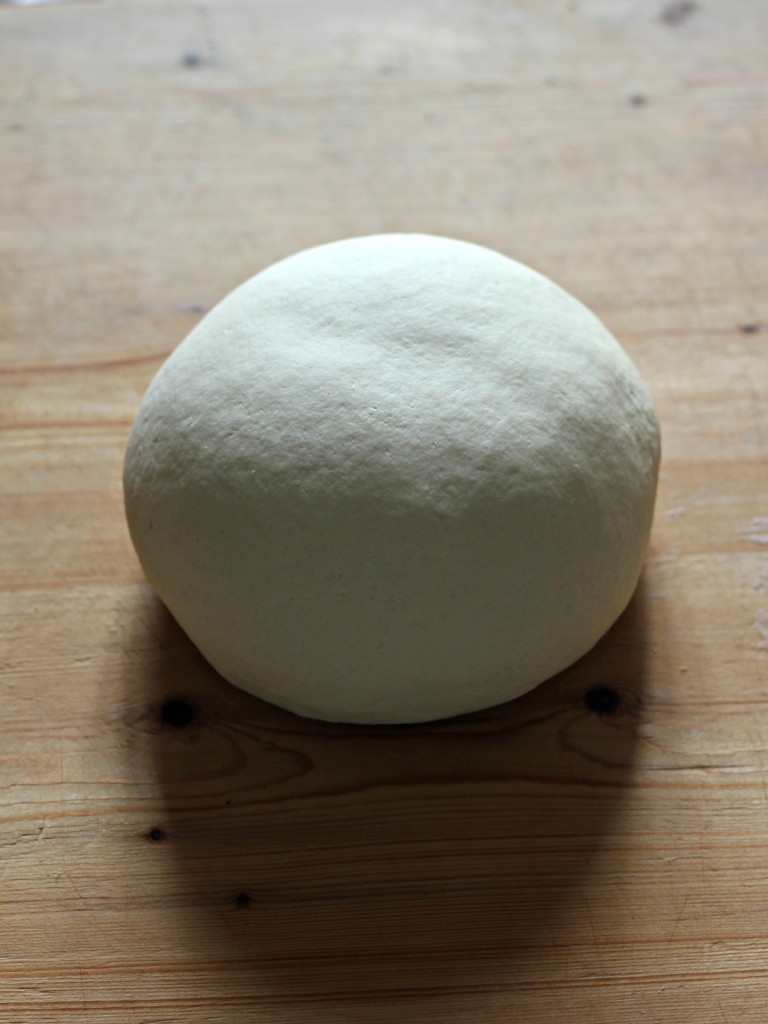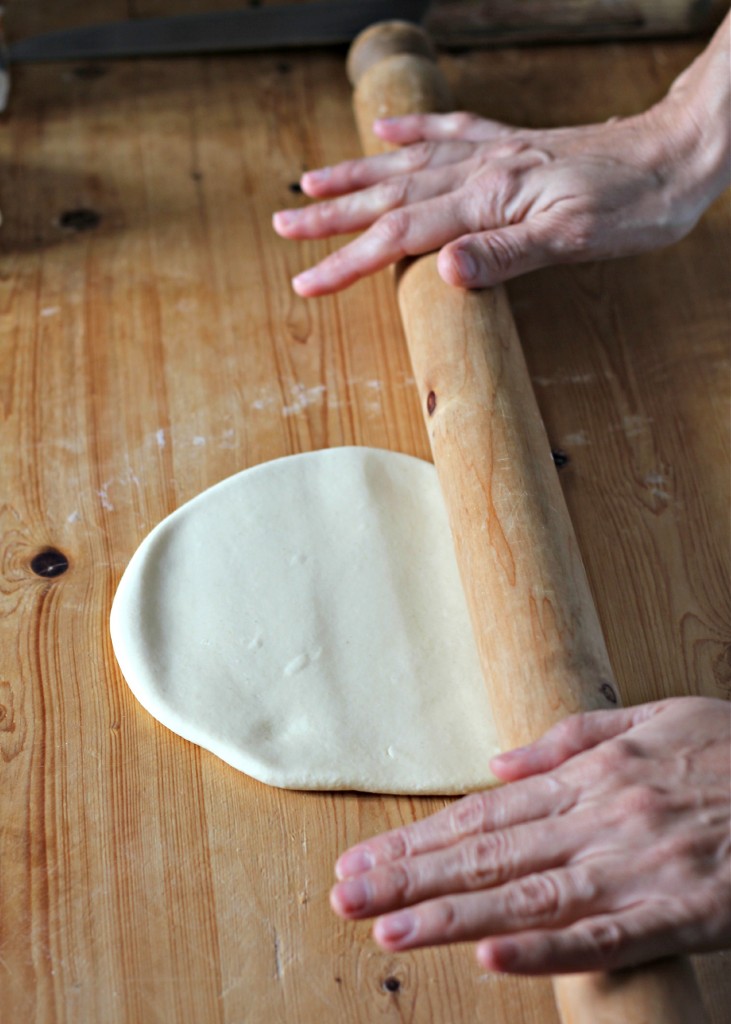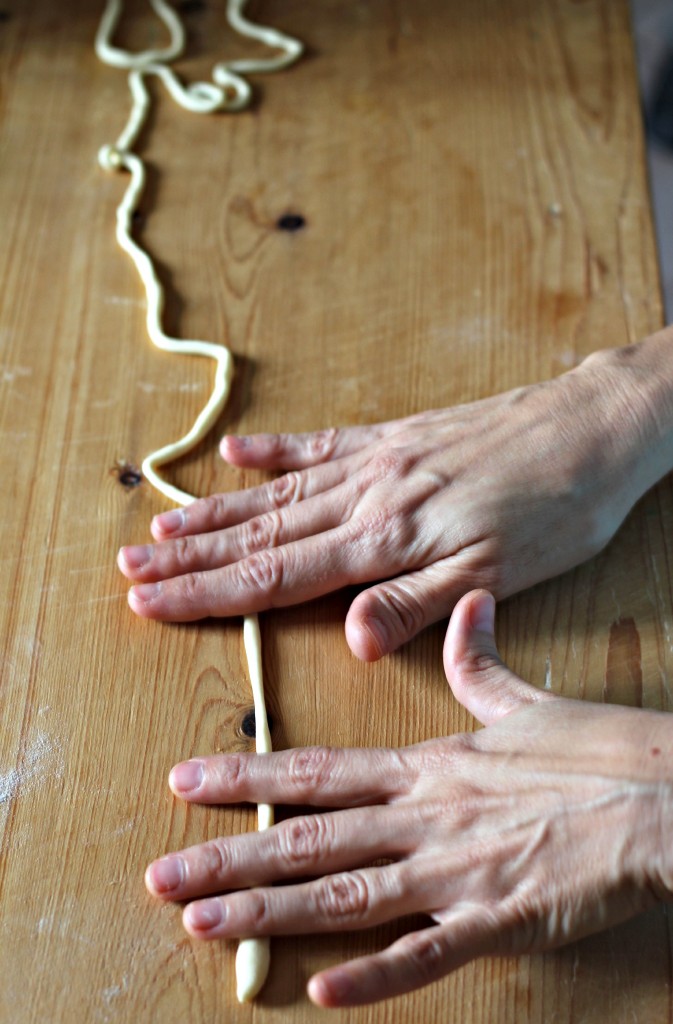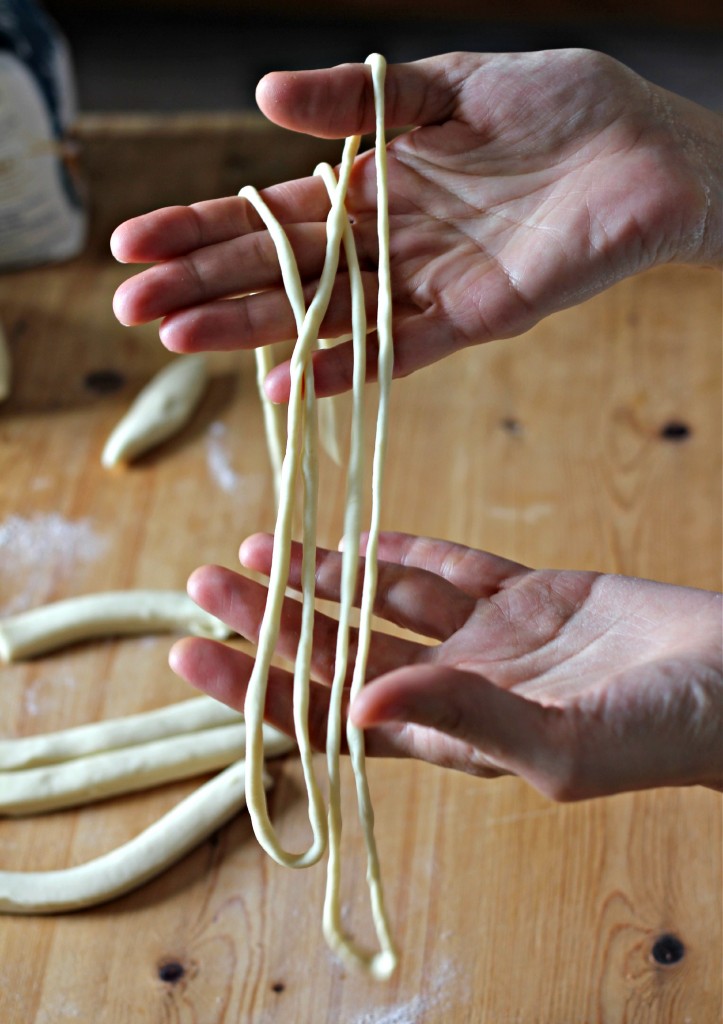 Some important notes while you prepare your pici: 1. It doesn't matter how long your pici are. The length does not affect the taste! 2. Pici should not be too thick. The correct size is more or less like the diameter of "bucatini" pasta. 3. If they break down while you're making them, don't worry! You will have some shorter pici. Pici are not perfect! They shouldn't be ;)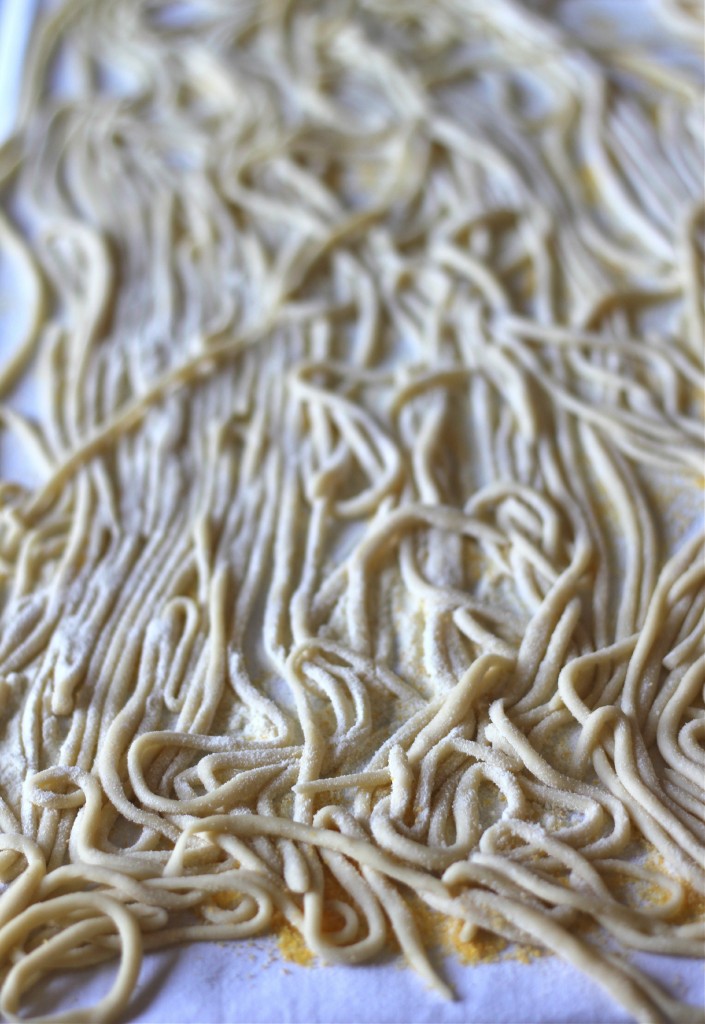 About Patrizia Patrizia is a passionate travel agent and food blogger. Food and music are her passion and her way to escape from reality. If you want to read more recipes as this, check her blog Andante con gusto
You might also be interested in