First courses
Pumpkin and mushroom autumn soup
Autumn in Tuscany means mushrooms, chestnuts, truffles and... pumpkin! Pumpkin was brought to Europe by Spanish settlers, but only in northern Italy does is it a commonplace ingredient in traditional dishes. Since it has a very sweet flavor in Tuscany you'll always find it combined with strong flavored ingredients such as onion, herbs and rosemary
Let's travel to the heart of the Valdarno with the Italian Eye team and Chef Simone Del Puglia for a hearty autumn soup photo recipe. The location chosen for this photo shoot is Villa Barberino, in Meleto. Villa Barberino, was part of the republic of Florence, which was struggling against Arezzo.
From 1340, Meleto was the main town of "Avane's alliance", a federation of villages near Florence, whose headquarters were the castle of Barberino. Today, it is home to a resort with rooms, apartments, restaurant, a swimming pool and an Italian-style garden.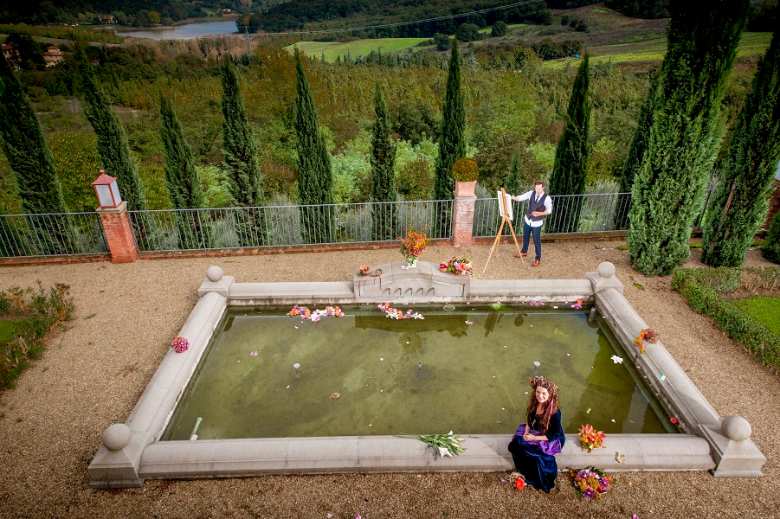 1 slice of pumpkin
1 onion
fresh porcini mushrooms
salt
extra virgin olive oil
rosemary or parsley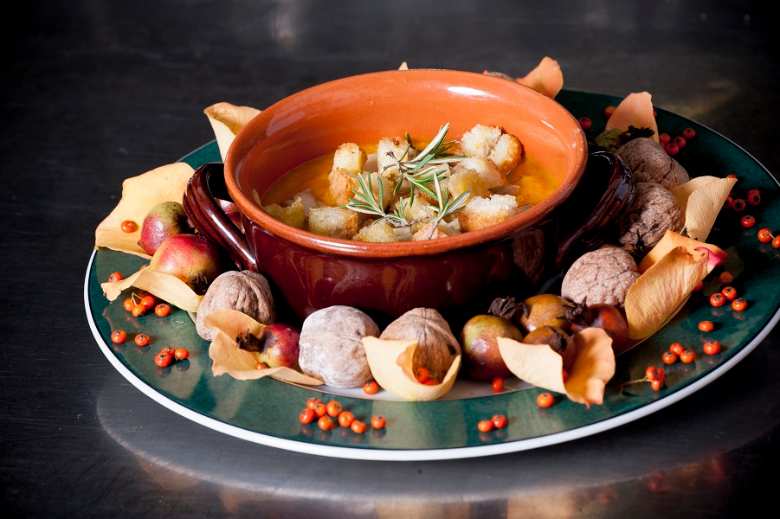 1. Cut the pumpkin into small cubes and fry it in two tablespoons of olive oil together with the sliced onion,
2. Cover with boiling salted water and cook slowly for half an hour,
3. Cut the mushrooms into small cubes and fry them in another pan in two tablespoons of olive oil,
4. Blend the pumpkin and the onion,
5. Combine the pumpkin soup with the mushrooms,
Add some toasted croutons, some leaves of rosemary and serve with a drizzle of extra virgin olive oil.
Setting: Italian Eye Photos: Steven Mayatt Recipe: Simone Del Puglia, Il Tributo restaurant (Villa Barberino)
You might also be interested in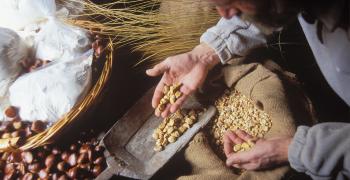 Learn more
Food and Wine
Olive oil, wine, truffle and other culinary delights make up the excellence of Tuscan gastronomy.
continue...