Montemerano, a hidden gem of Maremma
The real face of Tuscany in Manciano territory
We receive many messages of travelers asking for Tuscany's hidden gems: special places where it's possible to discover "the real Tuscany" with its traditions and maybe a bit of folklore. There is a place that fits perfectly this request: it's a very small medieval village in Maremma called Montemerano.
Built on a hill by the powerful family Aldobrandeschi, Montemerano is a place where we can still breathe the air as if we lived in the Middle Ages. It belongs to the municipality of Manciano and today is one of the most beautiful hamlets in Italy (the official ranking called "Borghi più belli d'Italia").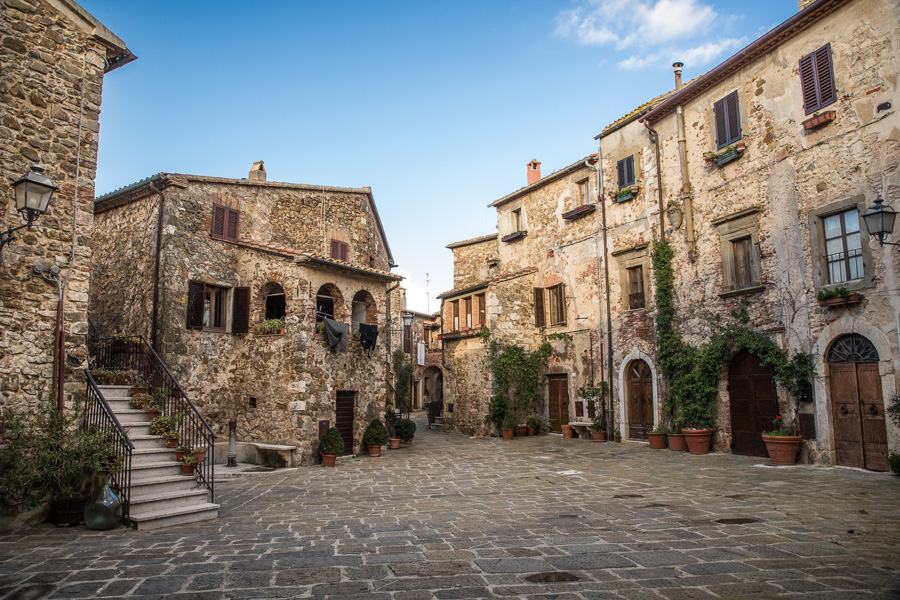 Montemerano is a 12th century town in the heart of Maremma, at 55 kilometers from Grosseto. You'll probably enjoy staying a couple of days in the the surrounding areas of Montemerano to visit also Manciano, wihtout forgetting to stop at Saturnia hot springs.
The town is completely surrounded by walls and the entrance is guaranteed by three doors. Inside you can visit important buildings such as the Church of San Giorgio (14th century), that is the main parish church of the village; the Pieve of San Lorenzo (built in the 12th century), a former parish church of the village that constitutes the oldest building in Montemerano; and Church of Madonna del Cavalluzzo (15th century), out of the walls.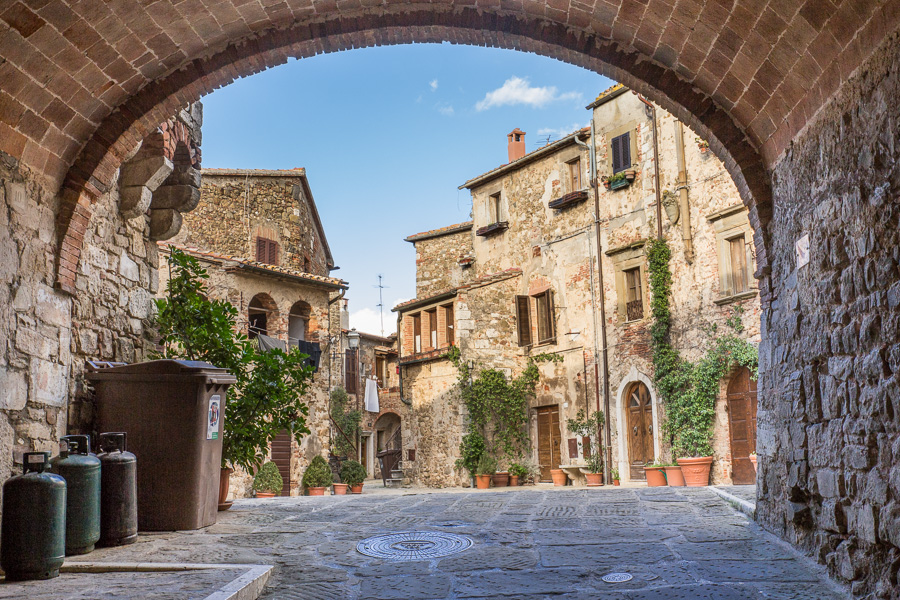 Events
The best time to visit Montemerano is probably during summer, when the event Vivamus is held (have a look at the Vivamus Fan Page).
Autumn and spring are also great seasons because it's not too hot to walk in the narrow streets of Montemerano and it's not too cold either, when you may find a pretty desert village. Every year on October 31 a funny Halloween party is organized buy the Pro Loco and all the village is adorned with scary things such as ghosts and witches!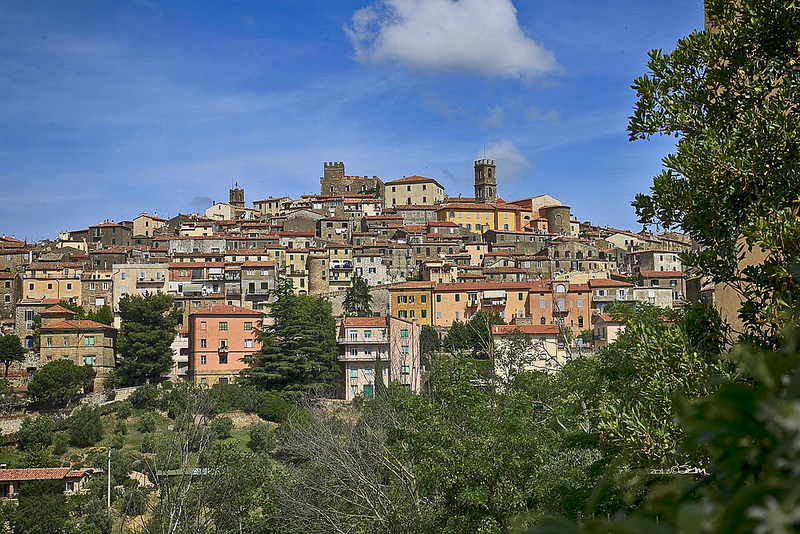 How to get there
The closest train station is Albinia, and from there you can take a bus to Manciano, Saturnia or Montemerano.
You might also be interested in