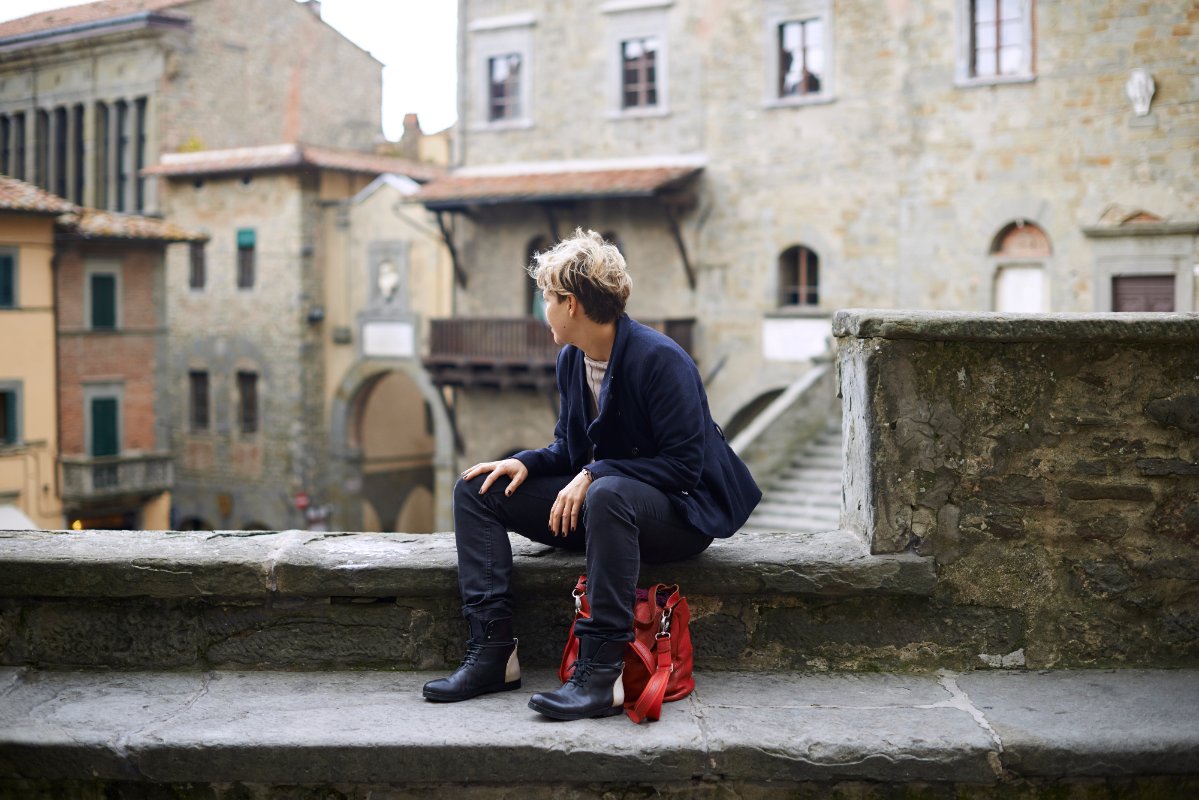 Introducing San Miniato al Monte, in Florence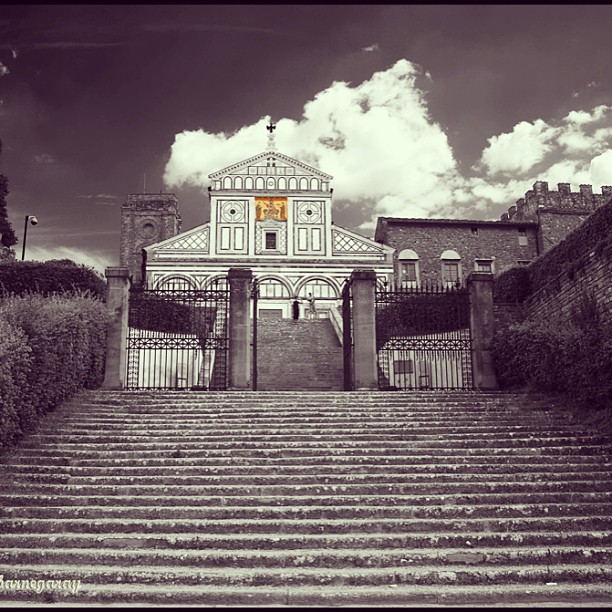 San Miniato al Monte is one of the most beautiful churches of Florence, if not of all Italy. There is no doubt about it. In fact, not only this basilica is considered
one of the finest examples of a Romanesque structure
, but it also boasts a lovely location,
on one of the highest, and therefor scenic, points of the city
.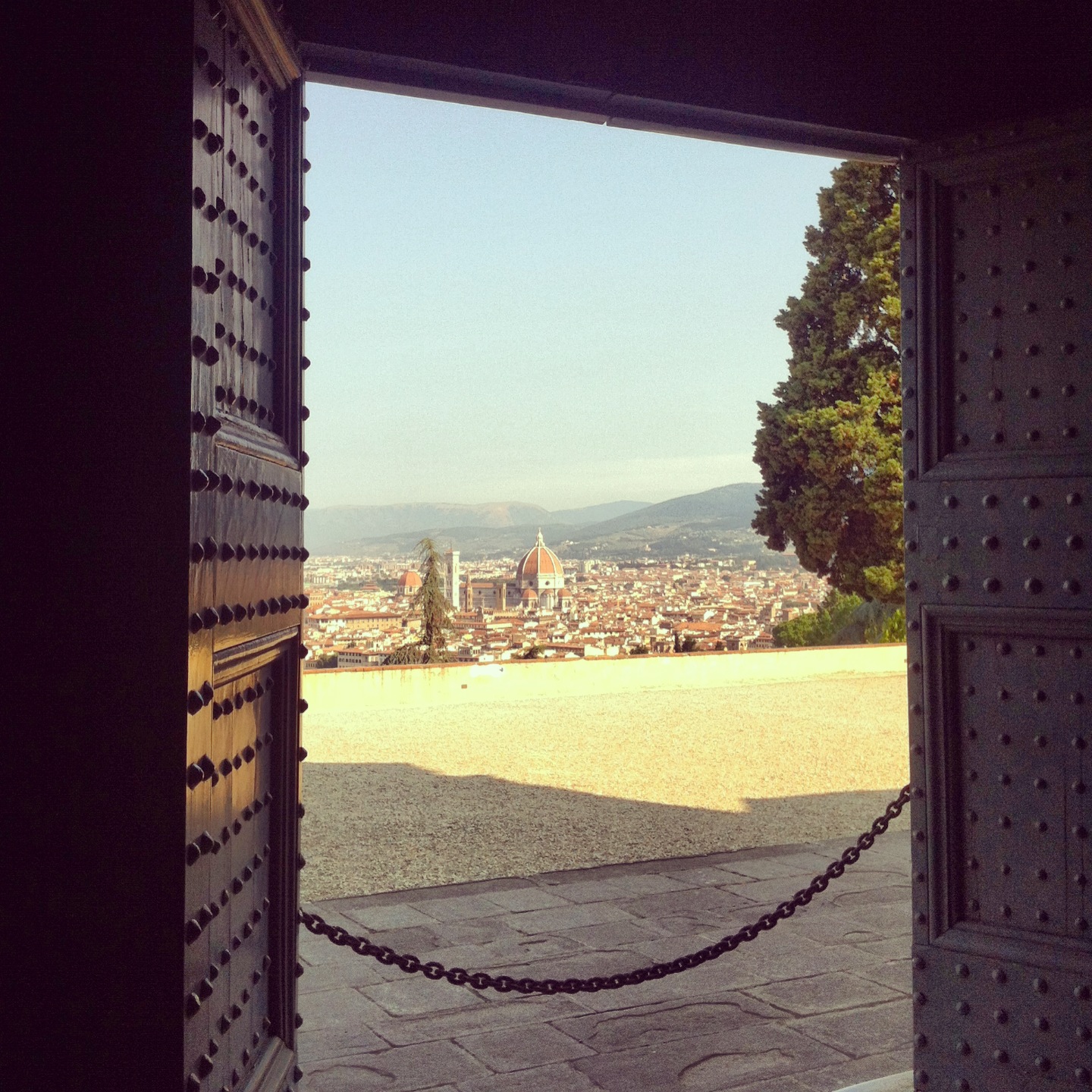 The construction begun in 1013 (even though the façade, made of white and green marble with a mosaic at its center, was probably constructed in 1090). The adjoining monastery, on the right of the church, was first a Benedectine community, then a Cluniac one and later, in 1373, it passed to the Olivetans, still running it. Enter the church to discover
one of the most beautiful and harmonious interiors
among those that you will have the opportunity to visit in Florence: there is a choir raised on a platform above a large crypt (the oldest part of the building), a patterned pavement (1207), the
Cappella del Crocifisso
magnificently designed by Michelozzo (1448), a
terracotta
decoration by Luca della Robbia,
frescos
by Taddeo Gaddi, an outstanding Romanesque pulpit and a wooden ceiling. To the left of the nave we find the
Cappella del Cardinale del Portogallo
, built in 1473 as a memorial to Cardinal James of Lusitania, Portuguese ambassador in Florence, where he died in 1459; his tomb, a magnificent funerary Renaissance monument, is the only one inside the church.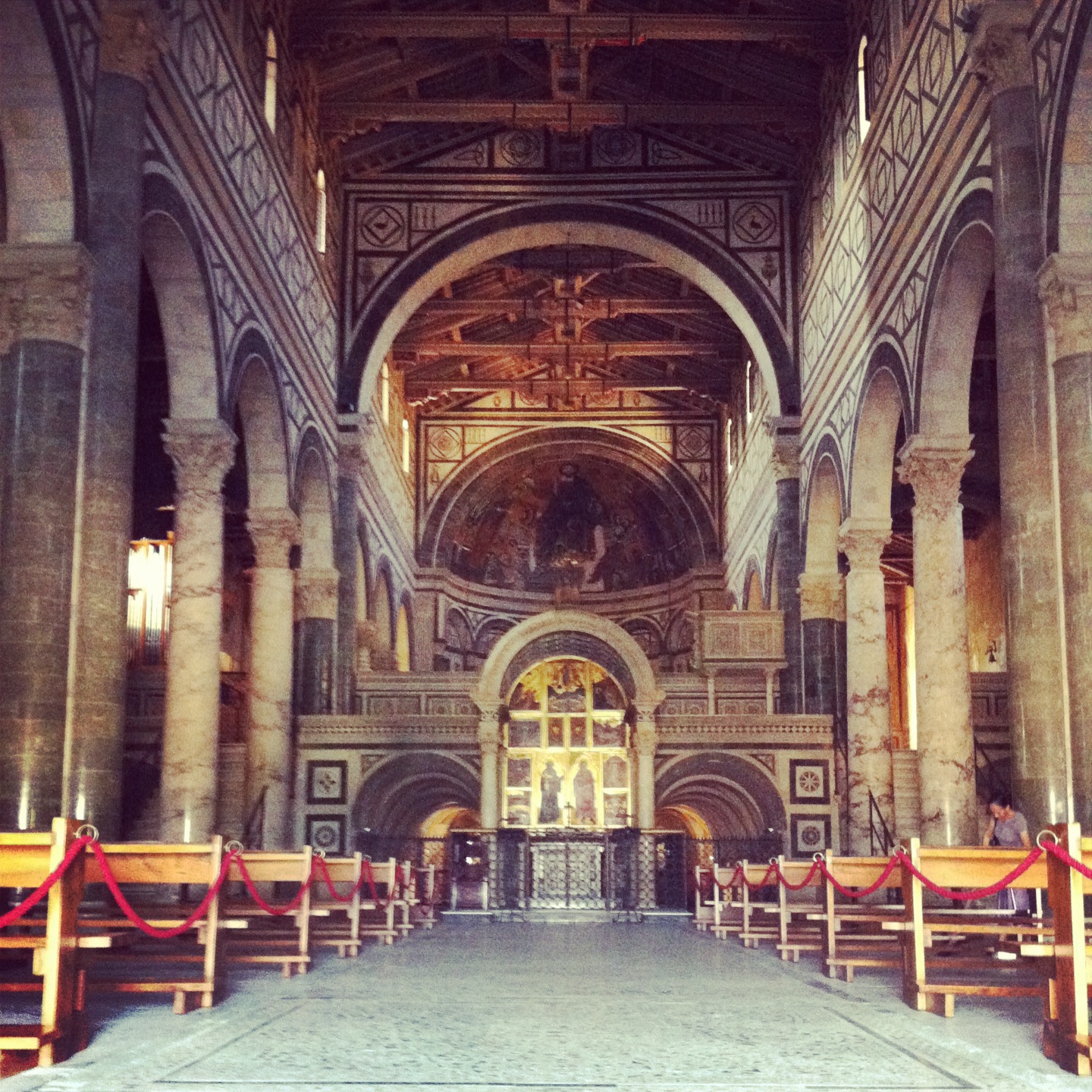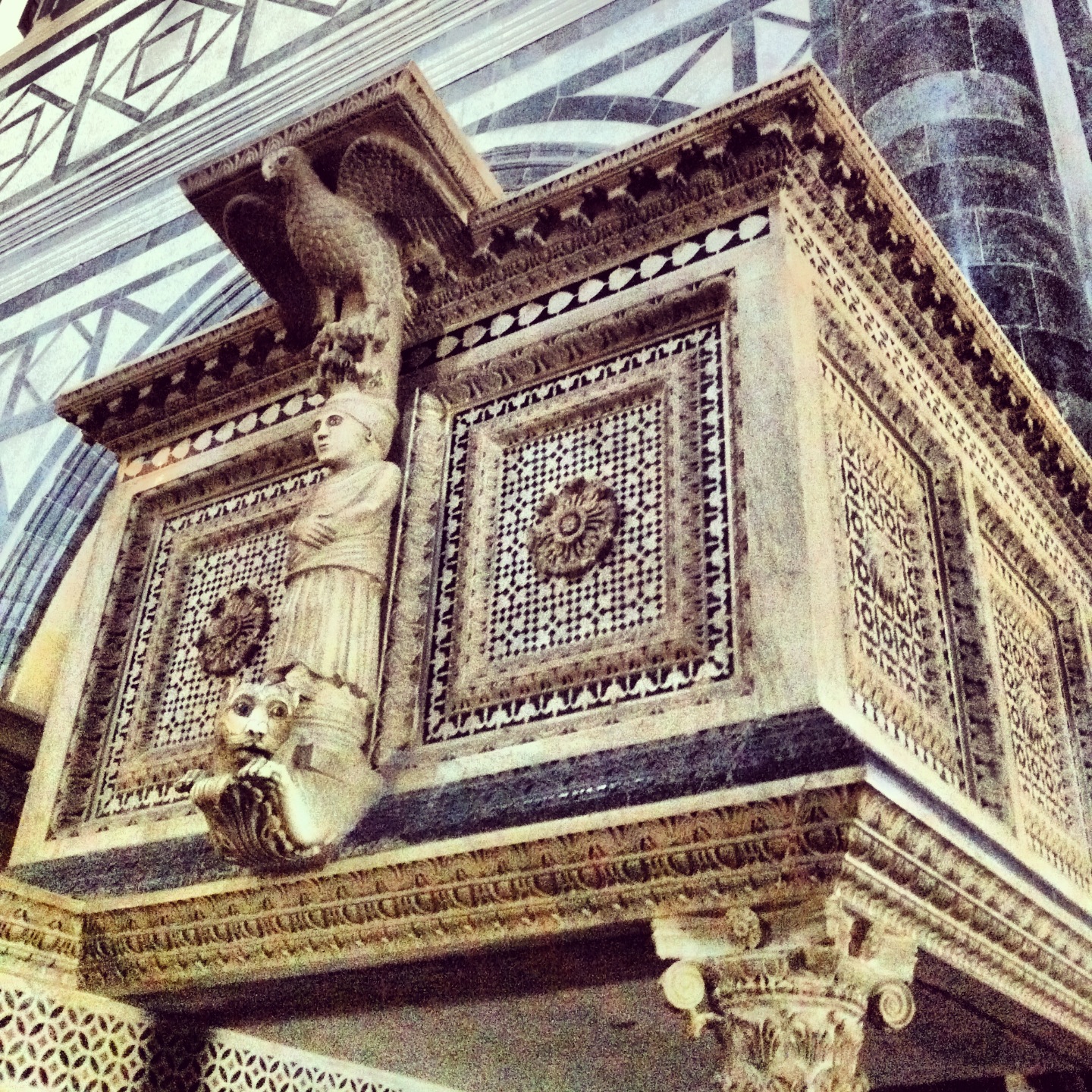 The whole complex, that includes also the fortified bishop's palace, is surrounded by
defensive walls, originally built by Michelangelo
during the siege and expanded by Cosimo I de' Medici in 1553. The walls now enclose also the old
Cimitero delle Porte Sante (Cemetery of the Saint Doors)
, laid out in 1854; several Florentines and Tuscans personalities are buried here, like Pinocchio's father Carlo Collodi. Take your time to silently walk around, among the monumental graves, with Florence on the back.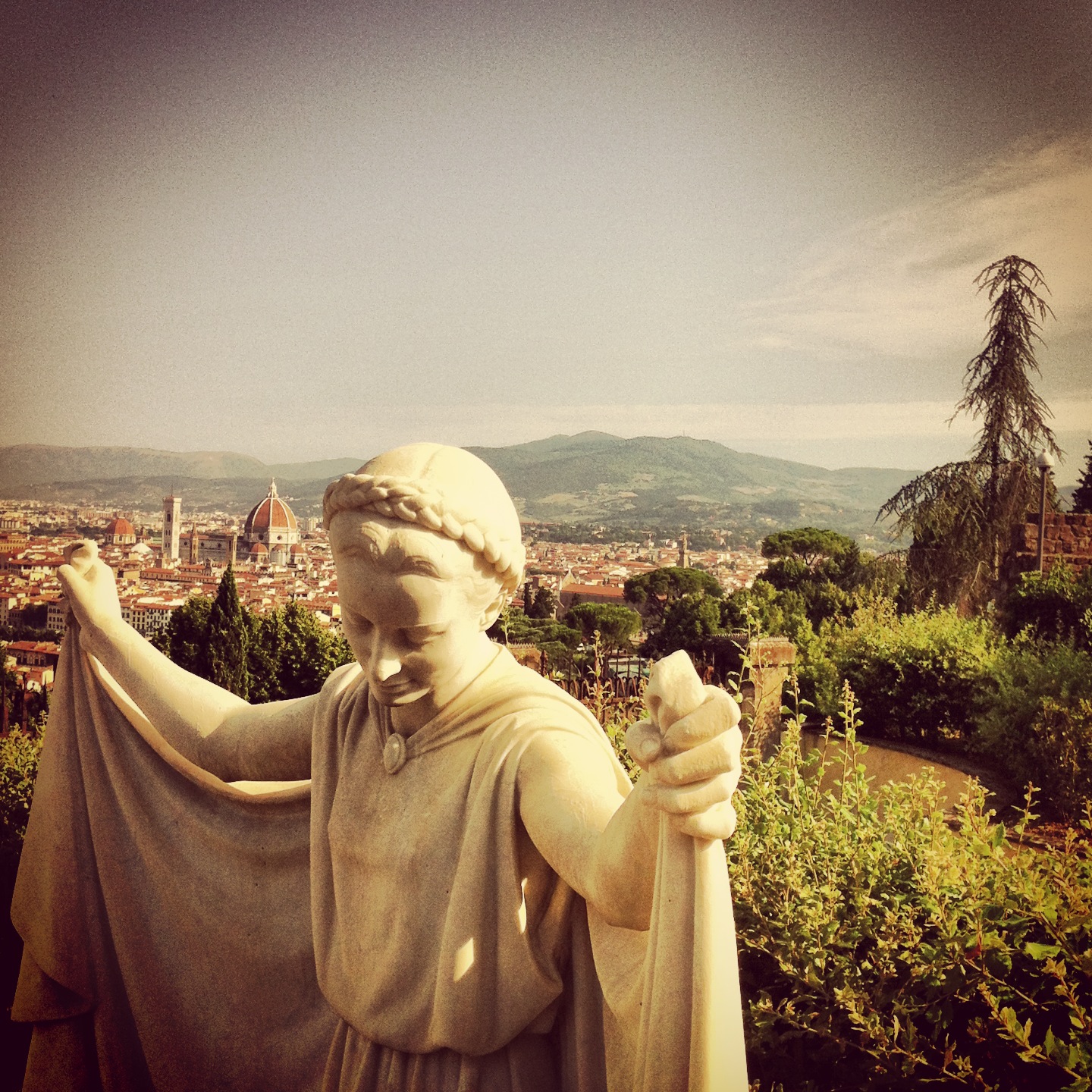 Curious (and little known) facts:
The church is dedicated to the Christian martyr Miniato who, according to legend, was beheaded on the banks of the Arno, took his head in his hands and walked to this hilltop, where he died.
The eagle which crowns the façade and that can be found throughout the church was the symbol of the Florentine Arte di Calimala (cloth merchants' guild), who financed the façade. They were responsible for the church's upkeep from 1288 and also paid for the adjacent fifteenth-century cloister.
The bell-tower collapsed in 1499 and was replaced in 1523, although it was never finished. During the siege of Florence in 1530 it was used as an artillery post by the defenders and Michelangelo had it wrapped in mattresses to protect it from enemy fire.
The basilica is an important setting in Brian de Palma's 1976 film Obsession.
You might also be interested in