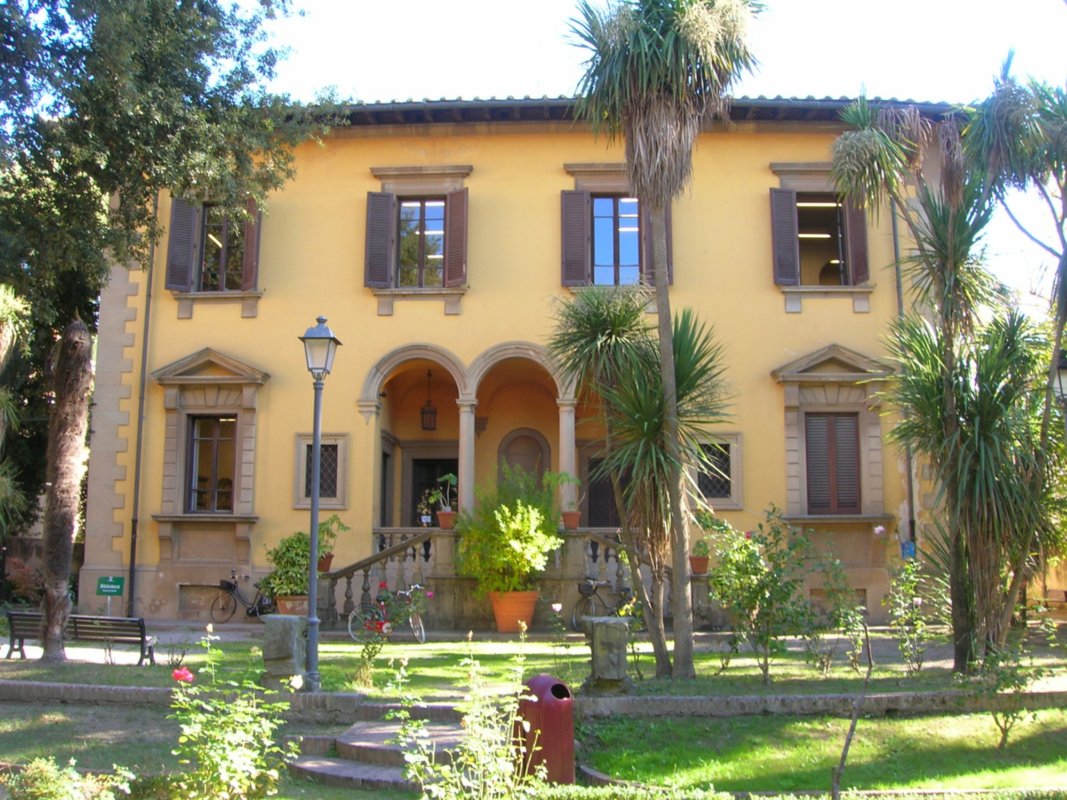 Pontedera
A real open air museum with great permanent sculptures by contemporary artists
Read the story of Pontedera on

Pontedera
Remember that time that Pontedera beat Italy?
In 1994, Arrigo Sacchi's national team in Coverciano got a rough surprise...

Read the story
Pontedera is a harmonious little town near to the place where the Era river meets the Arno. Around the town remains of ancient settlements have been found that date back to the Neolithic period. Subsequently the territory was also inhabited in Etruscan times and in the Middle Ages the castle was built with brick walls and stone and the bridge over the Era river was strengthened. Pontedera hosts the largest of Enrico Baj's works: one of the largest mosaics in Italy, inaugurated in 2006. The Wall covers the walls of the railway ballast in Viale Risorgimento near Piazza Garibaldi. It was the great artist's last work, one of the most important exponents of Italian art of the last century.

Over the past few years the town has become a sort of "open-air museum" with the installation of large permanent sculptures in the Albereta and Montagnola Parks, in various piazzas (above all in Piazza Garibaldi with its "masterpiece benches" [Joe Tilson, Giò Pomodoro, Jean Paul Philippe, Rinaldo Bigi, Marcello Aitiani, Mirella Forlivesi, Yasuda Kan, Viliano Tarabella, Daniel Couvreur, Venturino Venturi, Mauro Berrettini, Daniel Milhaud and Manuele Giannetti in marble]) and traffic dividing "roundabouts" at the entrances to the town, with works by today's most important living artists: Carmassi (the "Oleandra" [Rose-bay] at the roundabout of the cemeteries), Cascella (the "Toro" [Bull] in piazza Curtatone), Trafeli (the "Vespa" [Wasp] in Station Piazza), Vangi (the young "woman" in piazza Cavour).
&
TOP ATTRACTIONS IN Pontedera