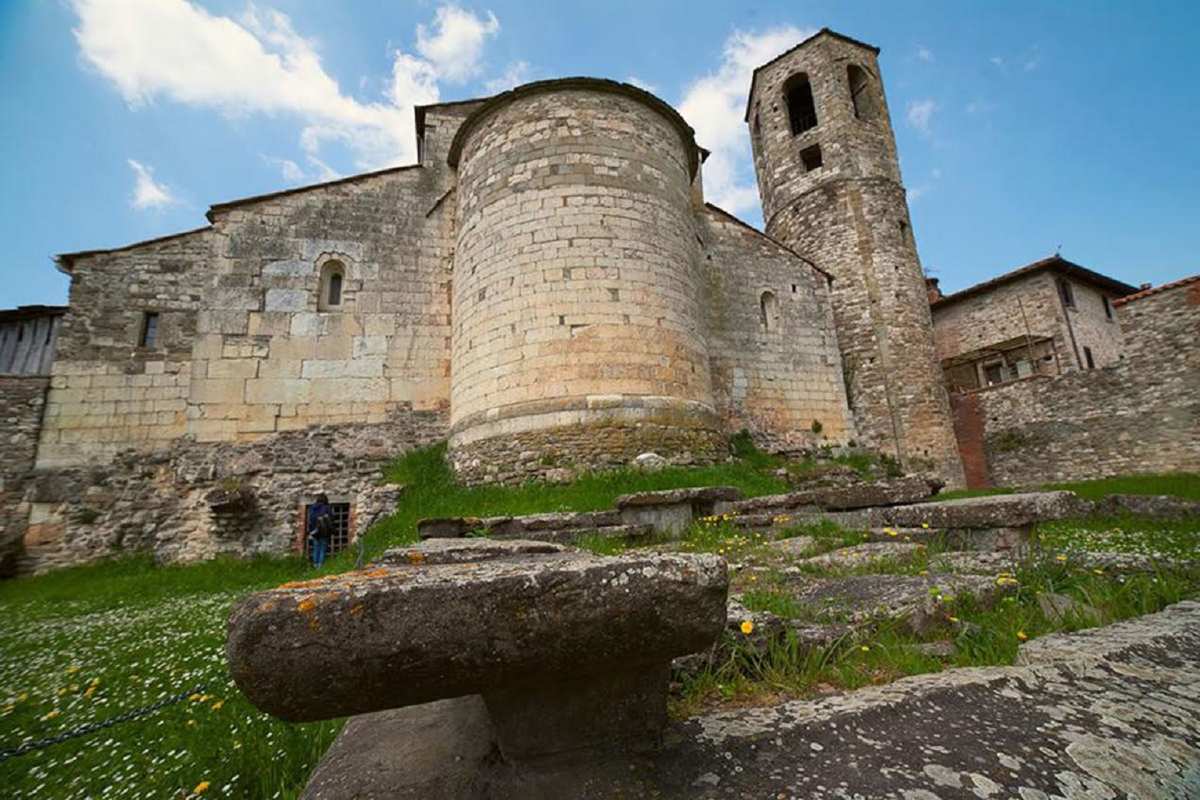 Places of worship
Parish Church of Sant'Antonino a Socana
Castel Focognano is home to the ancient sacred place where three civilizations intersected
The Parish Church of Sant'Antonino a Socana boasts 2,600 years of history. In this ancient sacred building, located in the municipality of Castel Focognano, there are traces of three civilizations: Etruscan, Roman and Christian.
During restoration in the 1960s, an Etruscan temple 40 metres long and 18.4 metres wide was discovered near the apse of the church. The temple faces east and was dedicated to Tinia and Menerva.
The altar is rectangular and almost five metres long: this is where they would sacrifice young goats, lambs and boars, evidenced by bones and teeth found in the area. Several decorative elements were also discovered at the site, including coloured terracotta antefixes, some of which date to before the 2nd century BCE and depict the head of Minerva.
Christians built three temples above the Etruscan temple in the 5th, 7th and 10th centuries CE.
Castel Focognano
Historic churches and Etruscan ruins immersed in the Casentino forests
The territory of Castel Focognano occupies the eastern side of the Pratomagno up to the Arno Valley, at the southern end of the Casentino. In addition to the historic center, located about 20 km from Chiusi della Verna, the town of Rassina is also part of the municipality, which bases much of its economy on industrial, artisanal and commercial activity. ...
Morekeyboard_backspace