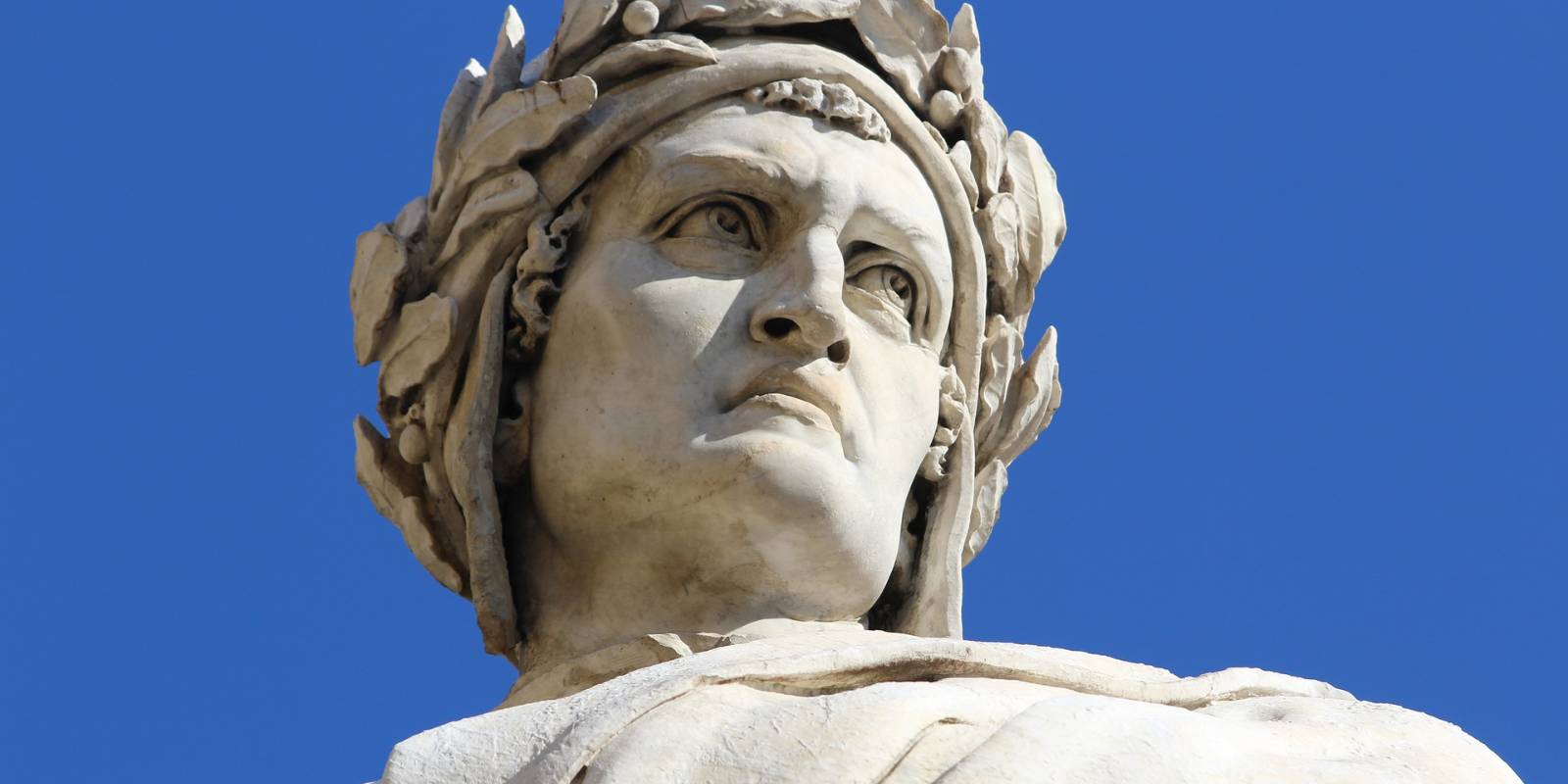 directions_walkTours
info
Important information:
The deals are subject to extraordinary measures adopted by the Italian Government to contain the Covid-19 epidemic. Please contact the operator for more information. For further information on the situation in Tuscany Stay updated
here
Guided tour of Dante Alighieri's Florence
Discover the places and life of the Supreme Poet with an expert local guide
Discover Florence and its medieval history. Walk around this extremely fascinating city and visit places where Dante, one of the most famous poets of Italy lived from his birth (1265) to his exile (1302). Find out with us all the places that are linked to Dante!
You'll discover with us "Fiorenza", as Dante used to call Florence, when Giotto's Bell Tower, Brunelleschi Dome, and even Palazzo Vecchio did not exist. During Dante's life, the city was a network of narrow streets, stone-built houses, and wooden houses. The city was full of towers, small churches, and studios. You'll walk in the footsteps of Dante, investigating through monuments, tombstones, characters, houses, towers, and historical streets that tell us stories about the great poet. During this walking tour, you'll explore the city accompanied by the verses of the Divine Comedy, so you'll understand better Dante's masterpiece as well.
Our tour starts in Duomo Square, where the oldest building of the city and the baptistery of San Giovanni stand. In medieval times, this square was the entrance of the city, and from here starts the so-called "Dante's District". In fact, if you walk looking upward, from time to time you can see the words of Dante carved on the walls of the ancient Florentine towers.
During this tour we will also visit the place where he was probably born and where he first saw Beatrice.

Then, we will move to the Dante Studies Center and Ponte Vecchio, where according to the legend the struggle among Guelphs and Ghibellines began. At this point, we will reach the heart of Florence during medieval times: Piazza della Signoria and its Palazzo Vecchio, where Dante's funerary mask is kept.
At the end of this amazing tour, we will see one of the most beautiful statues of Dante, in Piazza Santa Croce, an amazing marble statue of the poet, holding in his right hand the Divine Comedy.
When
From 19 June 2021 to 31 October 2021
start 10:00 end 12:00
start 13:00 end 15:00
Prices include
Local guide
Earphones for groups of more than 15 participants
Supplemental charges
Entrance tickets to main attractions
Extra
Plan
Morning tour option:
10:00 - Meet the tour guide and start the walking tour
10:30 - Discover the history and anecdotes about Dante

11:00 - Visit places that belonged to the poet
11:30 - Visit some of the most important monument of Florence history
12:00 - The tour ends in front of the marble statue of Dante
Afternoon tour option:
13:00 - Meet the tour guide and start the walking tour
13:30 - Discover the history and anecdotes about Dante
14:00 - Visit places that belonged to the poet
14:30 - Visit some of the most important monument of Florence history
15:00 - The tour ends in front of the marble statue of Dante
Cancellation
and no-show policies
Free Cancellation Up to 48 hours in advance
Please note: Check-in closes 15 minutes before the departure time, so we suggest reaching the meeting point on time. In case you'll arrive after the departure time, no refund will be issued