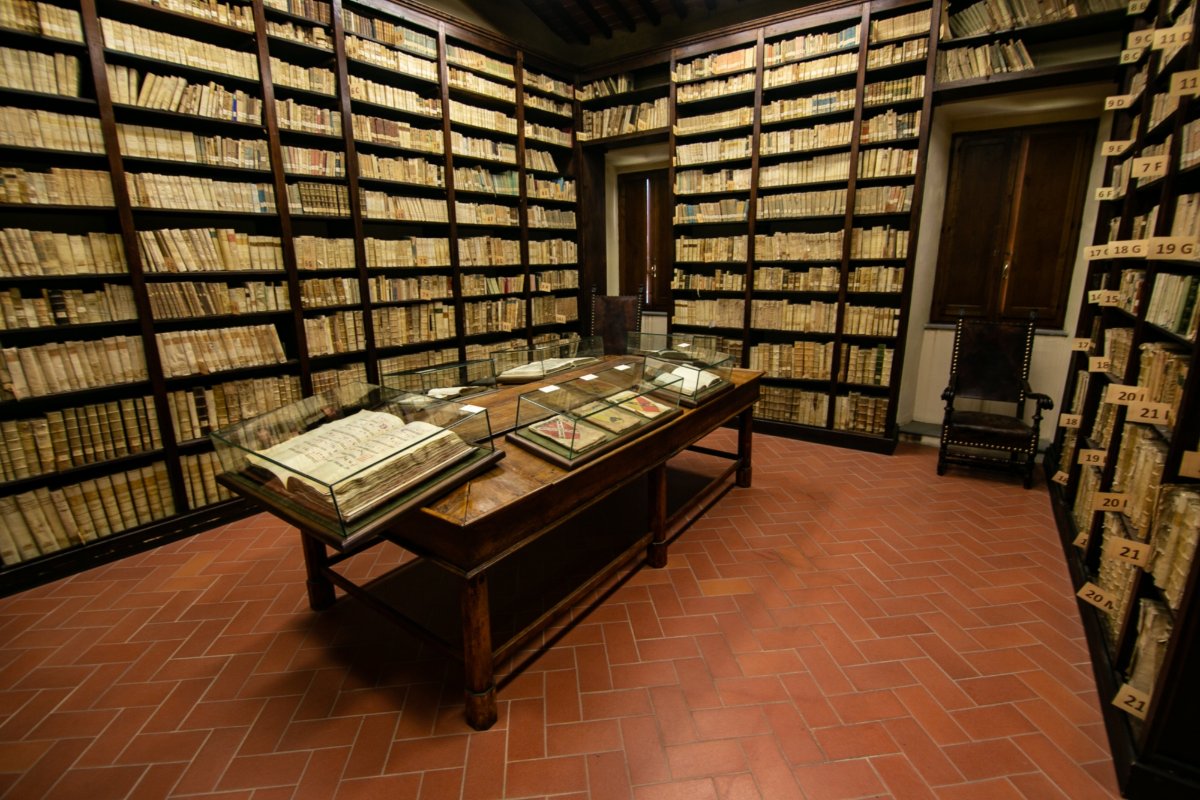 account_balanceMuseums
The old Giuseppe Ghizzi collection
The old kernel of Castiglion Fiorentino's Town Library
The old Giuseppe Ghizzi collection is made up of the original nucleus of books belonging to Castiglion Fiorentino's municipal library, which opened in 1873 "for the study and the self-improvement of the youth." The Fondo Antico (old collection) comprises volumes that deal with the law, religion and philosophy, and is housed in the Palazzo Pretorio.
The collection is currently made up of 12,800 volumes, and the most valuable manuscripts and printed books are in the process of being digitalized.
The most prized manuscripts include a precious antiphonary from the thirteenth century, with incredibly rich miniated decorations that can be attributed to the school of Arezzo; and the Theatrum Orbis Terrarum by the Flemish cartographer and geographer Abraham Ortelius. This systematic mapping of the world, first printed in 1570, is composed of a number of papers which come from every part of the globe and were designed by various hands. But we cannot forget the Hortus Siccus Pisanus, a herbarium datable to the first half of the eighteenth century.
Castiglion Fiorentino
A medieval village with an Estruscan heart near Arezzo
Castiglion Fiorentino is an ancient village, very popular among the Etruscans and during the Roman era, which has kept its medieval walls almost entirely intact, dominated over by the Cassero fortress. It's no coincidence that in the village piazza archaeologists have discovered a sacred area dating back to the 5th century BCE. ...
Morekeyboard_backspace
You might also be interested in