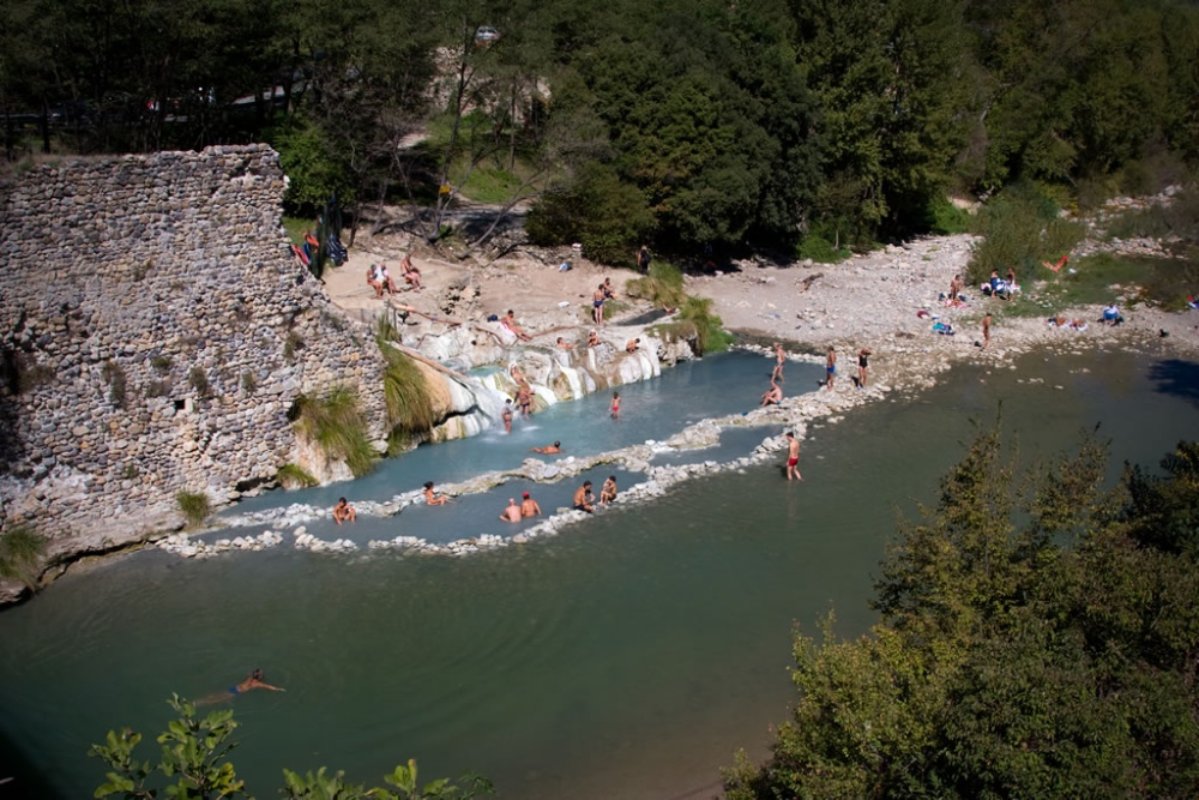 natureNaturalistic attractions
The Merse River and Boccheggiano
Discovering the Merse Valley and its beautiful riverside landscape
The Merse River flows through the Provinces of Siena and Grosseto and it's the most important tributary of the Ombrone River which runs through the town of Pian di Rocca after travelling nearly 70 kilometers from Poggio Croce di Prata, at an altitude of 848 meters. If you go along the first part of the river and pass the Montieri Bridge, you'll find the Roste, red mountains where settlers once worked copper.

Visitors can still see the remains of buildings that bear witness to the area's mining industry which flourished in the 1800s. Under the Roste, there are important tunnels used for working copper and other materials. Going up the Merse River you'll find the Ferrugginosa Fount made up of red mineral-rich water and sulfur.

According to local traditions, citizens of Boccheggiano gather at the fount on August 24 to celebrate the Feast of Saint Bartholomew and perform religious functions. Nearby, don't miss a quick trip to the Mulignoni Spring; currently surrounded by forests, this ancient site was once well-known for its mills. Not far away, you'll find numerous mineral tunnels and interesting remains from the 1700s. To reach the spring, take the road that leads to Gabellino from Boccheggiano (2 kilometers). Five minutes by foot will take you to the site itself.


Massa Marittima
A CHARMING ATMOSPHERE ENCLOSED WITHIN WELL-PRESERVED CITY WALLS
Nestled on a high and isolated hill, Massa Marittima's beautiful historic city center is enclosed and protected by the well-preserved city walls, representing one of the most important urbanistic-architectural complexes in all of Tuscany. ...
Morekeyboard_backspace
You might also be interested in