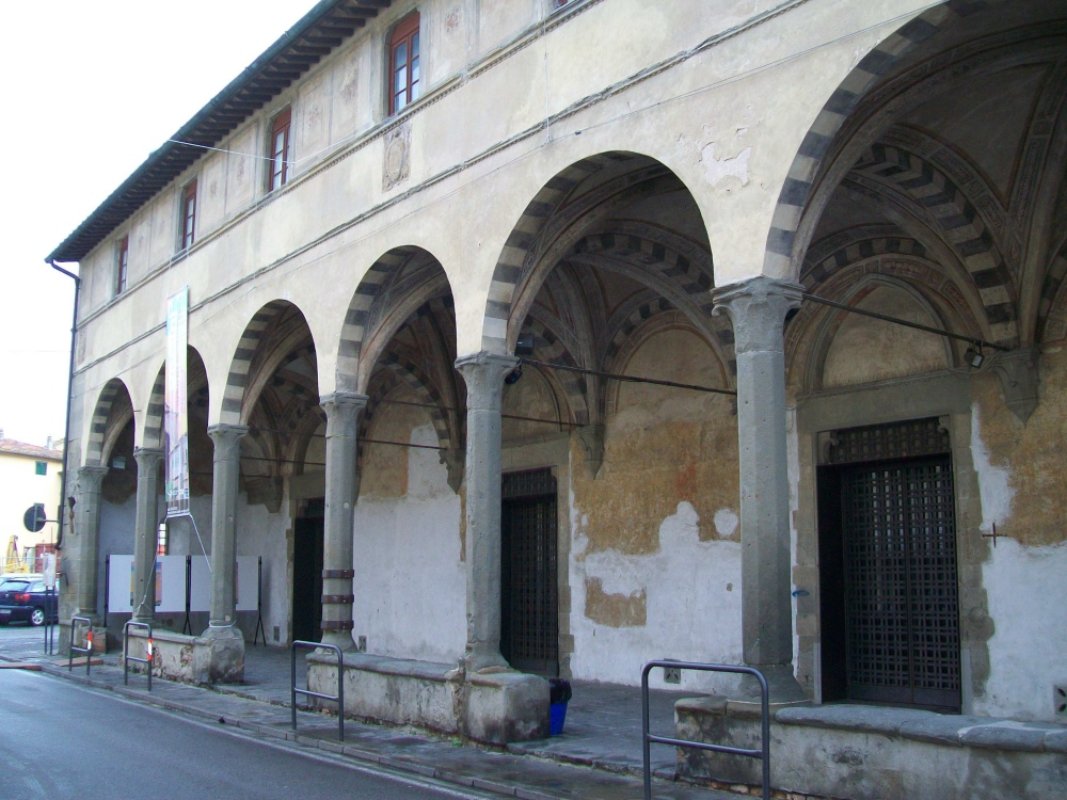 location_cityHistorical Buildings
The Hospice of Sant'Antonio in Lastra a Signa
History of a hospice for the poor and its transformations during the centuries
Like many of the most popular place along the peninsula, the Hospital of Sant'Antonio in Lastra a Signa was created according to the wishes of a benefactor. In 1411, Francesco di Leccio da San Miniato left instructions in his last will and testament to build a hospice for the poor "without a church or chapel".

If we know that the building was built in the first decade of the 15th century by the members of the Silk Guild, we do not know much of its building history. According to legend, the hospital was built by Brunelleschi—a hypothesis neither confirmed nor denied. The seven-arch loggia, broken up by columns in pietra serena was built to give shelter to the poor wayfarers. Inside the hospice, they found comfort in a piece of bread and a pallet where they could spend the night.

During the course of the centuries, the building, which is located in the heart of ancient Lastra a Signa, changed uses several times—losing bits and pieces of its original structure along the way (like the large staircase that led upstairs).

Even in the mid-17th century, we find documents of its transformation into a warehouse and stall for farmers. At the end of the 1700s, it was used by merchants passing through Lastra a Signa on business and for grain storage. In 1828, the left-hand salon became a theatre and a few decades later it would host city elections. During the 20th century, Sant'Antonio would become the seat of a cinematographer and the Association of Soldiers and Veterans.

Today, the ancient hospital belongs to the City of Lastra a Signa. After its careful restoration, it became the seat of various exhibitions where many cultural events are organized throughout the year.
Lastra a Signa
One surprise after another along the Arno
The territory around Lastra a Signa has the power to amaze you, revealing itself not all at once but slowly, one step at a time, as you discover all the villages, parish churches and nature trails in this area not far from Florence. ...
Morekeyboard_backspace
You might also be interested in