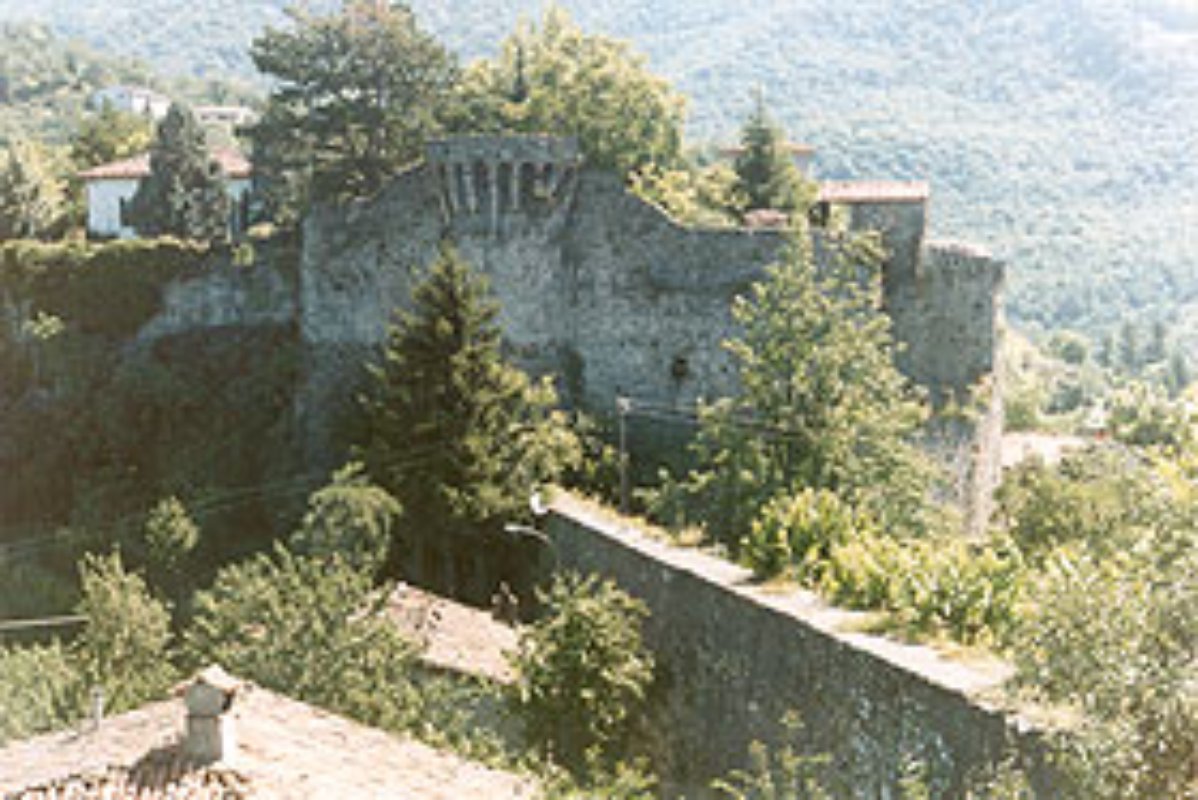 location_cityHistorical Buildings
The Fortress of Castiglione di Garfagnana
A look at the 12th century fortress
Located 540m above sea level, the village of Castiglione Garfagnana was perfectly located to control passage towards San Pellegrino, the Passo delle Radici and the province of Modena - in fact it was for this reason that local inhabitants decided to fortify this area. The first to settle in this area were the Romans on a rocky spur at the upper part of the town, and it was then expanded by the Longobards.
HISTORY
The castle has had a troubled history. In 1170 the Lucchesi set siege to the castle and managed to conquer it, partially destroying it. After 15 years it was reconstructed by its feudal lords, but the Castiglionesi soon took up arms against Lucca again, and when they were defeated the Lucchesi razed the fortress.

The fortress was rebuilt again by the Castiglionesi in 1230, but again, in 1277, the city found itself at war and after another siege the Lucchesi destroyed the fortress for a third time.

In June 1370 the fortress was occupied for a brief period by the sons of Castruccio Castracane and after they were sent away Castiglione finally fell into the hands of Lucca which reinforced it with five towers--Brunella, Orologio, San Michele, Fattori, and San Pietro—the last of which is nearest to the fortress and is connected by covered hallways to the fortress.
The defenses were attached by Modena in 1610, but resisted their siege of that year and again in 1613, leading into a long period of peace for this area during which Lucca did not feel the need to repair the damage from the two sieges.
The structure which we see today dates to the 14th century when the curtain wall was increased to reach a length of 750m and a height which reached between 11 and 17m following the irregular terrain along the perimeter of the fortress. Three, semi-circular towers rise up on the side of the fortress. A fourth tower, with a squared base, is signalled by a few remaining ruins, was located near the entrance and probably served as a powder magazine.
The fortress is a private property and can only be visited with a guide.
Castiglione di Garfagnana
A walled village that holds its thousand-year history intact
While the history of Castiglione di Garfagnana has always been linked to its military camp, the town actually dates to Roman times when a primitive Castrum was installed here, which developed in the Longobard and Frankish eras. ...
Morekeyboard_backspace
You might also be interested in