Places of worship
Church of San Michele in Castiglione Garfagnana
the Romanesque Church of San Michele
The existence of Castiglione was recorded in the Early Middle Ages, but the first mention of the Church of San Michele dates to the 12th century. The building was built near the Lucchese castle in Castiglione Garfagnana following a growth in political importance and population in the village. The structure we say dates to this period, with a Latin-cross plan, single nave and semi-circular apse.
The façade vaunts a dual-colour decoration. On the entrance portal, in addition to the colours of the building material, you can see corbels and an archivolt with plant motifs, decorations that are also on the north portal.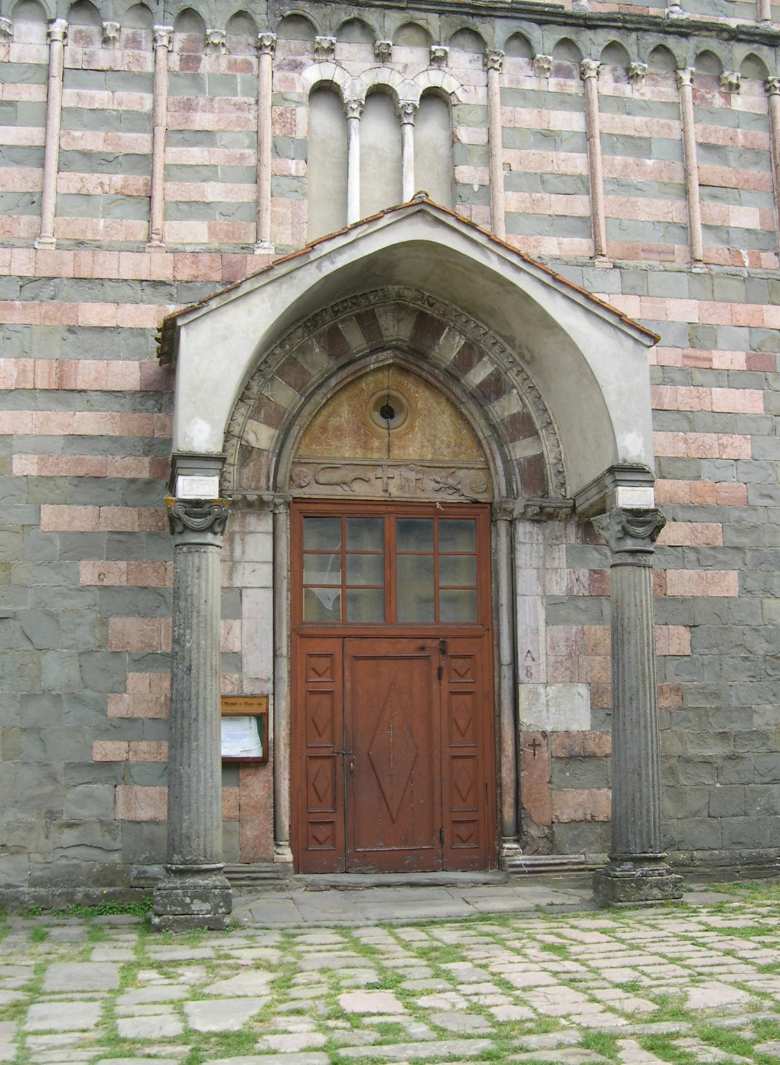 In the modern era, the building was adapted to the new aesthetic and liturgical canons of the day, which included creating three large, quadrangular windows on the sides of the church, the reconstruction of the polygonal apse and the construction of new altars and the sacristy. The most important changes date to the 1700s, when a porch portal was added to the façade, supported by two Neoclassical columns with Corinthian columns.
Castiglione di Garfagnana
A walled village that holds its thousand-year history intact
While the history of Castiglione di Garfagnana has always been linked to its military camp, the town actually dates to Roman times when a primitive Castrum was installed here, which developed in the Longobard and Frankish eras. In 1806, with the Napoleonic conquests, Castiglione became part of the Lucca Principality. ...
Morekeyboard_backspace