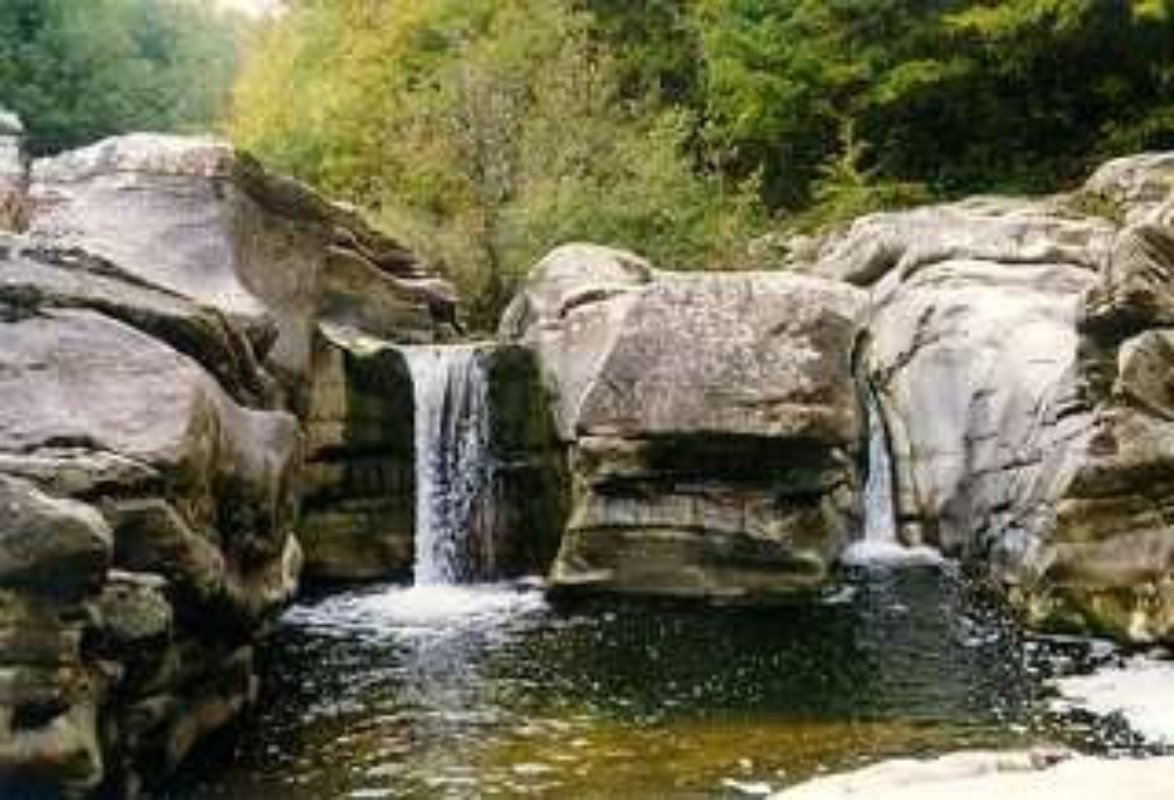 ???.icon?????????
The Farma: Sienese Nature Reserve
Wild valley, one of Italy's loveliest
Municipalities: Monticiano (Si) – Roccastrada (Gr)
Covers: 1561 Ha
The Nature Reserve of the Farma, situated between Monticiano and Roccastrada, includes the beautiful, wild valley which hosts the Farma torrent—the Merse River's main tributary. The reserve's steep hills are covered with vegetation and enriched by the presence of many animal species, some of which are rare and only found in this area. The reserve boasts naturalistic qualities that are unique in the Province of Siena; they are considered amongst the most interesting in Italy.

Today, the Valley of the Farma is practically unpopulated, unless you consider its few medieval hamlets. In the past, however, it was full of roads or trails that formed a network of small hamlets where citizen's used the river for mills and iron work (constructing antique buildings for working iron ore).
The Farma torrent is well-known for the pureness of its high quality water. In fact, it hosts myriad marine animals that simply cannot live in polluted waters. When you enter the reserve, you have the sensation of walking along a natural, primitive path. The Farma will welcome you with its fresh, clear waters and you can swim in the steaming water of the Petriolo thermal springs—a unique thermal pool with antique fortifications. Later, you can walk along trails hidden by rich vegetation, and let yourself be truly embraced by natural beauty.
Monticiano
Close to the famous San Galgano Abbey and the Medieval Spa of Petriolo
The first written evidence of the town goes back to 1171 when the feudal rule of the area fell to the bishop of Volterra. During the Medieval period the forests represented an incredibly important resource. Not only did they provide wood but also several important food stuffs such as wild game and chestnuts. ...
Morekeyboard_backspace
You might also be interested in