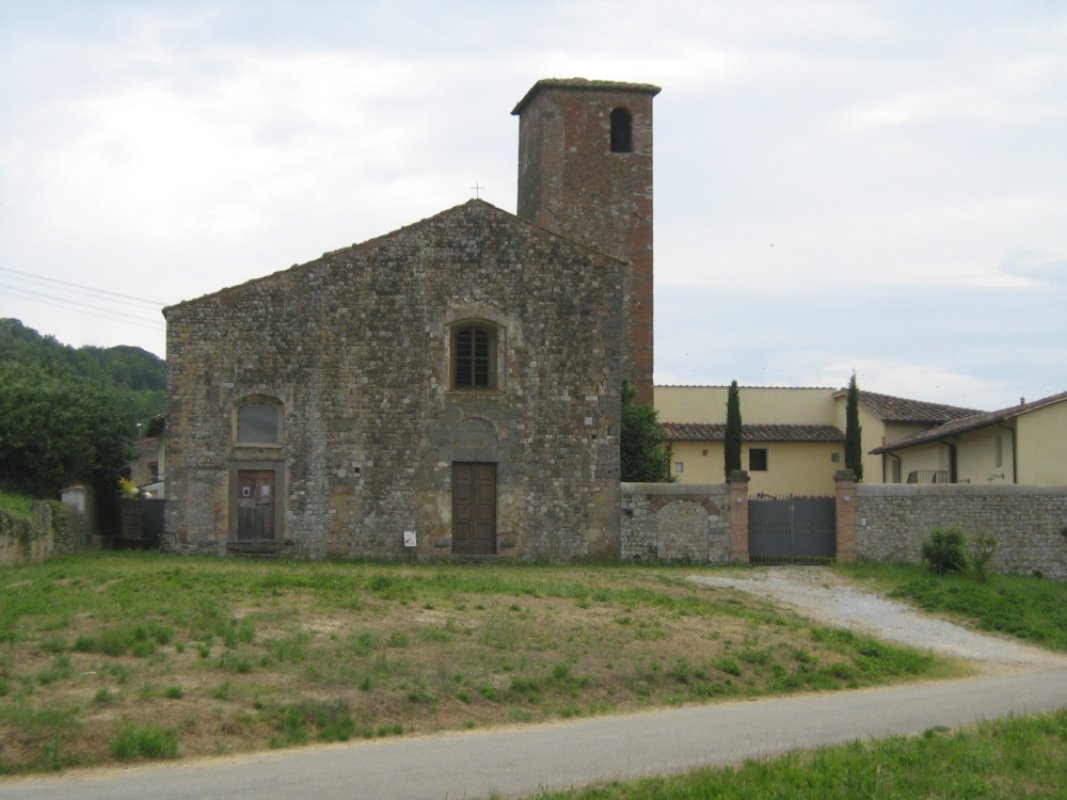 ???.icon?????????
Sant'Ippolito and Cassiano
Splendor and decline of fascinating buildings in Lastra hills
Along the via Chiantigiana, which connects Ginestra Fiorentina with Montelupo, lies an ancient vicarage. Once the primary religious and spiritual center of the Lastra hills, the building was first recorded in documents dating back to 1003 when it was dedicated to Christian martyrs Ippolito and Cassiano.

Located in a central area with respect to the small residential center, the church is found on the banks of Pesa river, near a road that once connected Santa Maria di Pulica to Malmantile. After initial advantages generated from the village, a period of decline set in. The church of San Giovanni Evangelista in Montelupo reclaimed the baptismal font that had until then been administered by the parish church of Sant'Ippolito. At the beginning of the 19th century, the numbers of the faithful began to taper off and the church became increasingly marginalized and isolated.

Forgotten and left to rust, Sant'Ippolito underwent extensive restorations during the 1960s, when they found traces of the ancient building that preceded the church. Today, the church is closed to visitors and is completely lacking in decorations. The façade is bare stone with a small archivolt portal and a large central window that lets light in from the entrance. The building's simple geometry and surrounding area make Sant'Ippolito an intriguing place and obligatory stop on naturalistic and artistic itineraries through the Lastra hills.
Lastra a signa
One of the busiest business areas near Florence specialising in producing D.O.C.G. wines
The area of Lastra a Signa has been inhabited since the Etruscans made it their home. In the grounds of Villa di Bellosguardo there are the ruins of an Etruscan house that are open to the public. Many small towns grew up in the region when the Romans settled here, such as Malmantile and Bracciatica which are both on the ancient Roman road that connected Pisa and Florence. ...
Morekeyboard_backspace
You might also be interested in