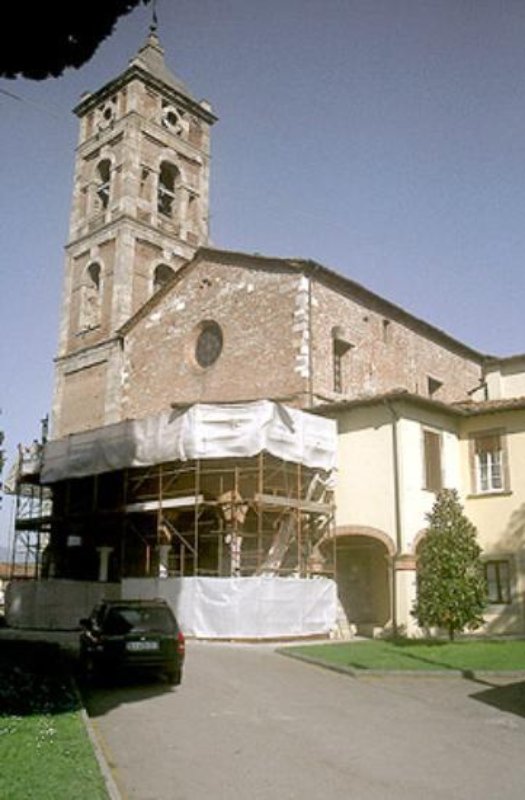 Places of worship
San Michele di Antraccoli
Various reconstructions spotlight church's architectural history
The church of San Michele di Antraccoli was founded in 777, as private chapel of an aristocratic family; in the XII century a village developed around it. The church was then rebuilt according to the Romanesque style. The village's development throughout the following centuries sparked the renovation and enlargement of the church. Today, the church of San Michele boasts a Latin-cross plan with a bell tower on its northern side.
No traces remain today of the early medieval construction, however, considerable parts of the XII century building are visible. In that period, the church was smaller than it is today and probably simply consisted of a nave with a bell tower on the south side. Remains of the original entrance and the walls of the XII century church are still visible. Only later was the building enlarged to its present-day dimensions. Its third construction phase dates back to the XVII-XIX centuries. During this period, the height of the façade and the southern side were both increased; the older windows were also substituted with new, larger ones. In the XVIII century, a bell tower was built on the north side of the church since the medieval one had been incorporated into the rectory building on the opposite side.
Source: luccapro.sns.it
Lucca
A bastion-protected medieval city and a blast of comics, culture and colors
Many people born and bred in Tuscany consider Lucca an outlier—it's not uncommon to hear Florentines mutter "that's not Tuscan", probably when referring to the bread, which is salted in Lucca and strictly plain elsewhere in Tuscany; or to the Lucchese people's mode of speaking (unique, to say the least); or to the fact that Lucca is the region's only city-state to have preserved its ...
Morekeyboard_backspace
You might also be interested in