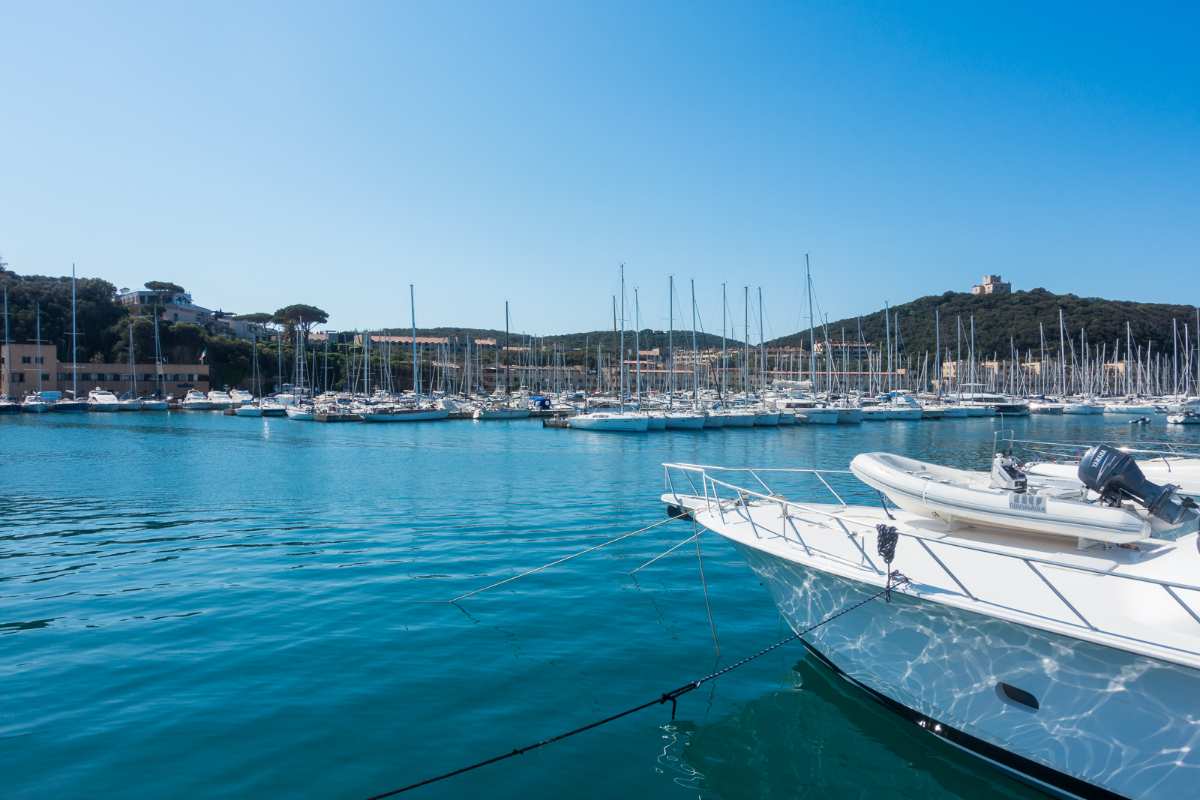 Hamlets, districts and squares
Punta Ala
Luxurious, relaxing beach holidays near Castiglione della Pescaia
Punta Ala, in the province of Grosseto, owes its name to the famous aviator Italo Balbo, who bought a number of villas in the area (ala means 'wing'). Originally, this famous tourist hotspot was called Punta Troia, taking its name from the promontory on which Castle Balbo - know also as the Forte di Punta Ala - stands. The castle dates back to the late sixteenth century, when it was built to defend the Grand Duchy of Tuscany against raids from Turkish pirates. The fortress offers a stunning view over the gulf and port of Follonica, as well as over certain oddly-shaped cliffs. These include the so-called Porcellini (little piglets) and the island of Sparviero (sparrowhawk).
Another interesting fortification is the Hidalgo tower, also known as the Torre del Barbiere. It was built by the Principiate of Piombino in 1577 as a coastal watchtower.
Punta Ala is noted also for its sacred buildings, including the Chapel of Sant'Antonio and the Church of the Signora della Consolata. The latter was made in the contemporary style of 1961, to the designs of the architects Piemontese and Di Salvo.
The magnificent landscape and the abundance of restaurants, shops, luxury hotels and smart bathing resorts combine to make Punta Ala an exclusive destination for elite tourism. Holidaymakers love the long strip of fine golden sand, enriched by gorgeous inlets and the surrounding Mediterranean shrub and pinewoods. The welcoming, well-equipped beaches make Punta Ala suitable for families with children, and perfect for anyone who wants to treat themselves to a vacation of pure relaxation.
But sport enthusiasts will not be disappointed either, especially not golfers: the town has one of the province's biggest golf courses in the form of the Punta Ala Golf Club. Punta Ala is also famous for its sailing tradition and for its touristy harbour which in the past has even hosted the Luna Rossa, a historic embarkation point for the regattas of the 2000 America Cup.
Thanks to its strategic location and the ease with which one can reach it, Punta Ala is an ideal starting point for anyone who wants to start discovering the Maremman coastline.
Castiglione della Pescaia
Beach life and a character-rich town surrounded by unique attractions
Castiglione della Pescaia is nestled between blue sea and green hills. This seaside resort is renowned for its beautiful beaches and large pine forests that continue as far as Marina di Grosseto, where they end with the magnificent Pineta del Tombolo. Castiglione della Pescaia is a historic fishing village. ...
Morekeyboard_backspace