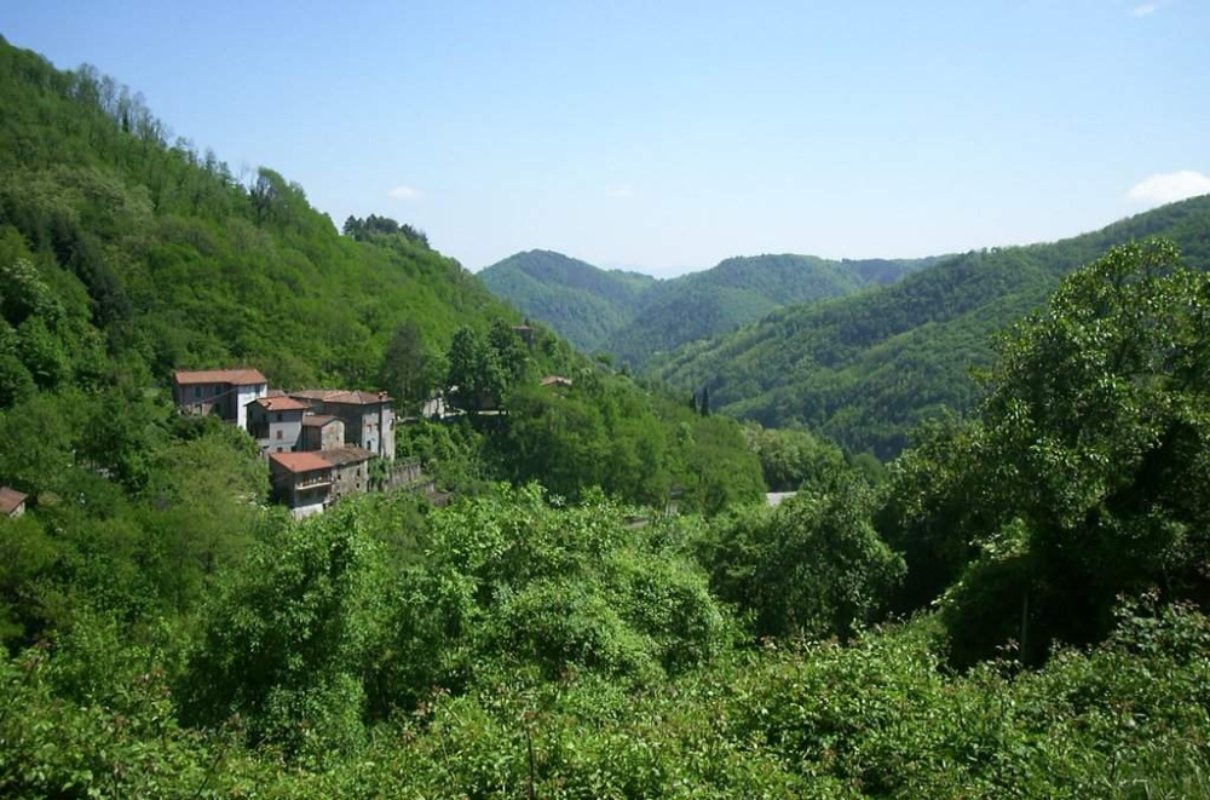 Places of worship
Parish Church of San Giovanni Battista di Monsagrati
Pescaglia's gem overlooks the Val Freddana
According to written sources, the parish church of San Giovanni was probably rebuilt where it stands today in 1102. Isolated from the village, it holds a dominant position, overlooking the Val Freddana. Its architecture is simple and linear; the church is almost without decoration and it has preserved its original form. The building has a Latin-cross plan with three aisles and a semicircular apse; there are several entrances on the sides and a portal on the façade. The orientation of the church is emphasised by the richly decorated apse that looks towards the valley.

A church dedicated to Santa Reparata is mentioned as early as the Lombard period; in 989, the church assumed the double title of Santa Reparata and San Giovanni. According to written documents, the parish church was rebuilt on Colle Cerreto—where it stands today—in 1102. The previous building was abandoned. The isolated bell tower that stands on the north side of the church was built during the same period.

Its well-preserved tabernacle was created in the fifteenth century. At that time, repairs were made to the church by Benedetto Nobili. Later, between the XVII and XVIII centuries, the whole building was slightly raised in order to insert vaults and to open large windows along the nave, according to the precepts of the Counter-Reformation. Lastly, two clocks were placed on the bell tower which was crowned with merlons.
Source:luccapro.sns.it
Pescaglia
A small village on the Apuan Alps, rich in nature and history
Pescaglia is a small village that rises from the eastern Apuan Alps. The area is characterized by its rich landscape and hidden natural treasures, in addition to the many architectural and cultural jewels found there. The Pescaglia Foundation was established in the 16th century and its name probably came from the dialectal word 'persico', meaning 'fishing'. ...
Morekeyboard_backspace
You might also be interested in