location_cityHistorical Buildings
Palazzo dei Vicari in Scarperia
The symbol of the village is now home to the Ferri Taglienti Museum
The Palazzo dei Viari in Scarperia has 14th-century origins but has undergone extensive restoration and transformation over the centuries. Even now, the façade of the square has traces of the dominance of the Medici family, featuring the coats of arms of the various members of the family who ruled over the Republic of Florence at different times in history. The building consists of a massive elongated central body with protruding furnishings (due to a modern refurbishment on the section facing the piazza) and it is fitted with a scarp base.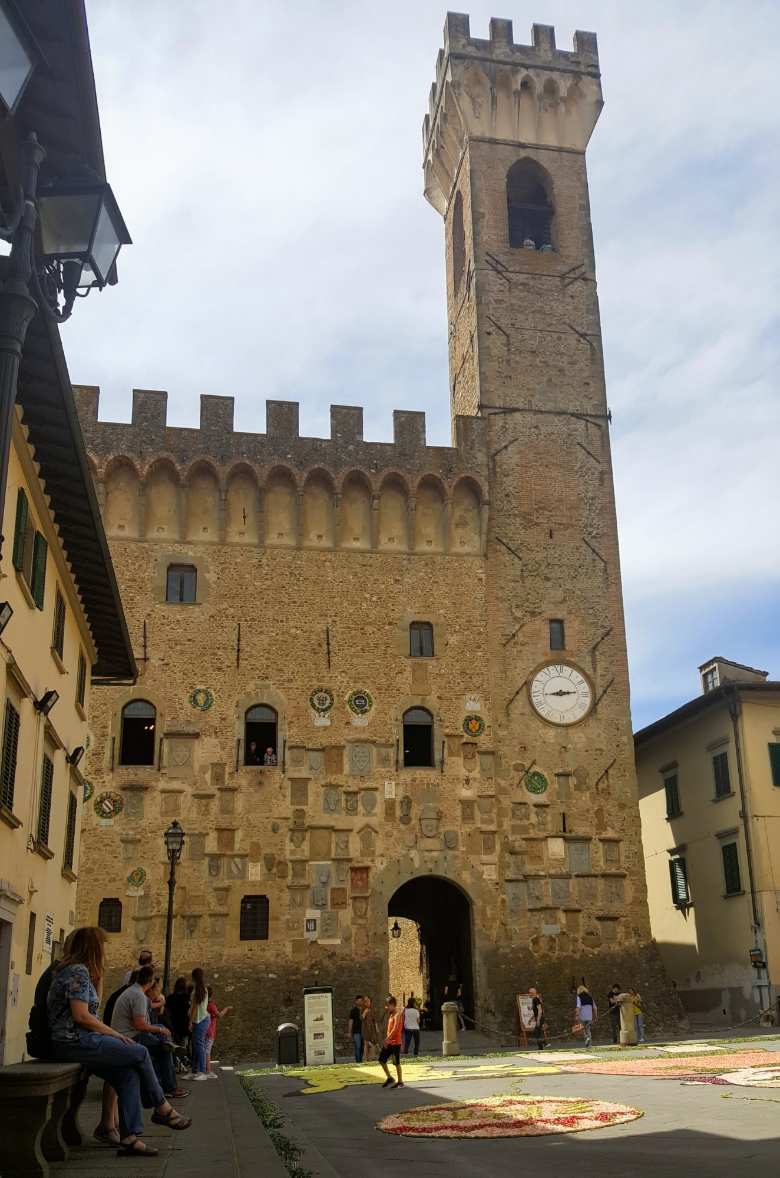 Today, it is home to a valuable historic archive and the Ferri Taglienti Museum, dedicated to the craftsmanship that has set Scarperia apart since the Middle Ages.
Inside the Palazzo, you can admire a magnificent fresco from the workshop of Ghirlandaio in 1501, as well as the ancient clock of the bell tower, made by the genius Filippo Brunelleschi.
Info: prolocoscarperia.it
Scarperia e San Piero
History and craftsmanship in two towns of the Mugello
The municipality of Scarperia e San Piero consists of two medieval villages, deep in the Mugello countryside. Scarperia, one of the most beautiful villages in Italy according to an official list by ANCI (Associazione Nationale Comuni Italiani), boasts a unique medieval history: having been made a vicariate, it wielded administrative power on behalf of the Florentine government. ...
Morekeyboard_backspace