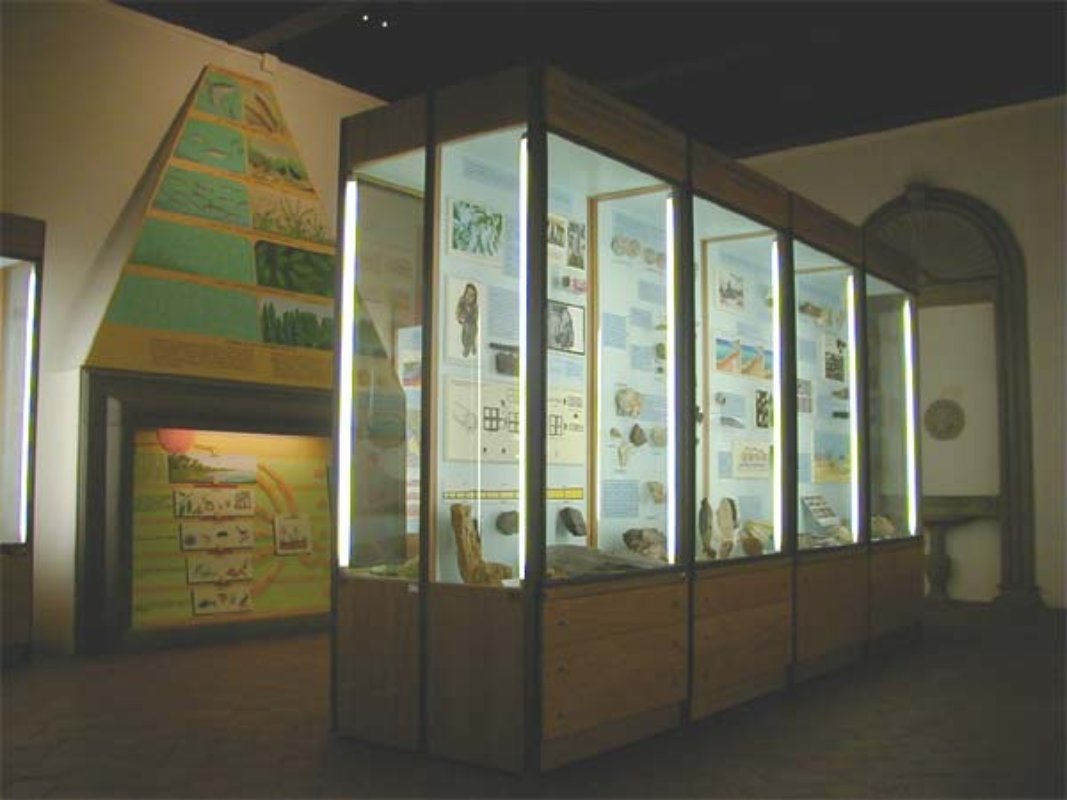 account_balanceMuseums
Museum of Paleontology in Empoli
A collection of fossils from the territory around Empoli: evidence of the evolution of man
The artifacts, displayed in cabinets, are arranged to demonstrate the applications of paleontology in understanding the workings of planet earth and in the research of its principal energy sources.
The rapport between paleontology and environmental themes inspires the room dedicated to "Science and the Earth." A didactic path begins with the "mystery of the Universe" and ends by illustrating the workings of our planet and the biosphere in a synthetic way. In the final cabinets the fossil is presented as the final product of a process that conserves organisms of the past.
The installation of the exhibit lends itself particularly well to school visits. The museum Auditorium is available for watching a series of films about the science of the world.
Piazza Farinata degli Uberti 7, Empoli
Ph: 0571 537038
Entrance fee: Free
Hours: Tues, Thurs and Sat, 5pm-8pm; Sundays and Holidays, 5pm-8pm. Closed Mon, Wed, Fri.
Source: Florence APT
You might also be interested in