account_balanceMuseums
Museum of the "New Towns"
Housed in the Palazzo d'Arnolfo, it's dedicated to the foundation of new towns in the late Middle Ages
The Museum of the "New Towns" is located inside Palazzo d'Arnolfo, a building that once housed the representative of the Florence commune and whose perimeter wall bears hundreds of coats of arms.
The exhibition narrates the history of the foundation of new towns, a phenomenon that took place throughout most of Europe in the late Middle Ages, a period of growth in the population and commercial trade. It was mostly rulers and religious institutions who extended the borders of their territories, redrawing the urban geography of the era. In these new areas, the inhabitants benefitted from many comforts, like freedom from the feudal hierarchy and fiscal exemptions.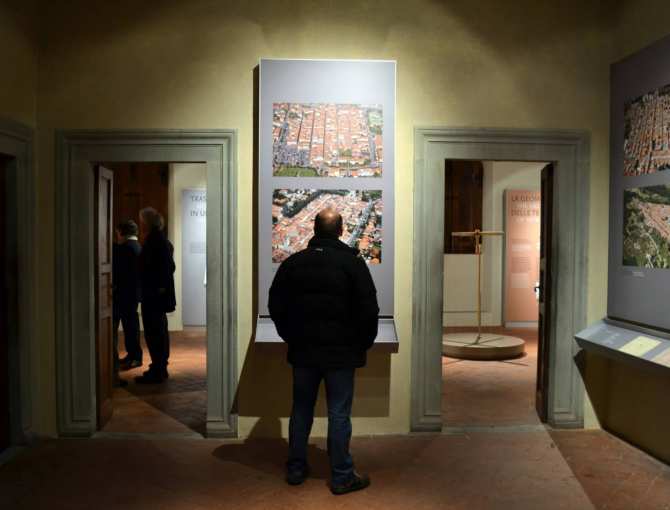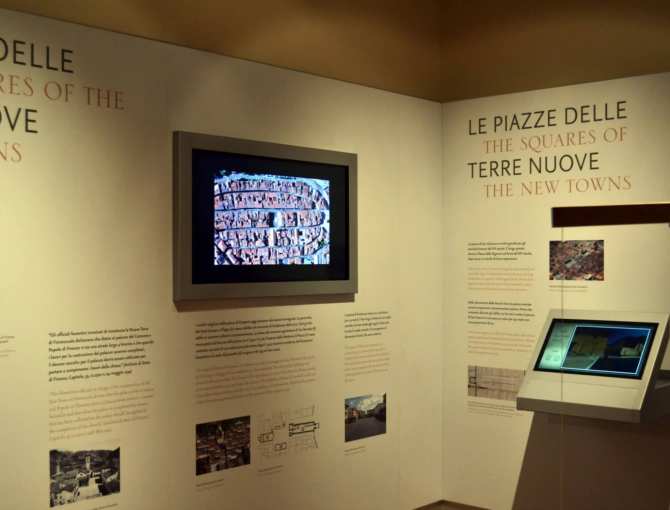 Through videos, images, interactive animations, 3D models and historic re-enactments, the museum introduces visitors to the urban characteristics that shaped Tuscany's New Towns, and traces the main boundaries of the phenomenon of these newly-founded towns.
The museum dedicates particular attention to the phenomenon's development in Tuscany and the Florentine area, where, starting in the late 13th century, several new towns began to pop up, including Castel San Giovanni, today known as San Giovanni Valdarno, where the museum is located.
Info: museoterrenuove.it
San Giovanni Valdarno
A village in the Arezzo area with a wealth of artistic heritage
San Giovanni Valdarno is one of the main towns in the Arezzo region and is located halfway between Arezzo and Florence. Surrounded by hills and mountains, San Giovanni Valdarno has maintained its medieval appearance, with the typical urban shape of the so-called "new lands": at the centre is a large piazza, and all around are shaded porticoes defining the streets. ...
Morekeyboard_backspace