Places of worship
Montepulciano Cathedral
The sixteenth-century cathedral overlooks one of the most beautiful squares in Italy
Montepulciano Cathedral, named after Santa Maria Assunta, stands at the highest point of the town. To reach it, climb the steep hill on which the old town centre lies, a worthwhile effort as the reward is one of the most beautiful squares in Italy.
The cathedral was designed by Ippolito Scalza and built between 1586 and 1680 on the foundations of the ancient parish church of Santa Maria. It was consecrated on June 19, 1712. The only remaining structure from the previous building is the sturdy fifteenth-century bell tower, whose belfry was never finished. Also left incomplete is the cathedral's tiered façade. Inside, the architectural layout, based on classic Florentine models, is austere and elegant due to the sharpness of its plaster surfaces that alternate with bands of stone blocks in ashlar masonry.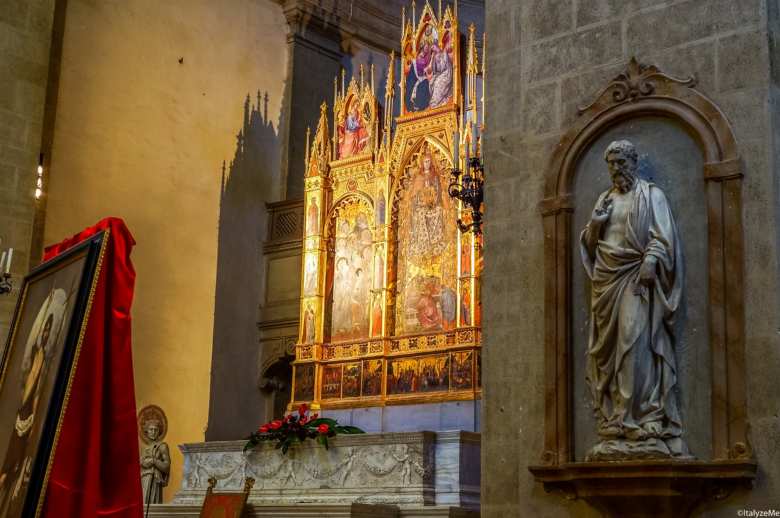 The main artworks preserved in the cathedral include the monumental Triptych of the Assumption, painted by Taddeo di Bartolo in 1401, which is situated above the main altar. Also of importance is the fifteenth-century funerary monument of Bartolomeo Aragazzi, built by Michelozzo between 1427 and 1436. Today it is divided into nine fragments, seven of which are displayed on different walls of the church.
Worthy of note is the small fifteenth-century panel painting by Sano di Pietro dedicated to the Madonna of the Pillar, as is the terracotta relief of the Gigli Altar by Andrea Della Robbia from 1512.
Montepulciano
The land of the Vino Nobile, in the Val di Chiana, a stone's throw from Val D'Orcia
On the ridge that divides the Val D'Orcia from the Val di Chiana, Montepulciano stands on a chalky hilltop. This beautiful Renaissance hilltown, which still adheres to its medieval plan, is embedded in a picture-postcard landscape: every way you turn, you are confronted with the iconic image of the Tuscan countryside, where waves of hills and golden fields, dotted with cypresses, roll and ...
Morekeyboard_backspace