account_balanceMuseums
MAGMA, Museum of Cast Iron Arts of the Maremma
The history of the iron industry in Follonica is on display in a former foundry
MAGMA, the Museum of Cast Iron Arts of the Maremma in Follonica, is housed in what was once a foundry and retraces the history of the industry, but also the history of the people who brought it to life.
The origin of Follonica itself is tied to ironworking: a foundry was recorded as early as the 16th century, but it's known that even the Etruscans appreciated the characteristics of the territory, with artefacts found that date to the 6th century BCE.
Leopold II is credited with giving the city its current appearance, who in 1836 turned Follonica into the Grand Duchy's main production centre for iron.
The foundry gradually began to specialize in cast iron furnishings and architectural elements: some of the best examples are the balustrade for Santa Maria del Fiore and the fencing around piazzale Michelangelo in Florence.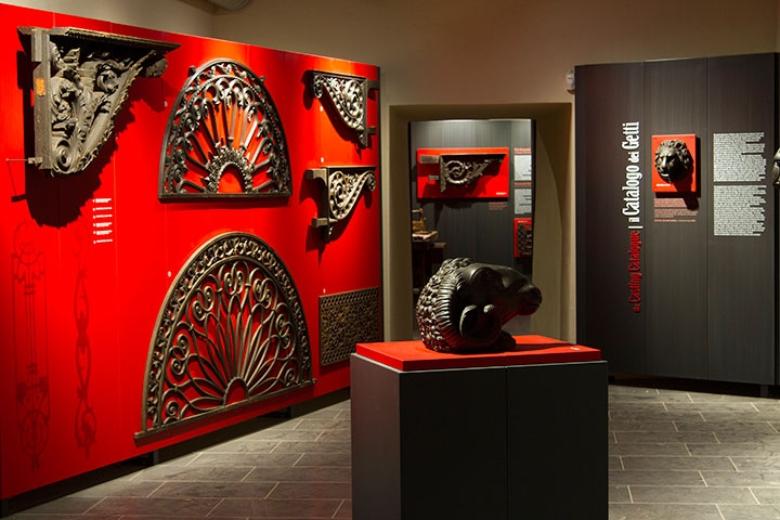 The museum makes use of modern installations, interactive tools and evocative audio-visual projectionst hat retrace the historical moments in ironworking, but they also speak of the rich treasure that was the human resources tied to the industry and to the artistic creations that came out of working with this material.
Three sections across three floors guide the visitor towards understanding an entire community with roots in ironworking. The museum also hosts exhibitions, events workshops and even educational games. It's worth mentioning that there's a rich documentation centre detailing studies made in the territory and related industrial archeology. MAGMA also serves as a gateway, for the municipality of Follonica, to the Park of the Metalliferous Hills in Grosseto.
Info: magmafollonica.it
Follonica
A PEARL NESTLED IN A BREATH-TAKING GULF
Follonica is located at the center of a beautiful namesake gulf, between the promontory of Piombino and Punta Ala and across from Elba Island. Since antiquity, the town has been famous for iron and cast iron production, so much so that its name originates from the world fulloni, the ancient bellows of the melting furnaces. ...
Morekeyboard_backspace
You might also be interested in