account_balanceMuseums
Faini Mill in Borgo San Lorenzo
A small museum showcasing the traditional milling activity of the Mugello
The Mulino Faini definitely existed by the 1400s. It was bought in 1780 by the Faini family, who still own the building today and run the museum. The mill is located along the road leading to Casa d'Erci, and is indicated after about 800 metres from the piazza in Grezzano.
The museum comprises six sections. Visitors enter the museum through the loggia (section 1), where the loading and unloading of
sacks of wheat
is placed in dialogue with documents of various size and nature regarding the Faini Mill and the complex history of milling. Section 2 is all about the flavours and aromas of flour and the sounds of the machinery, and includes a millstone that grinds the grains of wheat and a sieve separating the residue.
Superfine flour, bran and sieved bran
is the focus of section 3.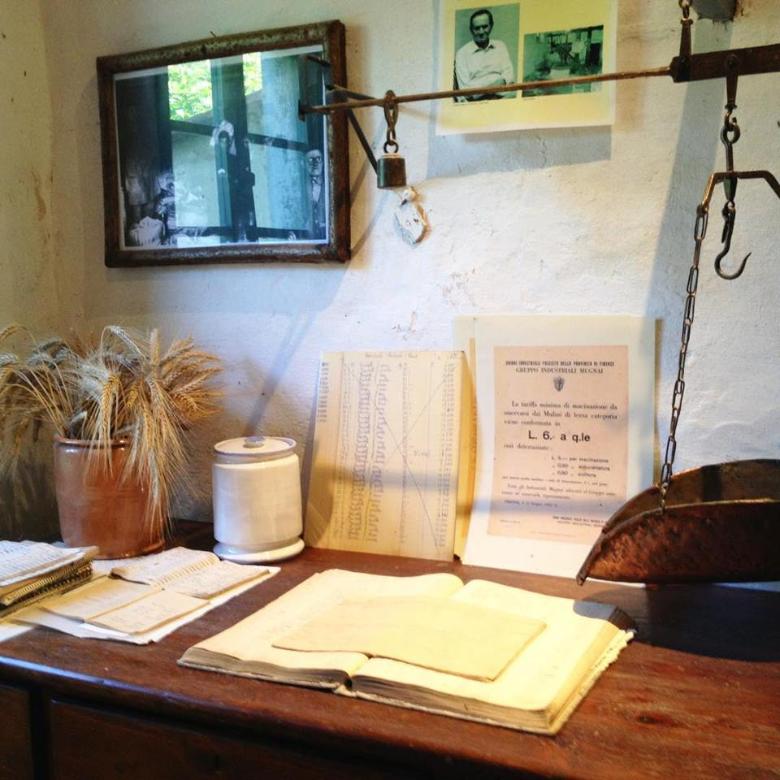 The numbers and names of their sale can be read in the pages of the registers on view on the desk in section 4, surrounded by sieves and scales. Cantos, proverbs and fairy tales are on display in section 5, where interactive audio allows visitors to listen to the words of the mill. On a bookstand, visitors can also flip through the origin of the meaning and the development and variety of its uses (section 6): the operation of the water turbine is analyzed through images and a working scale model.
Borgo San Lorenzo
a country town dotted with churches In the heart of Mugello
Borgo San Lorenzo, one of the best-known towns in the Mugello area, is situated where the Sieve Valley is at its widest. Developed around the court of the Ubaldini family, in a place where the Roman village of Annejanum once stood, the town fell under the influence of Florentine bishops in the mid tenth century, against which the locals rebelled in 1273, when the municipality gained ...
Morekeyboard_backspace
You might also be interested in