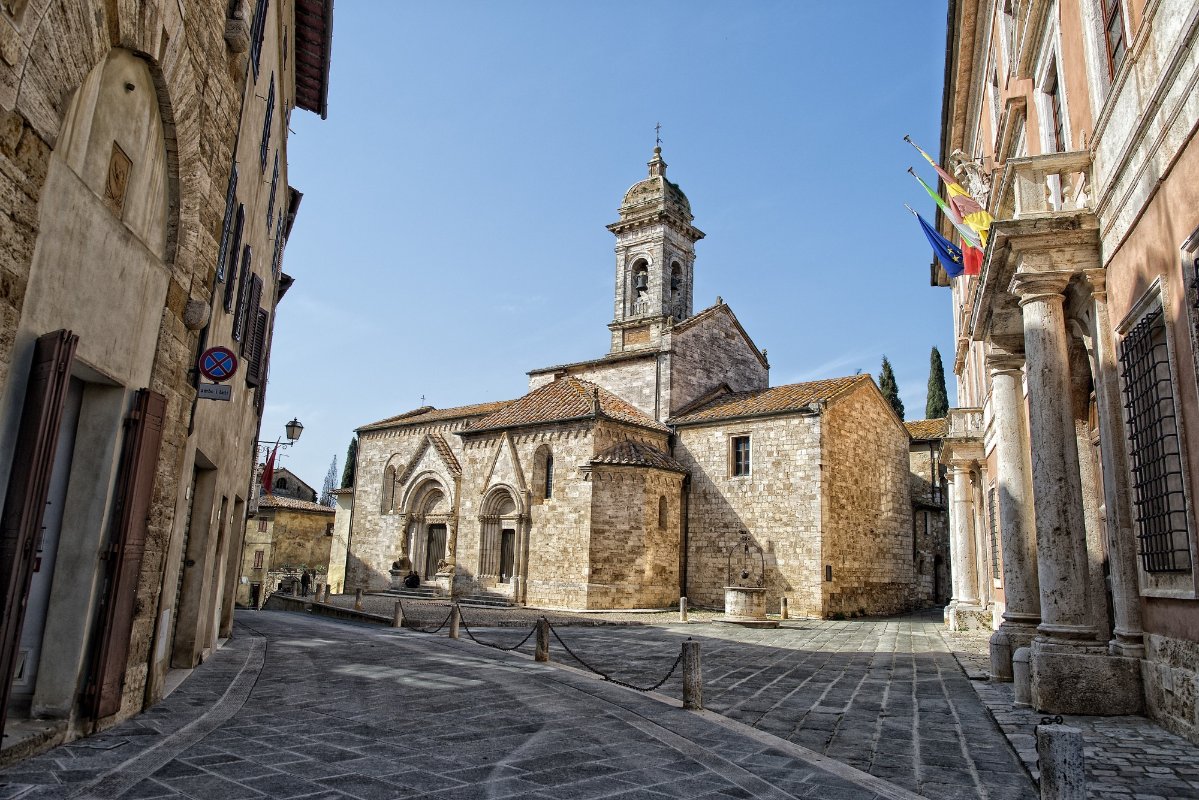 Photo ©
Shutterstock / Andrea Izzotti
Places of worship
La Collegiata di San Quirico d'Orcia
Sulla Via Francigena un'antica chiesa romanica ricca di opere d'arte
La Collegiata dei Santi Quirico e Giulitta, conosciuta come Collegiata di San Quirico d'Orcia, è una splendida chiesa in stile romanico costruita sui resti di un'antica pieve.
Per questo presenta tre portali molto diversi tra loro. Quello maggiore da cui si accede all'interno, in stile romanico, risale al XII secolo e presenta un grande arco sorretto da una coppie di colonne che si appoggiano su due leoni: sull'architrave si possono ammirare due coccodrilli uno di fronte all'altro, mentre nella lunetta è scolpita la figura dello stesso San Quirico.
Sul lato destro della chiesa invece troviamo altri due portali laterali aggiunti in seguito, proprio sulla strada dove passa la Via Francigena.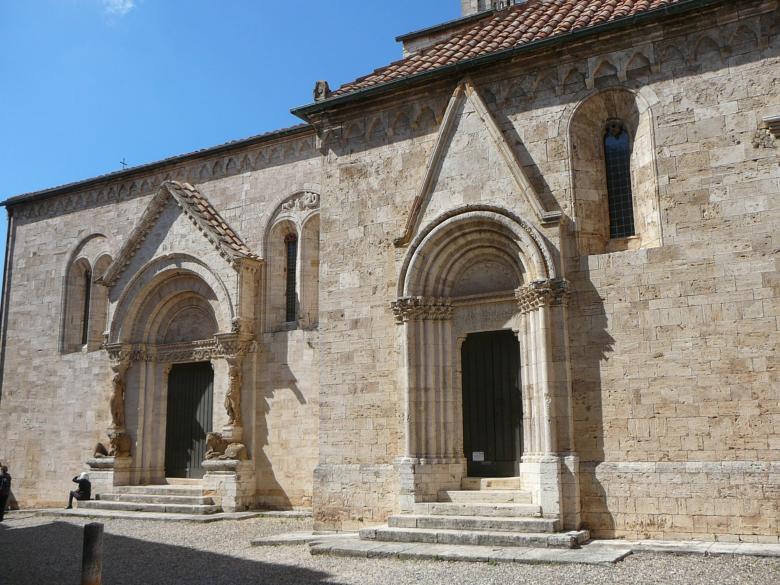 One portal was erected in the Lombard style in the 13th century and is supported by two caryatid standing on two lions. Built in 1288, the door is generally attributed to Giovanni Pisano because the pinnacle bears the Gothic characters "Iohes"; the sculptor was working in the Siena Cathedral in that period. The third portal dates to 1798 and vaunts a combination of Romanesque and Gothic elements.
The interior conserves inlays made between 1482 and 1502 by the Sienese artist Antonio Barili for the Siena Cathedral and bought by the Chigi family in the 1600s to bring them here.
The large 15th-century altarpiece by Sano di Pietro is splendid, depicting the Madonna and Child Enthroned with Angels and Saints and some scenes from the life of the Virgin Mary.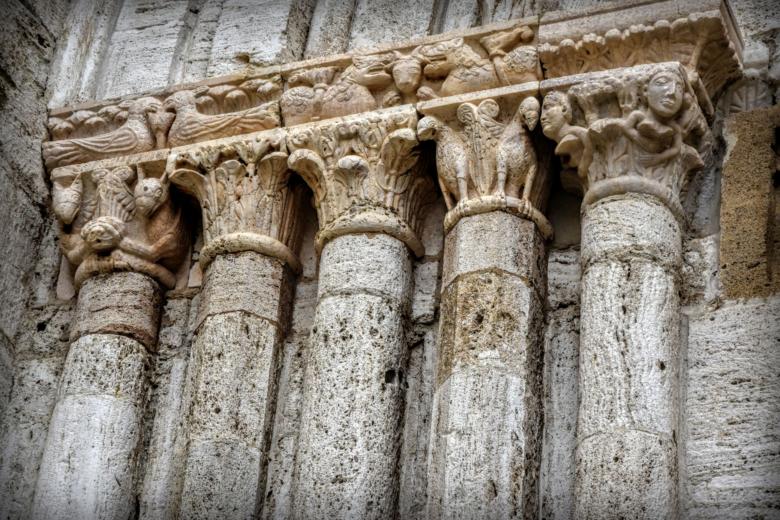 San Quirico d'Orcia
An artistic park in the heart of Tuscany
In the heart of the Val d'Orcia, nestled amidst hills of incomparable beauty, sits an ancient village that probably dates back to the Etruscan era, immersed in a landscape dotted with olive groves, vineyards and oak forests. The territory is one to be admired for its perfect balance honed over the years between the natural landscape and man-made marvels. ...
Morekeyboard_backspace
You might also be interested in