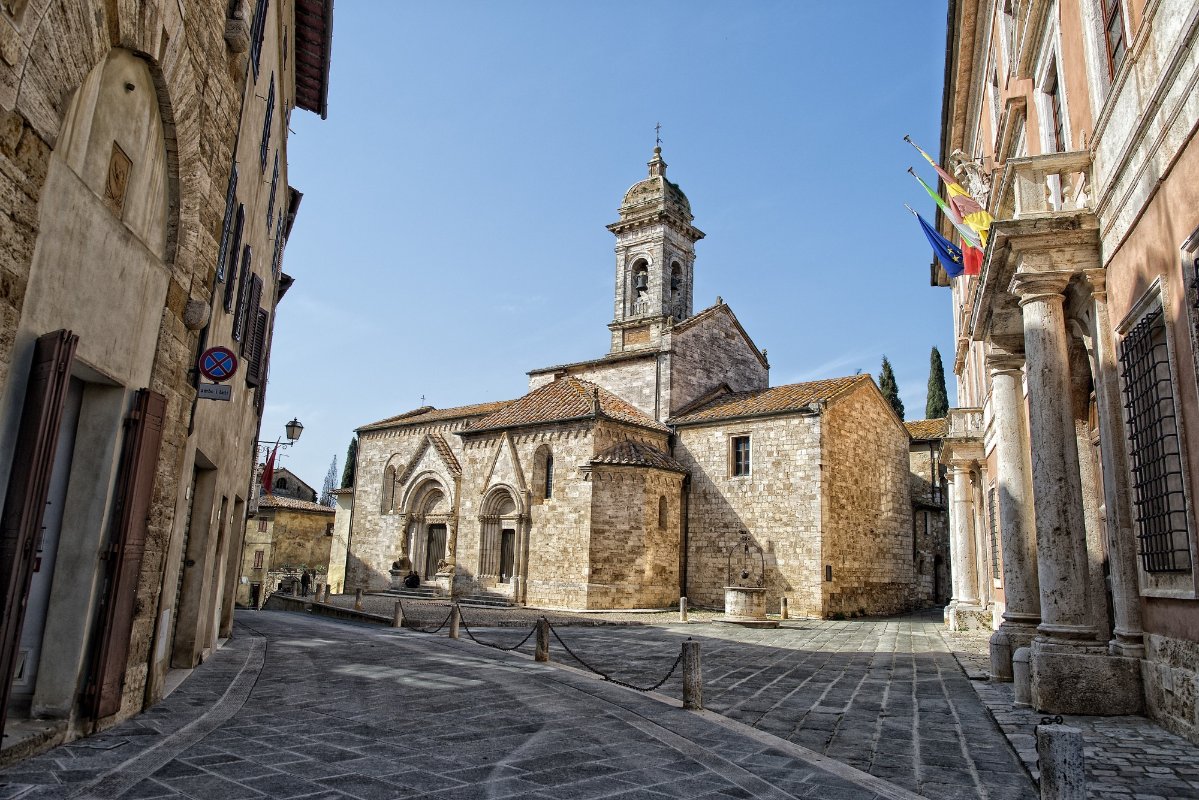 Photo ©
Shutterstock / Andrea Izzotti
Places of worship
Collegiate Church of San Quirico d'Orcia
A Romanesque church on the via Francigena conserving priceless artworks
The Collegiate Church of Santi Quirico e Giulitta, known as the Collegiate Church of San Quirico d'Orcia, is a splendid Romanesque church built atop the ruins of an older parish church.
The church vaunts three very different portals. The central entryway, Romanesque in style, dates to the 12th century and vaunts a large arch supported by a pair of columns resting upon two lions: the architrave depicts two crocodiles, one in front of the other, while a figure of St. Cyricus is sculpted in the lunette.
Two portals were later added on the right side of the church, facing the via Francigena.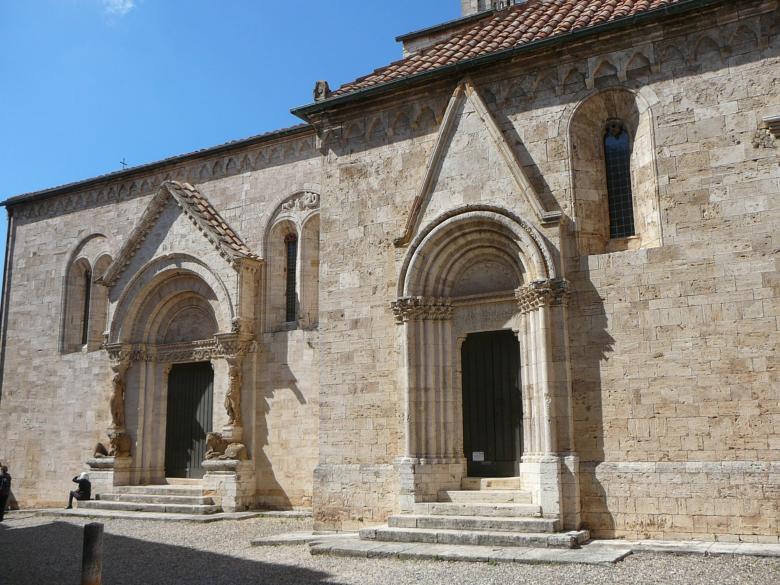 One portal was erected in the Lombard style in the 13th century and is supported by two caryatid standing on two lions. Built in 1288, the door is generally attributed to Giovanni Pisano because the pinnacle bears the Gothic characters "Iohes"; the sculptor was working in the Siena Cathedral in that period. The third portal dates to 1798 and vaunts a combination of Romanesque and Gothic elements.
The interior conserves inlays made between 1482 and 1502 by the Sienese artist Antonio Barili for the Siena Cathedral and bought by the Chigi family in the 1600s to bring them here.
The large 15th-century altarpiece by Sano di Pietro is splendid, depicting the Madonna and Child Enthroned with Angels and Saints and some scenes from the life of the Virgin Mary.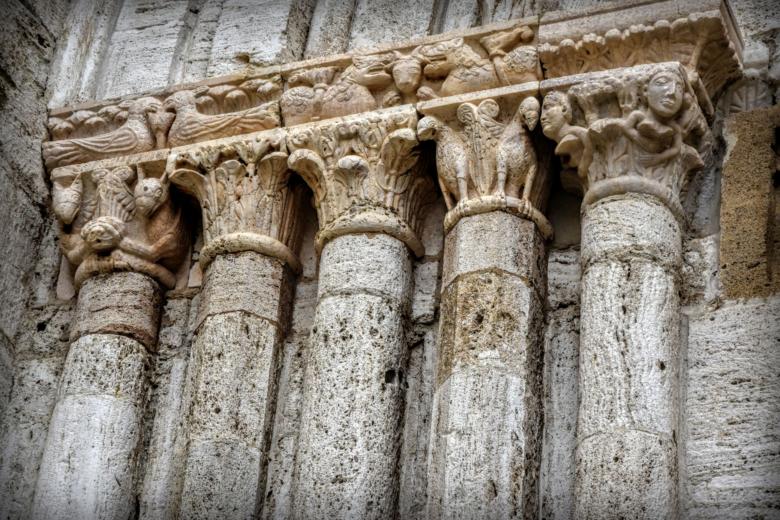 San Quirico d'Orcia
An artistic park in the heart of Tuscany
In the heart of the Val d'Orcia, nestled amidst hills of incomparable beauty, sits an ancient village that probably dates back to the Etruscan era, immersed in a landscape dotted with olive groves, vineyards and oak forests. The territory is one to be admired for its perfect balance honed over the years between the natural landscape and man-made marvels. ...
Morekeyboard_backspace
You might also be interested in