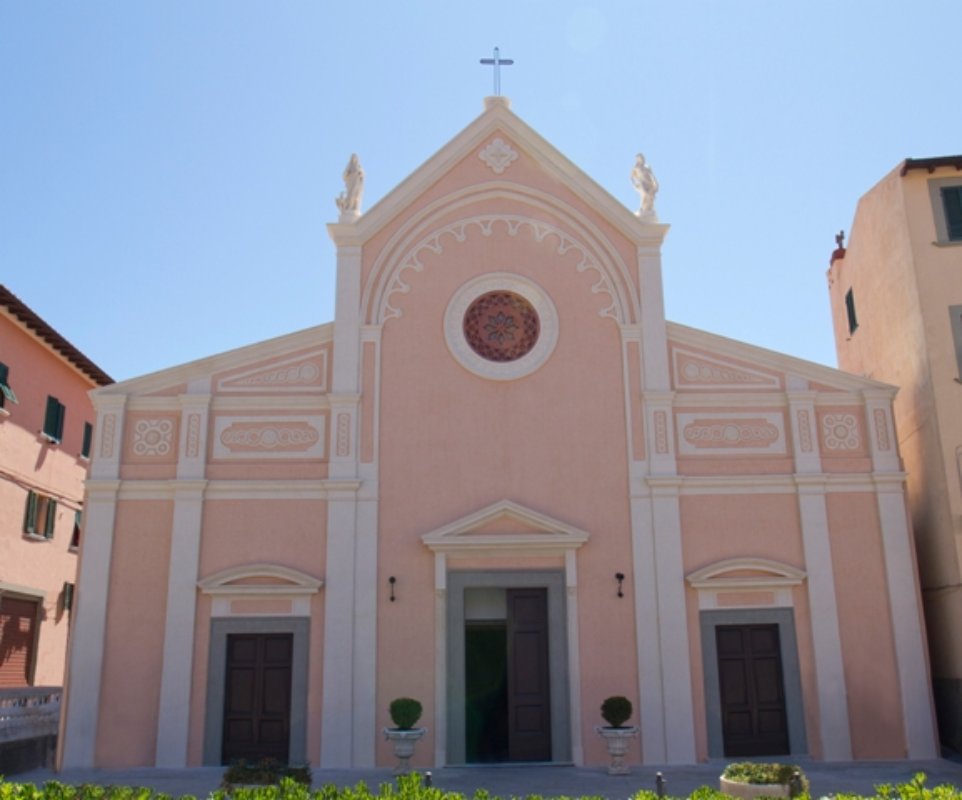 Places of worship
Church of the Nativity
Also known as the Propositura of the Nativity of the Virgin Mary, this church is the most important on Elba Island
The propositura of the Nativity of the Virgin Mary is the main church in Portoferraio. The building's current appearance stems from the rehashing that took place in the early 19th century, when the two side chapels, added in 1623 to the temple erected in the Cosimian age, were converted into naves.
Inside, the 18th-century altar dedicated to the Madonna for Travellers recalls the vocation of the maritime city, entrusting its boat to the Virgin Mary; on the altarpiece the boat reappears as an added silver votive that an angel offers to the Madonna. The painting Madonna of the Rosary dates to 1632. The altar of the Immaculate Conception holds the eighteenth-century statue in papier-mache depicting the Virgin Mary. In the opposite nave, there's the wooden cross dating to 1549, which was previously situated on the main altar.
Contact (ITA): duomodiportoferraio.it
Elba Island
An island that bears the traces of every culture that has crossed the Mediterranean
There does not exist a single civilization in the Mediterranean that hasn't left a mark of their time on Elba Island. Nature, art and a culture thousands of years old, enclosed in a microcosm of 224 square meters, create a truly unique atmosphere and evoke extraordinary scenery marked by the interactions of so many different peoples. ...
Morekeyboard_backspace
You might also be interested in