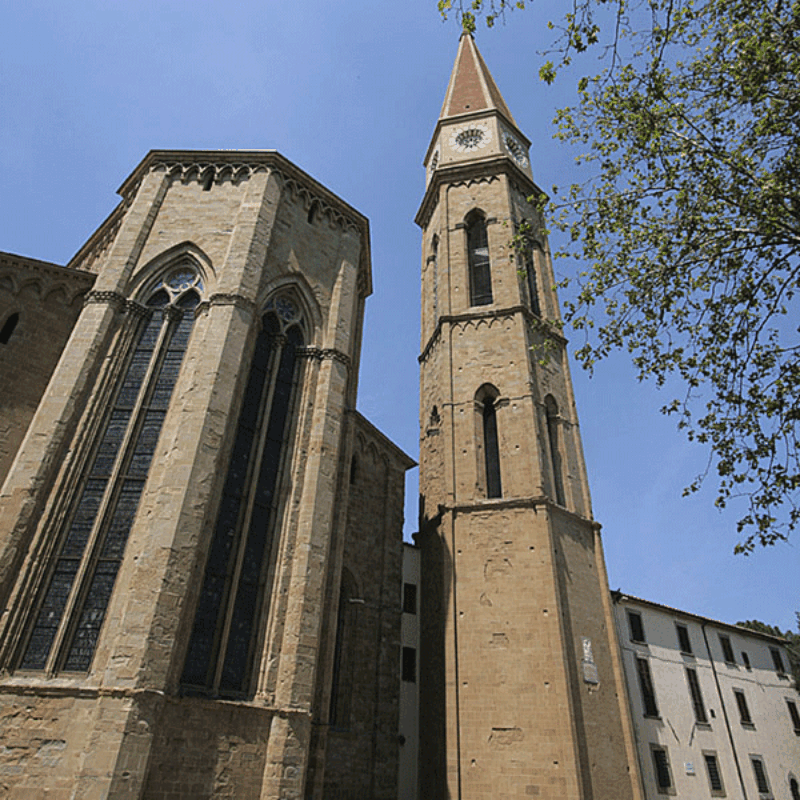 location_cityHistorical Buildings
Arezzo, Chiana Master Canal Bridge
The history behind an important landmark
The bridges of Arezzo lead to the "Senese Aretina" road, an old passage connecting the cities of Arezzo and Siena, crossing the Chiana Master Canal in the same ancient location. The bridge existed up until the mid-18th century, equipped to regulate floodwaters in the direction of the Arno, because for a long time they were wrongly convinced that the flow of the Chiana could burden the risky state of the hydraulics in the city of Florence.

MODIFICATION
Over the centuries the bridge was modified many times and reconstructed in order to adapt. In 1592, another four arches were joined with the existing two and the bridge was equipped with sluice-gates to better regulate the water levels of the territory and drain toward the Arno.

On the Arezzo side a tower guarded access to the bridge housing the sluice-gate operator and river-bank guard. At the end of the 18th century the two central arches were substituted with a single sluice-gate, which replaced the regulator.

RECONSTRUCTION
Between 1890 and 1910 with the widening and deepening of the Chiana Master Canal, the old hand-built bridge was demolished and another reconstructed with brick piles and iron beams. This construction was destroyed in battle and rebuilt in reinforced concrete which rested on the old piles with a widened roadway.
Arezzo
The centuries-old city of Vasari and Piero della Francesca
Not everyone knows that Arezzo is an ancient city, older than Alexandria in Egypt! To discover Arezzo you need to have a smattering of understanding about its past. Arezzo was one of the main Etruscan city-states. ...
Morekeyboard_backspace
You might also be interested in