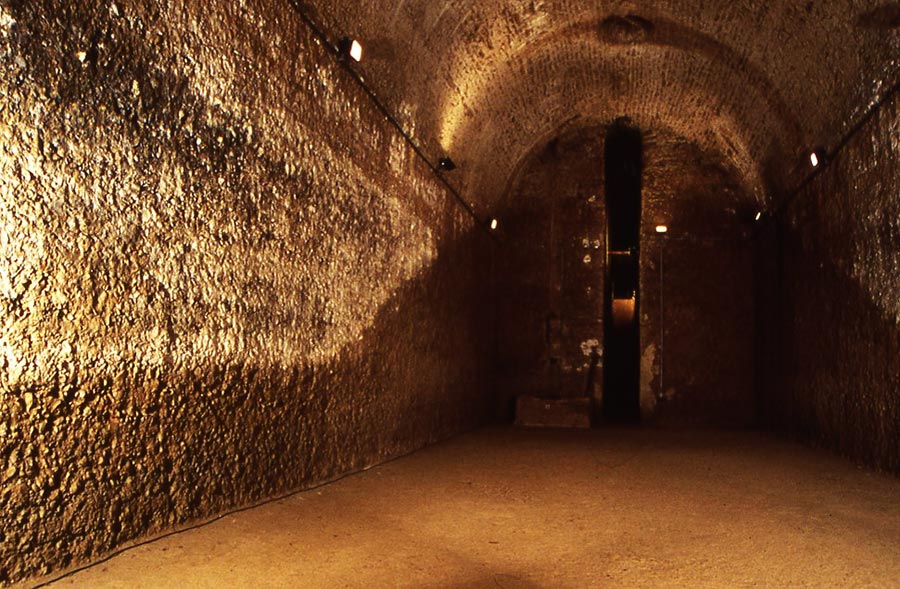 Archaeological sites
Archaeological Park of the Roman villa of San Vincenzino
In a charming park stands a Roman building based on the model of the urban villa
In the town of San Vincenzino, next to Cecina, inside a charming park, stands a Roman building built based on the model of the urban villa, with rooms that open onto the garden and colonnaded areas. The construction of the villa started in the second half of the 1st century BCE; it was equipped with a water system that was made up of a series of tunnels that filtered water and collected in in a large underground tank (which can now be visited). In the 2nd to 3rd centuries CE a thermal building and a summer triclinium (dining room) were built, embellished by a nymph. In the 3rd to 4th centuries, part of the large building was occupied by machinery for the production of oil. Over the course of the 5th century the land of the villa was occupied by a vast burial ground with poor burials in pits, some of which were covered with stone slabs.
The excavations carried out on the archaeological site, which began in the 18th century, have recovered the remains of a large Roman villa from the Imperial age and has allowed for the reconstruction of some of the building which had a long life and whose history is documented in different phases of construction and subsequent modifications of use.
Visits to the still useable large underground tank are particularly interesting, while in the 19th-century building, inside the park, the exhibition "Privata Luxuria" is set up which displays a collection of remains coming from excavations from the villa which demonstrate the aesthetic and research aspects of luxury of this Roman house.
Cecina
Archaeology, leisure and nature for an unforgettable vacation on the Etruscan Coast
Cecina is a small but ancient town on the Etruscan Coast, with some finds dating the first settlements here back to the Neolithic era. The area, which was certainly inhabited by the time of the Etruscans, owes its name to the Roman consul Albinus Cecina, who himself had Etruscan heritage: Cecina ordered the construction of a villa, and its ruins can still be seen at San Vincenzino. ...
Morekeyboard_backspace