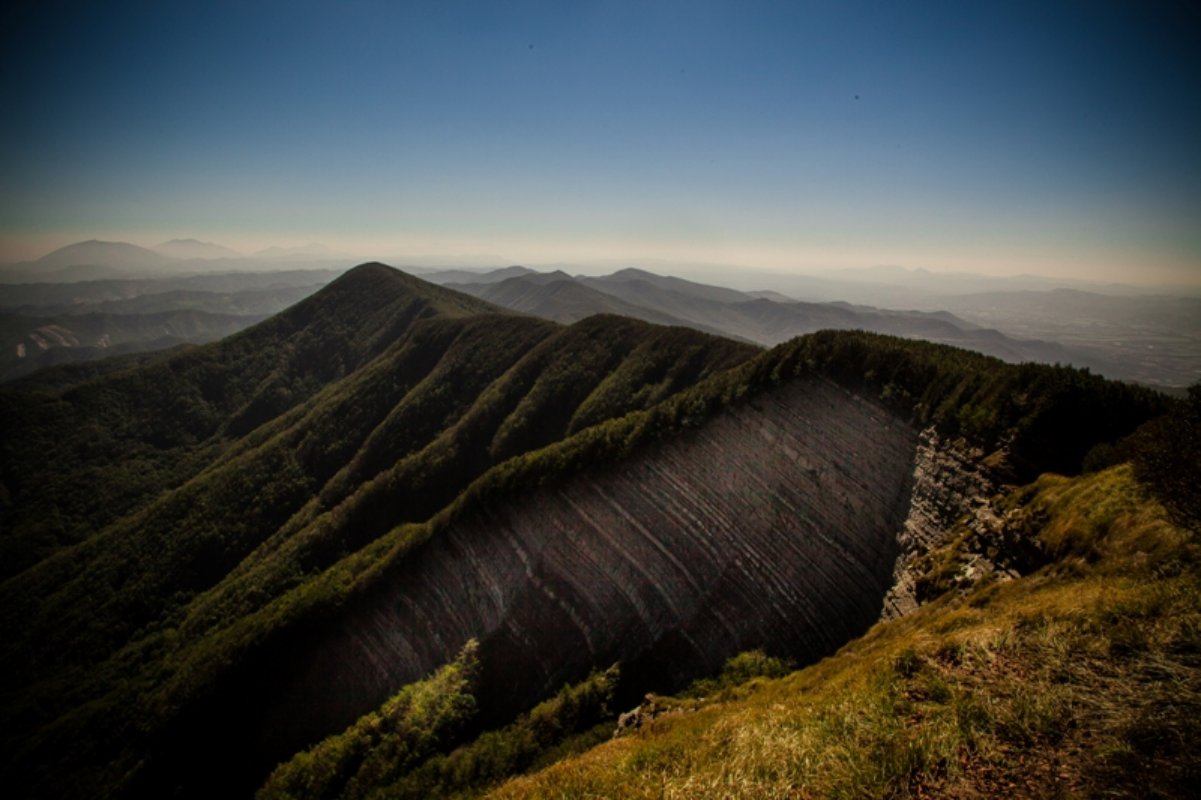 natureNaturalistic attractions
Alta Valle del Tevere - Monte Nero Nature Reserve
Walks in the greenery of the Valtiberina
The Alta Valle del Tevere - Monte Nero Nature Reserve, a few kilometres north of Pieve S. Stefano, protects the curved mountain ridge formed by Poggio Tre Vescovi (1,240 m above sea level), Poggio Bastione (1,193 m) and Monte Nero (1,228 m), which follows the Tosco-Emilian border, extending south to include the Passo delle Gualanciole area.

The first few kilometres of the river Tiber, whose source is in Emilia in the nearby Monte Fumaiolo, flows at the foot of the Monte Nero ridge, where it collects water from the Cananeccia torrent. The protected area is almost entirely wooded, apart from some shrubbery and rocky outcrops by the meadows. The park is almost totally owned by the regional agriculture and forestry heritage (Patrimonio agricolo-forestale regionale) and is currently managed by the Valtiberina Toscana Mountain Community.
The man-made settlements in this part of the Apennines consist in the small medieval walled villages of Valsavignone, Castellare and Cerignone, as well as a few scattered farms like Le Gualanciole. The quietude, woodland and impenetrable rocky areas make the reserve the perfect environment for predators such as wolves and eagles. The protective function of the important fauna in the area is made more effective thanks to the bordering Oasi di Protezione Faunistica, managed by the Arezzo province.
Anghiari
A striking medieval town nestled in the quietude of the Tiber Valley
Anghiari is a little medieval town buried deep in the magnificent Tuscan countryside. It was the Battle of Anghiari on 29 June 1440 that cemented Tuscany's borders, with the Florentines triumphing over the Milanese; and it was with a painting of this battle, now sadly lost somewhere behind the walls of the Palazzo Vecchio in Florence, that Leonardo da Vinci cemented its fame. ...
Morekeyboard_backspace
You might also be interested in