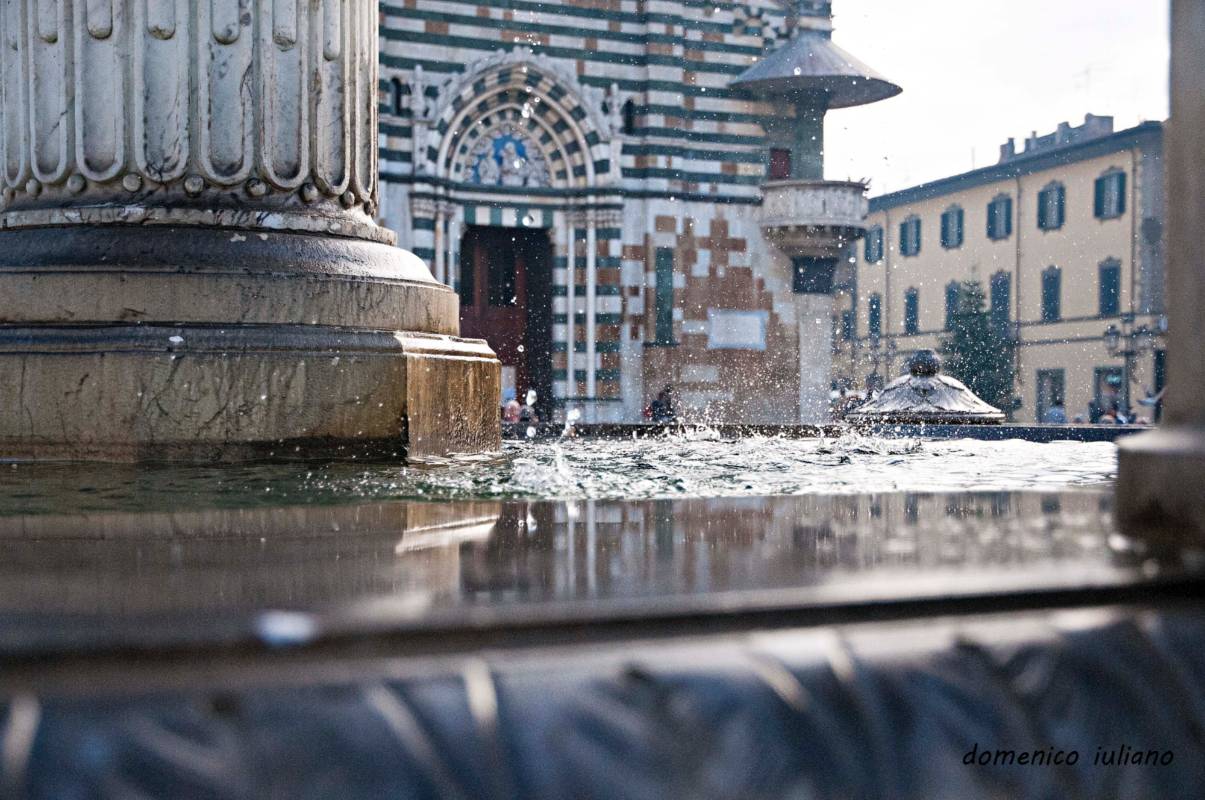 One day in Prato
Textiles, tasty treats and time-tested artworks
Prato is often overshadowed by nearby Florence, but stick it anywhere else in the world and it'd be a household-name destination like its neighbor. If you only have one day in this dynamic and industrial city, there's almost too much to do!
Avant-garde contemporary spaces, iconic Tuscan products, Renaissance heritage and a lively night scene, especially in summer, all form part of Prato's "fabric" (oh, and we'll get to that, too - the city is world-renowned for textile production).
Wake up your senses with a Pratese peach
If you'll be arriving by train, get going bright and early and plan to eat breakfast in Prato. Your stop is the Prato Porta al Serraglio station, which works best with this suggested itinerary for first-timers in the textile city.
You'll soon be in the vicinity of via Garibaldi, one of the main drags heading toward piazza Duomo, and home to the historic pastry shop Pasticceria Nuovo Mondo, where we recommend waking up your senses with a shot of espresso and a traditional local sweet, the pesca di Prato, or the "Pratese peach". No, these aren't fruits grown in the countryside - they're peach-shaped, two-part brioches soaked in a special liqueur, enhanced with a rich custard filling and occasionally candied orange or citrus zest as garnish.
Photo ©Biscottificio Mattei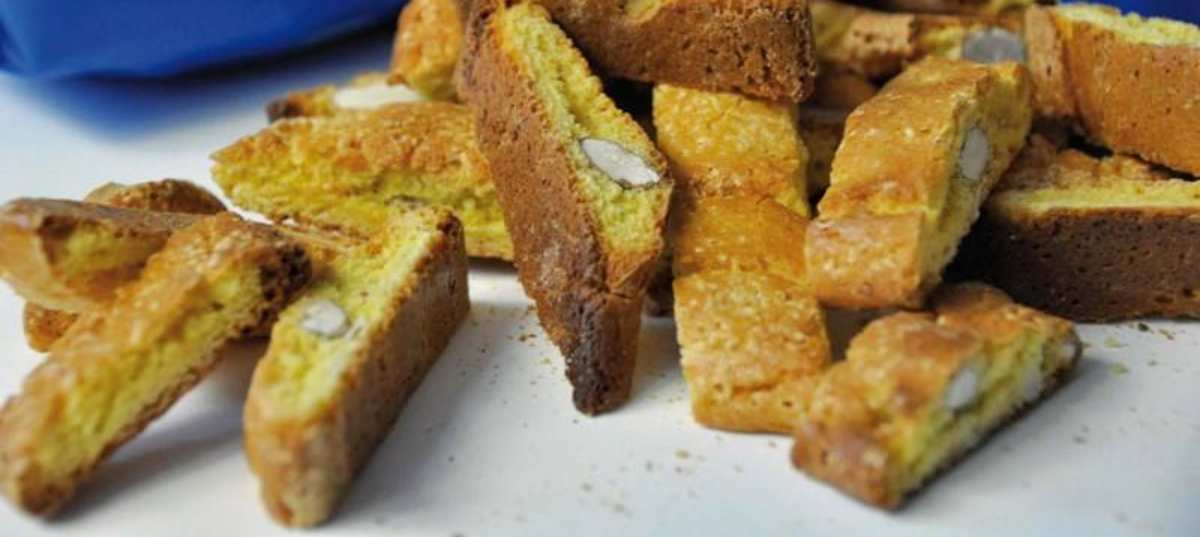 Delve deep into the history of Prato
After your peachy pick-me-up, venture ahead toward Piazza Duomo, site of the Cathedral of Santo Stefano: it's the city's key monument for what it stores inside, but its exterior is also striking. From the green and white marble façade, a prominent pulpit juts out. Designed by Donatello and Michelozzo, the pulpit has hosted such special orators as Pope Francis, who addressed crowds assembled in the square during a special visit. Inside are some remarkable frescoes from Filippo Lippi depicting stories from the lives of Saints Stephen (the cathedral's namesake) and John the Baptist. For pure Pratese splendor, step into the cathedral's Chapel of the Holy Girdle, home to a relic associated with the Virgin Mary that is known locally as the Cintola. The story goes that she gave this girdle to Saint Thomas as she ascended into heaven; now, every year in September, it is displayed and publicly venerated in one of the cornerstone events of the local festival Settembre Pratese.
After adequate time in the Cathedral, wind your way to Piazza del Comune, home to the Pinacoteca, also known as Palazzo Pretorio, formerly the town hall and now Prato's Civic Museum. Inside you can continue your Filippo Lippi education post-Cathedral visit and take in the work of his son, Filippino Lippi, too. (If you love historical scandals, take note: Filippino was born out of wedlock when his father, then a Carmelite friar, carried out an affair with a young novice sister named Lucrezia Buti under the guise of having her sit for his paintings).
Next circle round to Via Ricasoli to reach the historic Antonio Mattei biscottificio, where the famous biscotti di Prato, a cookie that's not to be confused with cantuccini, are produced. The scent of the baking biscotti will knock your socks off, and once you catch your first glimpse of the iconic blue bags they're sold in, you'll start noticing them in Italian gift shops across cities and regions—but they're born here in Prato.

In the immediate vicinity is aTipico, downtown Prato's only fully-stocked shop piled high with all of the territory's traditional products. Make sure items like mortadella di Prato, Carmignano DOCG wines, Vin Santo dessert wine, dried figs and Pratese vermouth make it onto your shopping list.
lunch time and early afternoon
Lunch break (and more history)
Hungry yet? Take a lunch break in an nearby trattoria before heading to Piazza delle Carceri, site of Santa Maria delle Carceri, an early example of a church with a Greek cross plan. Medici fans can thank Lorenzo the Magnificent for commissioning it.
In the same square is the 13th century Castello dell'Imperatore, associated with Holy Roman Emperor Federico II of Swabia, who never actually set foot in Prato. Curious children especially will love the Swabia lions on the entrance gate; parents may be more excited by the open-air cinema nights this age-old structure typically hosts in the summer months.
Contemporary tour of Prato
Fast forward to contemporary times by splitting off to the Museo del Tessuto, which celebrates Prato's rich textile heritage and often hosts international exhibitions. Although very "millennial" in style and approach, the museum and its collections span many centuries and countries: you'll find ethnic textiles of historic interest collected from as far as Indonesia and Yemen, along with costumes, clothing and accessories featured in cinematic productions or simply worn in the contemporary era.
Committed contemporary art fans cannot miss the sprawling Centro Luigi Pecci per l'arte Contemporanea, an avant-garde, immersive, spaceship-shaped art museum that underwent a multimillion euro renovation and restyling that ended in fall 2016. The top-tier exhibitions bring in artists of Italian and international renown and a packed program of art-related events, lectures and concerts runs throughout the year. It's a bit off the main tourist track, but worth the trek: when leaving the Museo del Tessuto, take the eight-minute walk to piazza San Marco and then ride the LAM blue line bus in the direction of Repubblica, stopping off at "Museo Pecci."
Round out your packed Pratese day by bussing back into the center and taking an evening passeggiata (a stroll), possibly stopping off for aperitivo in the bustling via Settesoli, which brims with young people and prime sipping spots.
Final tip: if your trip happens to land in late August or the first weeks of September, be sure to carve out some time for the family-friendly events held during the aforementioned Settembre Pratese festival: you'll find a full schedule of outdoor activities and sports, local traditions, movie screenings, food festivals, concerts and more.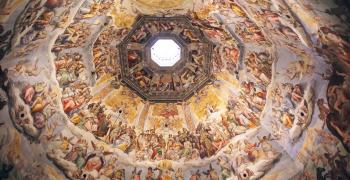 Learn more
Art and Culture
Tuscany is the cradle of the Renaissance and known all over the world for its immense artistic and cultural heritage.
continue...