Main courses
Veal escalopes Tuscan-style: Rovelline lucchesi by Aurelio Barattini
Rovelline lucchesi is a traditional dish from the Tuscan countryside, particularly from the Lucca area. It was originally made using the leftovers of the day before (usually veal escalopes eaten at Sunday lunch), sauteed in a pan with tomato sauce, carrots, onions, celery and capers. This version is a little different from the original one because it includes the soffritto (made with celery, carrots and onions) instead of garlic. As you will see, it's quick, simple and really tasty.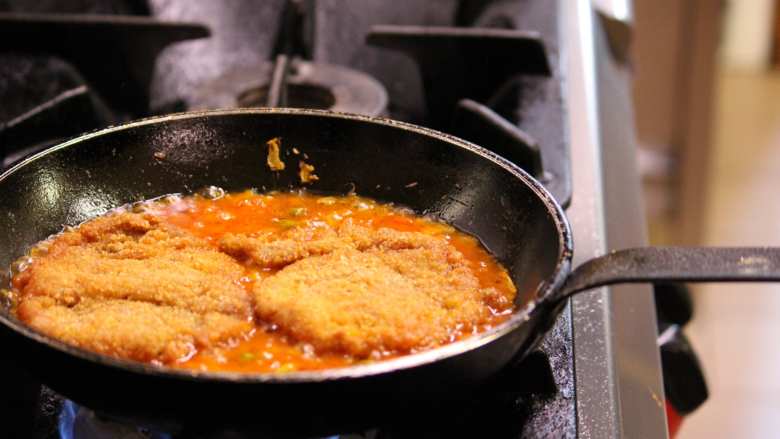 2 fairly thin slices of veal
75 g carrot, 100 g onion and 75 g celery, cut into small pieces (soffritto mix)
2 tablespoons of chopped tomato
A handful of capers
1 egg
Plain flour
Breadcrumbs
Extra-Virgin Olive Oil
Salt and pepper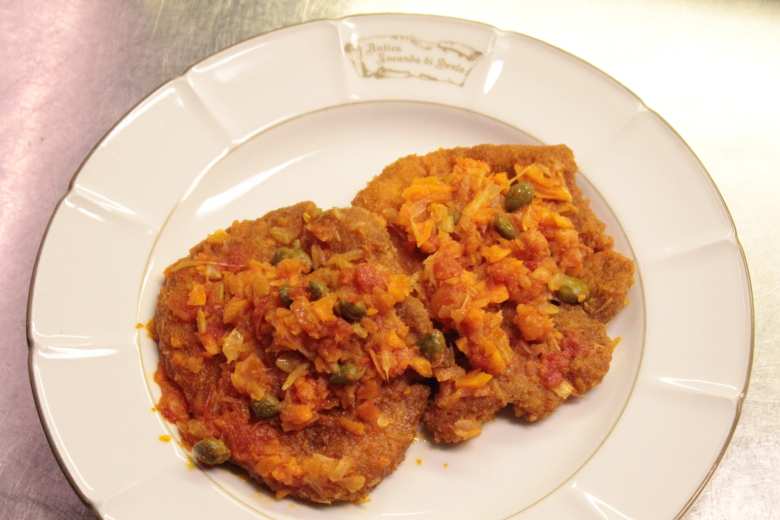 Take the slices of veal, add a little bit of salt, dip them into the egg, cover first with flour and then with the breadcrumbs.
Fry them in the olive oil. Once they are ready put them aside for now.
In a frying pan put the soffritto mix with some olive oil. When it's golden, add the chopped tomato and capers.
Now put the veal in the sauce you prepared, adding a glass of water and let it steam.
Serve with the sauce on top and...Buon Appetito!
You might also be interested in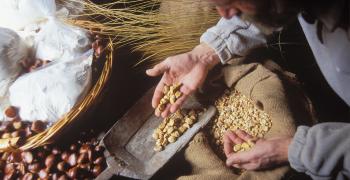 Learn more
Food and Wine
Olive oil, wine, truffle and other culinary delights make up the excellence of Tuscan gastronomy.
continue...