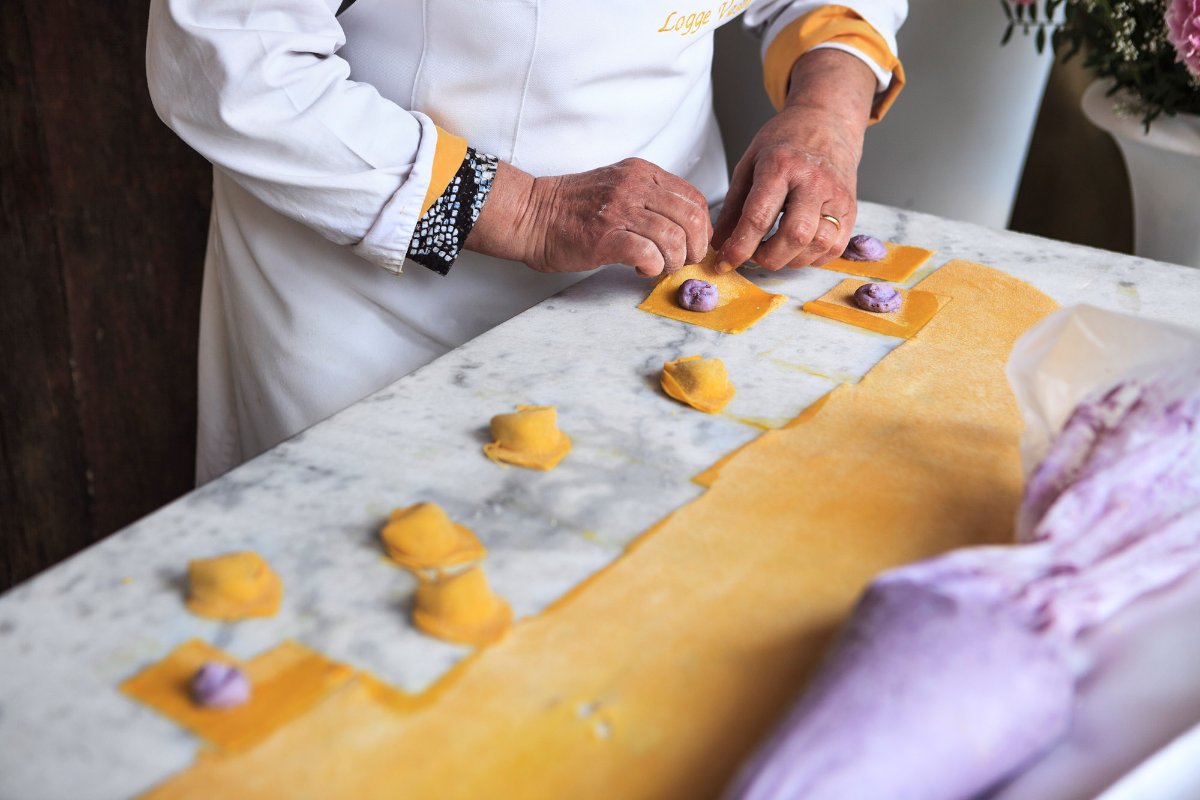 ??????
Sage Pie - Salviata Recipe
A Florentine century old recipe, very simple and fast to make.  All homes had a corner of their back yard dedicated to herbs, sage, at this time of the year was often used. This is the right time for a sage pie.  It is not a frittata, or omelette because it is not fried but it can not be defined as a pie either, because there is no top or bottom layer, it is an
oven omelette
. mmmmhhhh I just remembered how good fried sage leaves are!
Ingredients Serves 4
6 eggs
12 fresh sage leaves
50 gr. grated Parmiggiano
2 tbs of Milk
1 tbs of Flour
Butter
Salt
Preparation
In a bowl beat the eggs, add a spoon of flour and make sure to mix it well with the eggs. Next wash the sage leaves well, dry them up and cut them finely, add these to the mixture. Finally add the parmigiano cheese, two spoons of milk and a pinch of salt. In a round oven pan, heat a piece of butter and add the mix. Cook in the oven and keep in mind it is a pie, you do not need to turn it over, but leave it soft and creamy on the surface and inside.
TIME NEEDED
– 20 MINUTES
CALORIES
– 700 FOR 6 PEOPLE
VEGETARIAN
Pic credits to | thatredhead4 for
Common Sage
You might also be interested in