First courses
Ricotta and tomato gnocchi
Hands up who's never tasted a plate of gnocchi? Gnocchi (or dumplings) are one of the best-known foods around the world as they're very easy to make. They have lots of different names and are made using a variety of flours: wheat, semolina and vegetables, although probably the most famous ones are those made with potatoes.
For this recipe we travelled to Castiglione della Pescaia, in the Maremma area, home to important cattle breeds and fine cheeses, so we will prepare our gnocchi with fresh ricotta cheese. For a perfect colour contrast, we'll make some tomato gnocchi and season it all with a sauce made with fried zucchini and a little Parmesan broth.
Green, white and red... a very patriotic, colourful and simple dish (a little bit long-winded if you decide to make both types of gnocchi), a mix of local flavours, a work of alchemy by the chef Alessia Morabito.
Ricotta gnocchi
500 g of ricotta cheese (not too soft)
100 g / 150 g plain flour
Half an egg
Tomato gnocchi
100 g of tomato puree
15 g of corn starch
15 g rice flour
Parmesan broth
50 g Parmesan cheese
150 ml of milk
150 ml of water
Zucchini sauce
2 zucchini with flowers
Parmesan cheese 30 g
Peanut oil


Place the ricotta cheese on a flat surface and slowly add the flour and egg.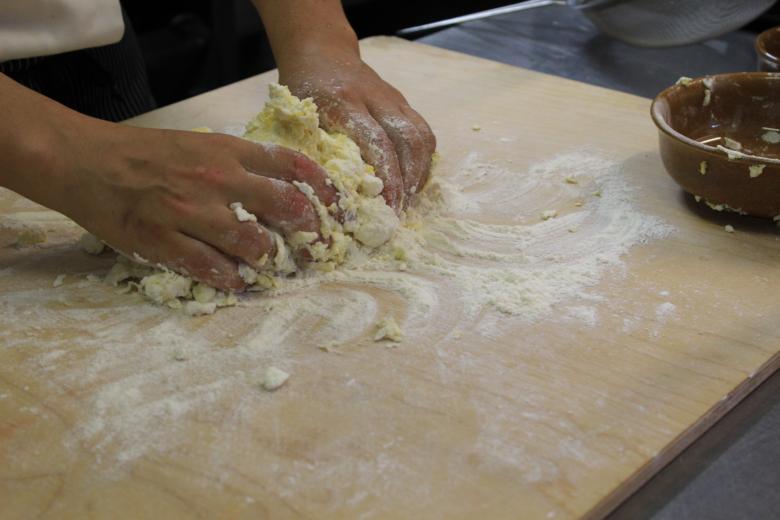 Create a smooth paste and make some strands.


Cut into small pieces and arrange the ricotta gnocchi on a floured tray.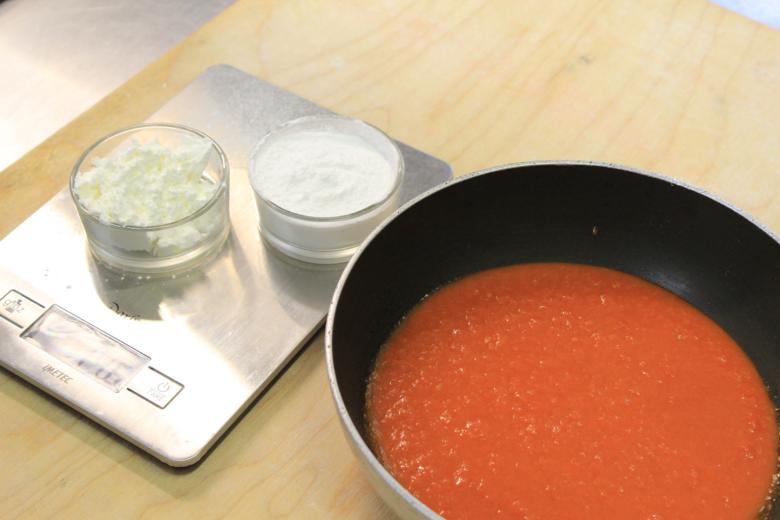 In a small saucepan mix 100 g of tomato paste, 15 g of corn starch and 15 g of rice flour.


At this point, put the pot on the heat and stir until you make a dough with a consistency similar to modelling clay.


Let it cool, make some strands and cut them into small pieces.
Cook the Parmesan broth ingredients for 15 minutes from boiling point.
Drain the mixture in order to make the Parmesan broth.


Cut the zucchini into slices and fry them in peanut oil. Drain and mix the fried zucchini with the Parmesan cheese until you get a smooth sauce.
Clean and wash the zucchini flowers.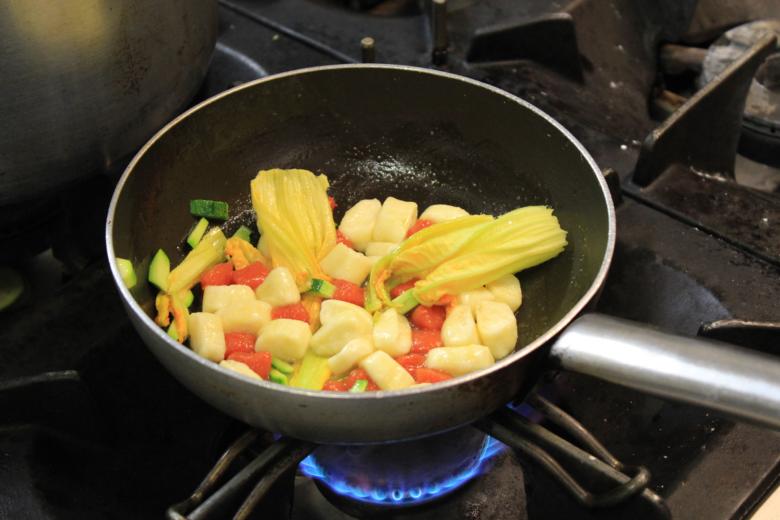 Bring a saucepan of water to the boil. Add the gnocchi and cook until they rise to the surface. Sautè in a pan for a few seconds with the zucchini flowers.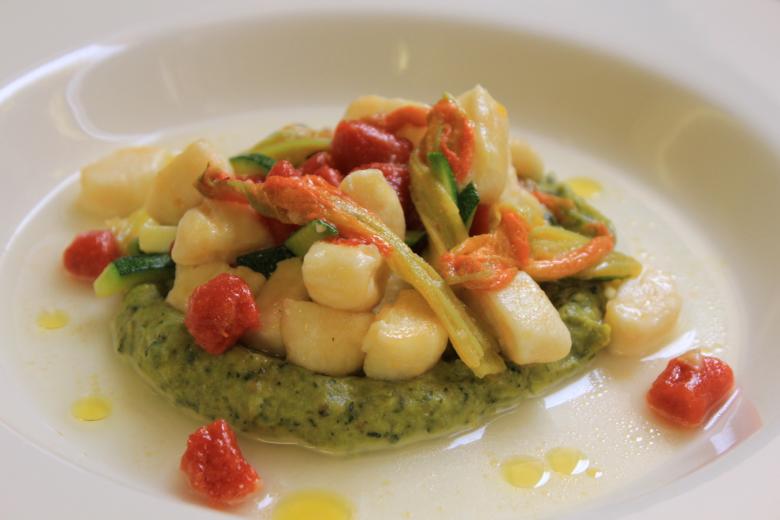 Spoon the zucchini sauce into the dishes and add the gnocchi. Finally add a little Parmesan broth and a dash of extra-virgin olive oil.
You might also be interested in