Main courses
Quick but classy: "porchetta"-style rabbit by Arturo Dori
Rabbit is a very lean meat that is high in vitamins and low in cholesterol. In Italy you often find it on menus and in Tuscany it is often cooked with wine, tomatoes and vegetables (alla cacciatora), with olives or simply baked. "Porchetta"-style rabbit is cooked using the same technique as Italian "porchetta" (roast pork): boneless rabbit stuffed with garlic, rosemary, sage and especially wild fennel, and then roasted.
Without further preamble, here is a quick but very classy recipe!
1 boneless rabbit (about 1.2 kg), bones and liver set aside
1 sprig of rosemary
1 sprig of sage
3 cloves of garlic
1 tablespoon of fennel seeds
Salt and pepper to taste
Extra-virgin olive oil
1 glass of red wine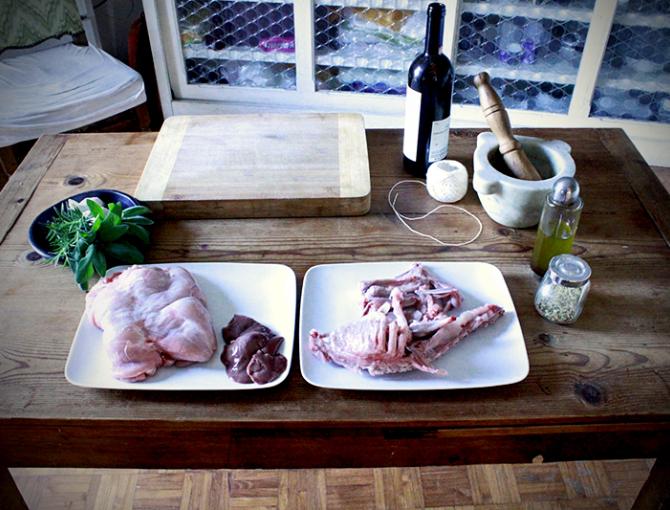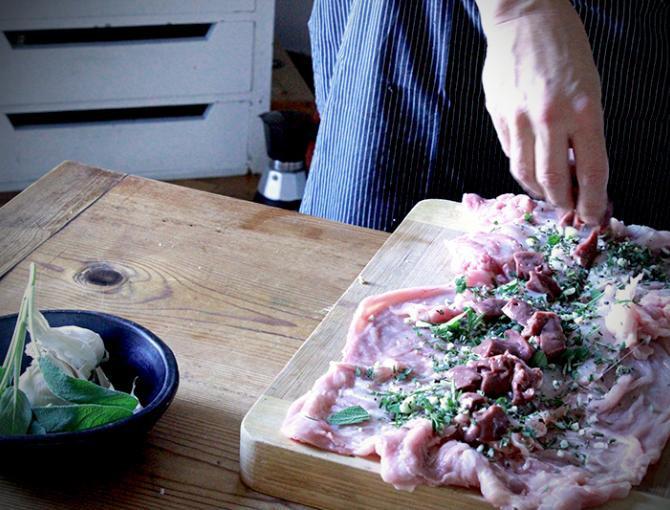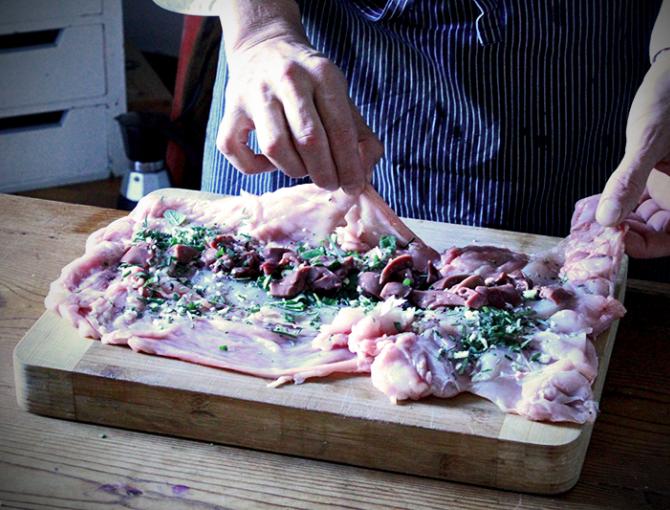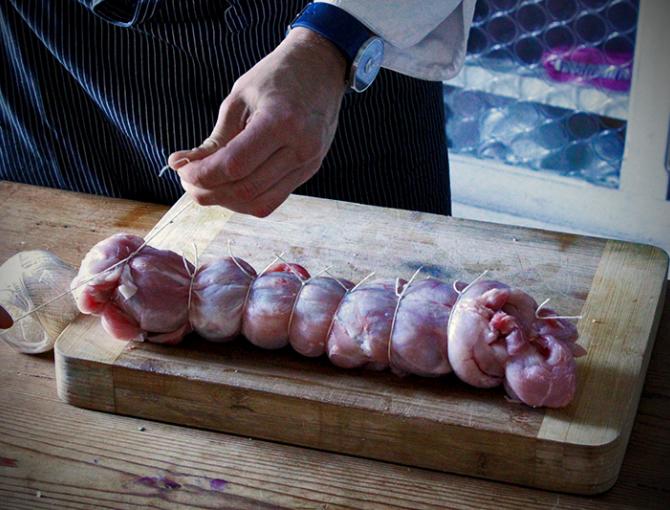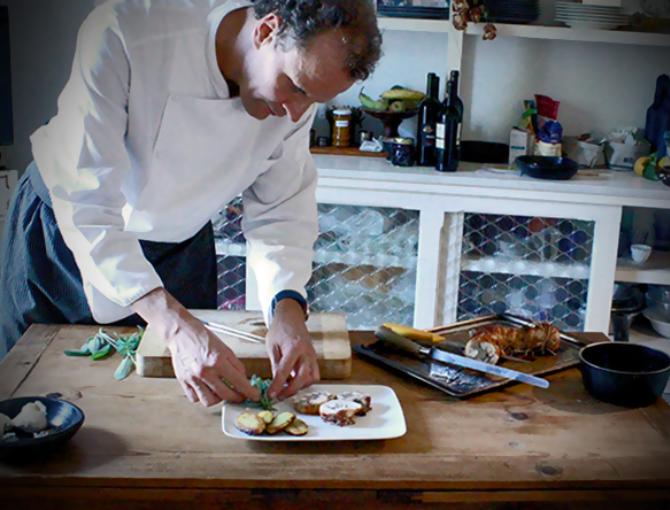 Take the chopped sage, rosemary, garlic, fennel, salt and pepper
Sprinkle the mixture on the rabbit meat
Cut the liver into pieces and add it
Roll the meat and tie it very tightly
Place the rabbit on a baking pan and add the extra-virgin olive oil
Cook it in the oven at 180 degrees for about an hour (turn it after half an hour)
While cooking the rabbit...
Toast the bones in a saucepan with a little oil until they are browned
Sprinkle the red wine and cover the pan with a litre and a half of water
Boil the bones in the pan for half an hour
Remove the bones and let evaporate the water until you get a creamy consistency
Once cooked, let the rabbit cool and cut into wide slices
Drizzle with the sauce and served with vegetables or potatoes and a glass of Chianti Classico
You might also be interested in