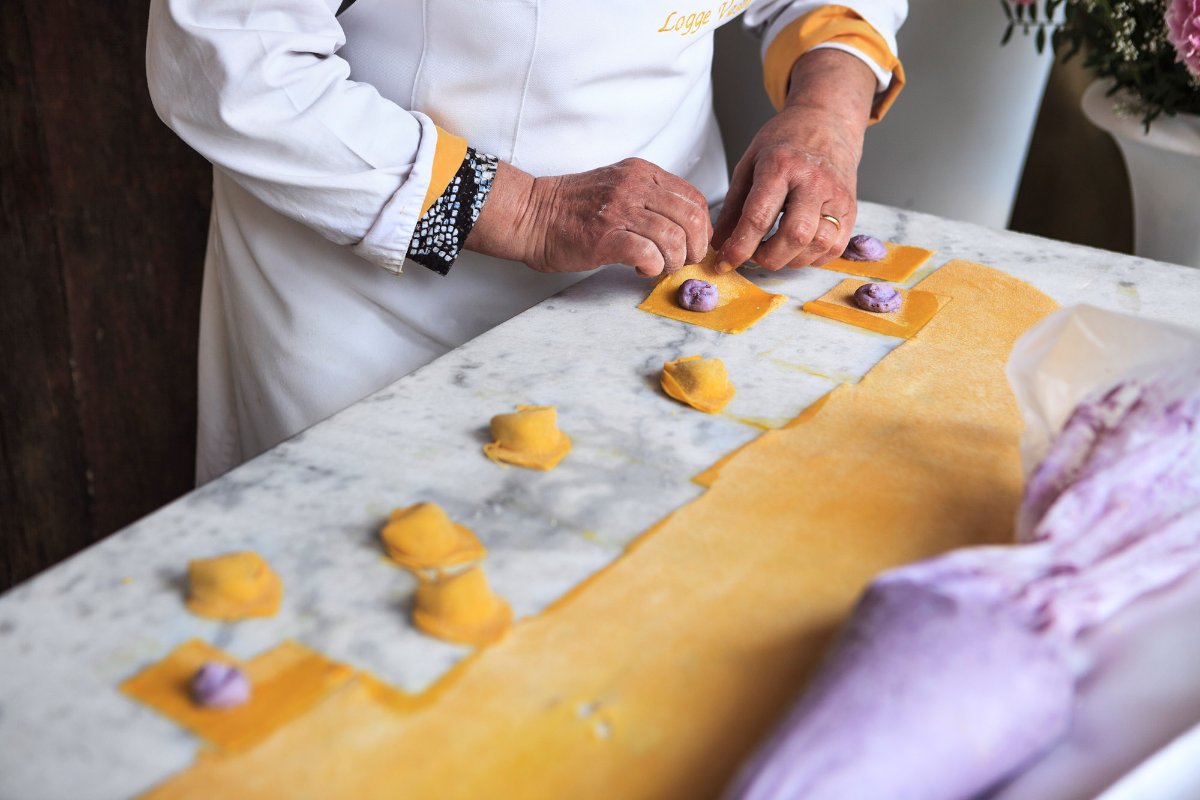 ??????
Quick but classy: "porchetta"-style rabbit by Arturo Dori
This is a simple and elegant dish, just like Arturo Dori. Rabbit is a very lean meat that is high in vitamins and low in cholesterol. In Italy you often find it on menus and in Tuscany it is often cooked with wine, tomatoes and vegetables (alla cacciatora), with olives or simply baked. "Porchetta"-style rabbit is cooked using the same technique as Italian "porchetta" (roast pork): boneless rabbit stuffed with garlic, rosemary, sage and especially wild fennel, and then roasted.
Without further preamble, here is a quick but very classy recipe! 
Prep time: 30 min Cook time: 50-70 min Recipe type: Main dish Serves: 4 [Photo credits: Flavia Cori, photo editing: Lara Musa] [new_royalslider id="19"]
Ingredients
• 1 boneless rabbit (about 1.2 kg), bones and liver set aside • 1 sprig of rosemary • 1 sprig of sage • 3 cloves of garlic • 1 tablespoon of fennel seeds • Salt and pepper to taste • Extra-virgin olive oil • 1 glass of red wine
About Arturo
Who wouldn't want to have a chef at home?
Arturo Dori
is a personal chef: upon request he creates personalised menus with a special focus on food and wine pairings. He lives in Florence, but he usually works around the world. His menus include traditional dishes from Tuscany and from other regions of Italy, vegetarian or seafood dishes.
You might also be interested in