Main courses
Prato Mortadella meatballs with goat yogurt sauce
Preparation
10 mins (but let stand for 1 hour)
Mortadella from Prato is the main ingredient of this recipe by Paolo Gori. Discover how the spices and the Alkermes of this Tuscan cold cut can give a special and fresh taste to the final dish.
8 slices of stale and unsalted bread
1 slice of Mortadella from Prato
2 eggs
2 tablespoons of grated Parmigiano cheese
1 cup of goat yogurt
A sprig of thyme
½ clove of garlic
Extra Virgin Olive oil or peanut oil
Crumble the bread and the Mortadella. Mix the bread in a bowl with the eggs and the Parmigiano cheese.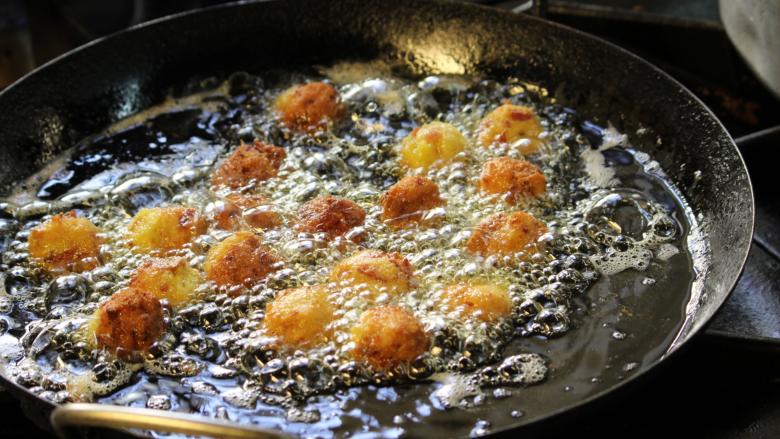 If the dough is too dry, add another egg or more milk. Season with salt and let stand for 1 hour. Make small balls in the size of a walnut, deep fry the balls.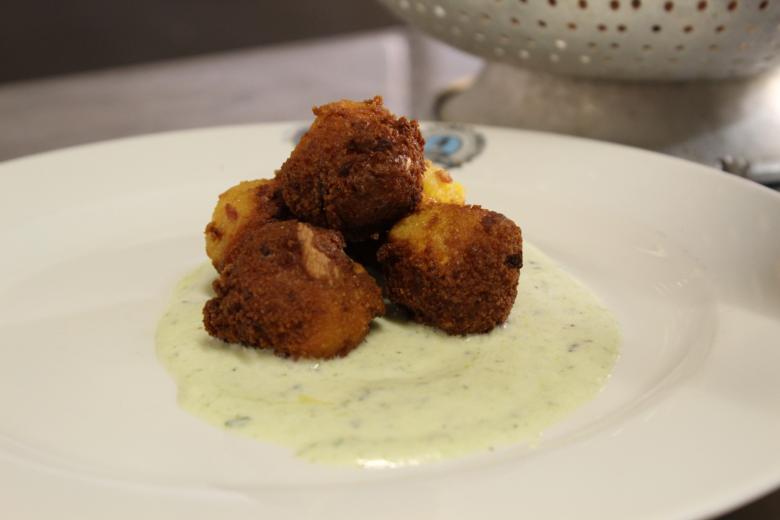 In a mortar, crush the garlic, the thyme leaves and add a little extra virgin olive oil. Finally add the yogurt and a pinch of salt. Put the sauce in a small bowl to soak the meatballs
Paolo Gori is the main Chef at Trattoria Da Burde, one of the historical "trattorie" in Florence. Thanks, Paolo!
You might also be interested in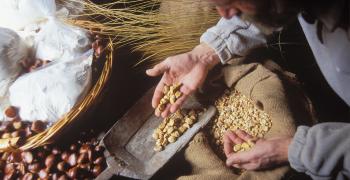 Learn more
Food and Wine
Olive oil, wine, truffle and other culinary delights make up the excellence of Tuscan gastronomy. ...
Continue...