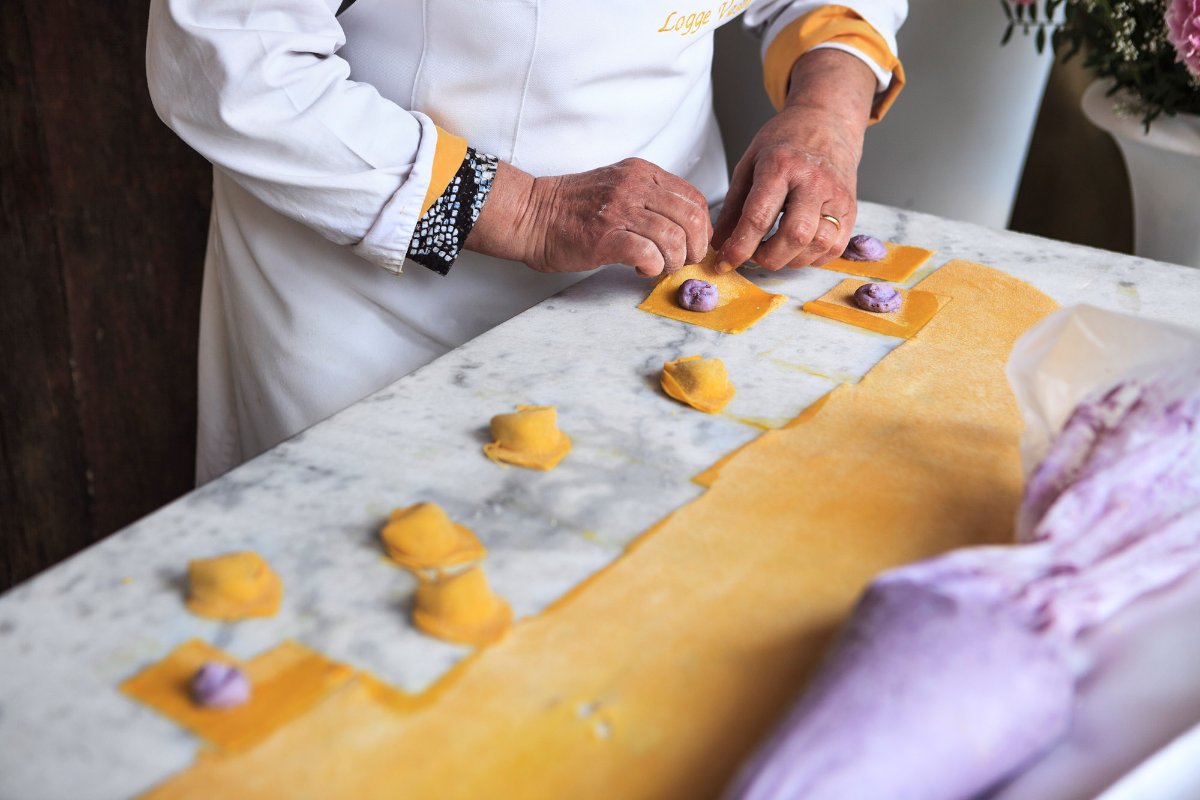 ??????
Porchetta-style chicken by Alessia Morabito
This is a simple recipe for those who love
poultry, sausages and herbs
. It is a boneless chicken, seasoned with herbs as
Tuscan Porchetta
is usually prepared and cooked at low temperature fully immersed in olive oil. In addition to the herbs and add even more flavour to the dish, the chicken is stuffed with a peeled sausage.
But the secret of the great flavour of this
Porchetta-style chicken
probably lies in the cooking method called
"oliocottura"
, a process similar to what is used in France to prepare Confit de canard, but instead of animal fat you use olive oil.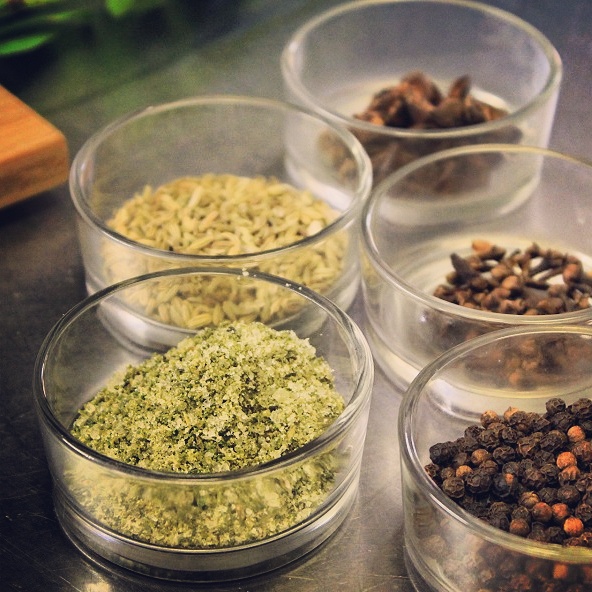 "Oliocottura" means
cooking food in oil at a low temperature for a long time
(so you're not actually frying the food). Food cooked in oil retains all of its natural flavors and does not lose its juices. The oil is not absorbed by the chicken, as it does not penetrate into the tissues and you can store your dish in a big glass jar with its flavorful oil. For this recipe we met
Alessia Morabito
, chef at Restaurant La Terra di Nello in Castiglione della Pescaia again, and, as usual, she uses the best ingredients in the
Maremma
.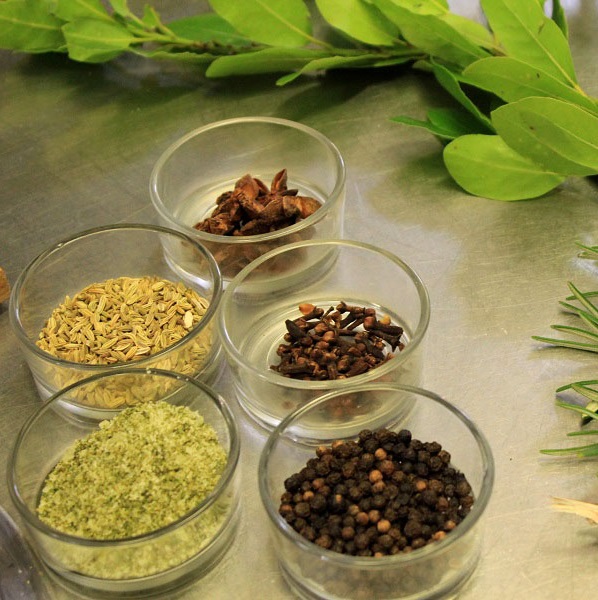 Ingredients:
- 1 boned chicken, divided into two - 2 sausages - pepper, garlic, sage, rosemary, salt, bay leaves, fennel seeds, nutmeg, star anise - About a liter and a half of olive oil in order to cover all the chicken (don't use extra virgin olive oil because flavour is too strong. You can either use 80% peanut oil and 20% olive oil)
Preparation: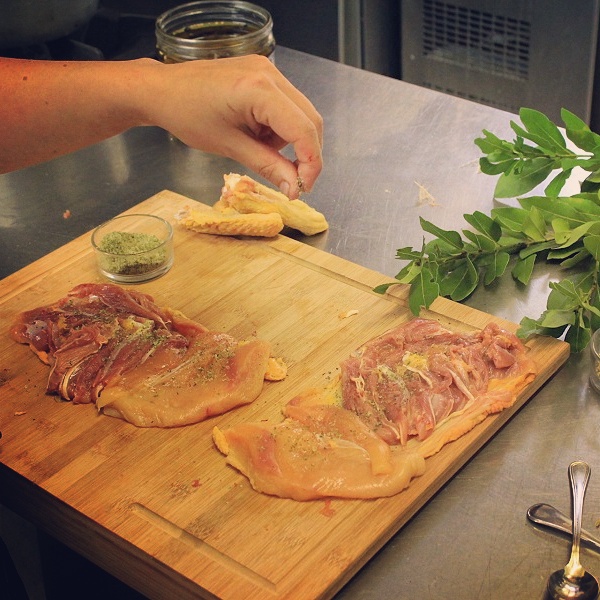 - Season the chicken with garlic, sage, rosemary and salt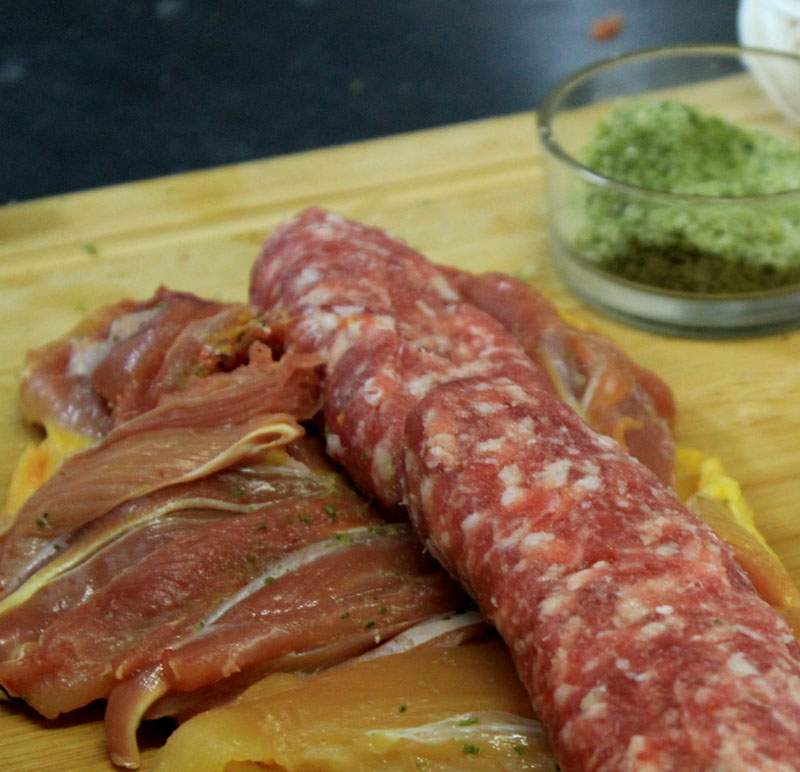 - Add the
peeled sausage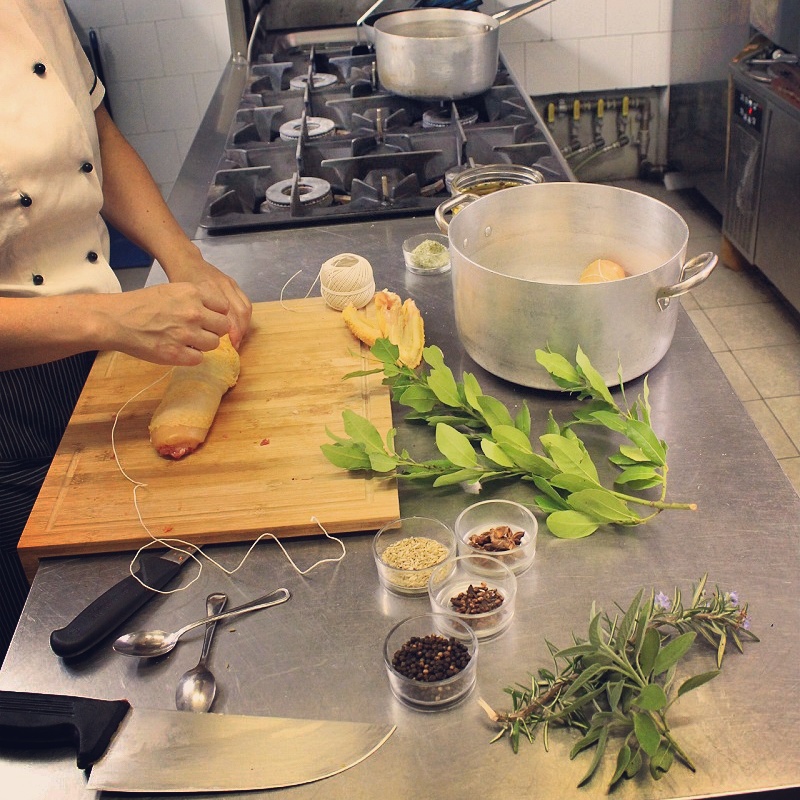 - Roll up and tie with a string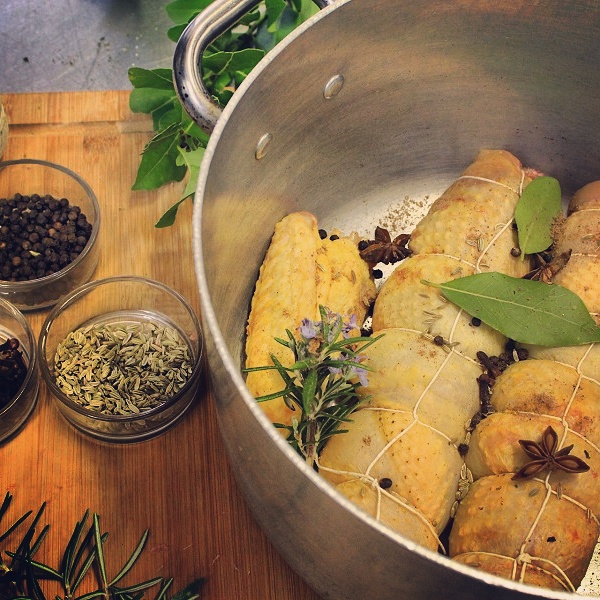 - Lay the chicken in a pot with its two wings, spices and herbs - Cover completely with oil - Cook for about 3 hours at 70 degrees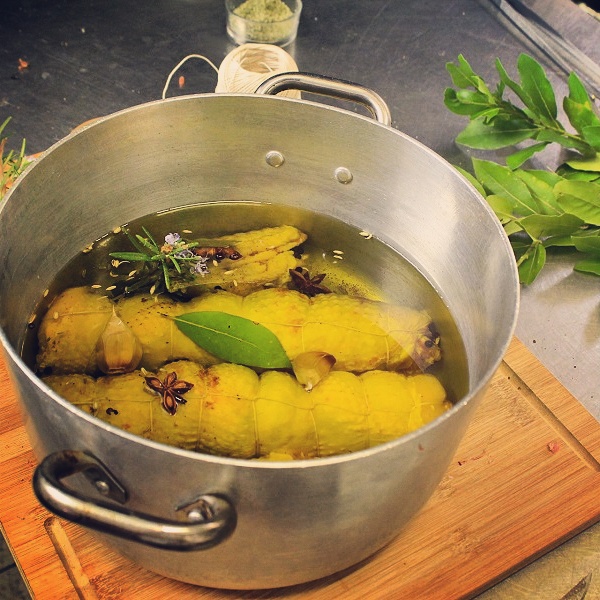 - After 3 hours, let it cool, cut into slices and serve with its flavorful oil!
[Photo credits: Flavia Cori, Tuscany Social Media Team]
About Alessia Morabito
Alessia originates from Pisa and her heart lies in the Maremma. She loves her work and her adoptive land. She is an alchemist interpreting local cuisine at 
Terra di Nello restaurant
, in Castiglione della Pescaia.
You might also be interested in