Garmugia soup from Lucca
dinner_dining
First courses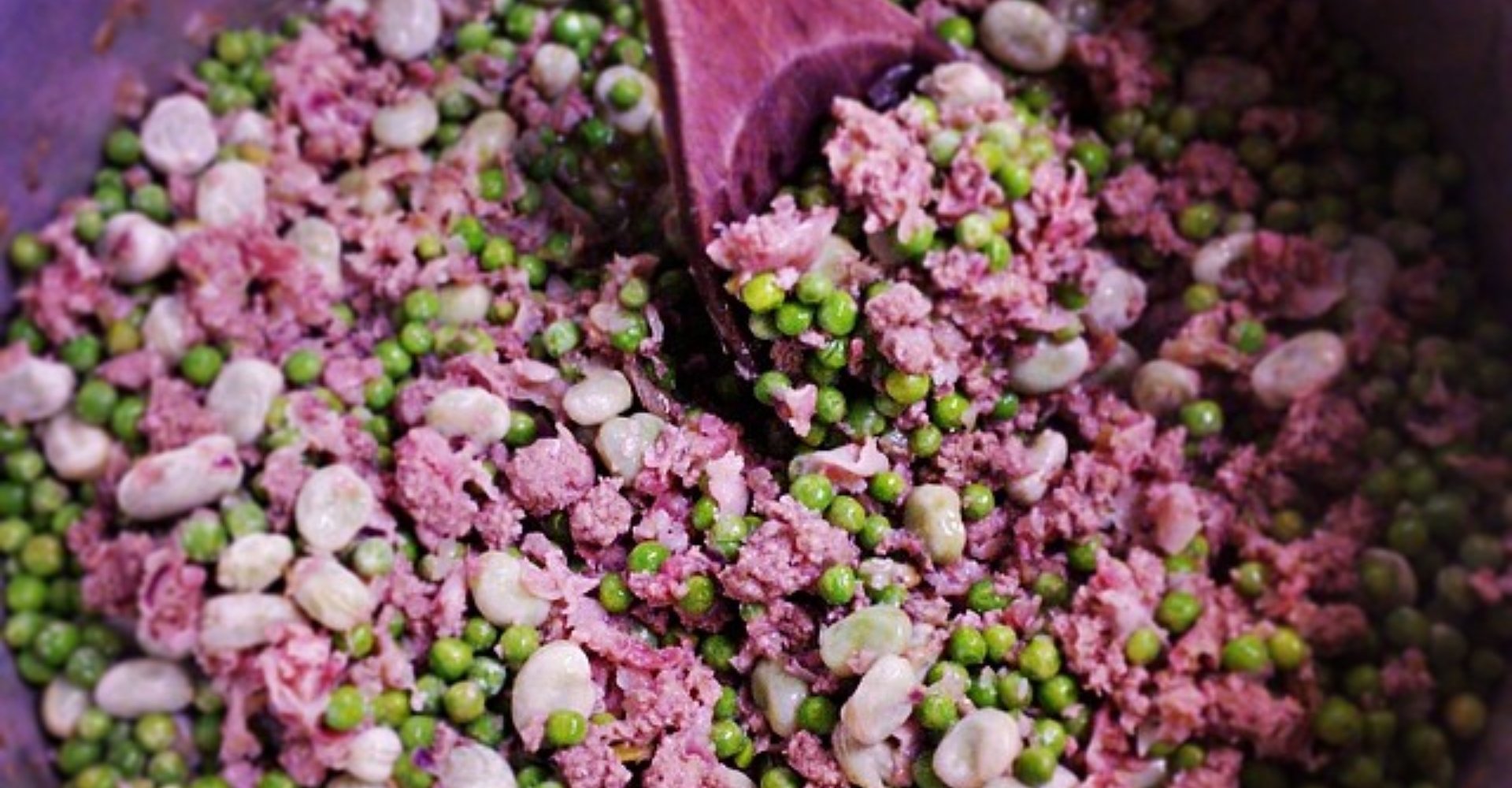 Photo © Aurelio Barattini
Garmugia is a traditional recipe that dates back to the 16th century and can be pinpointed to Lucca and its province. Its origins are poor although the fact that some ground veal is present gives the recipe a certain richness. Peasants had loads of vegetables and very little meat, this is why they would add some dried pancetta (belly bacon - non smoked) and a little ground meat. We do suggest you try this authentic version but may also say that if you're vegetarian and want to keep it meatless it's just as good. A simple rule to follow if you want to make a great Tuscan spring soup and don't have all the ingredients listed beneath all you need to do is follow the green rule, choose vegetables that are green!.
Ingredients
4 white fresh spring onions

3 artichokes

1 cluster of asparagus

6 tablespoons of fresh broad beans

4 tablespoons of fresh peas

2 oz of ground veal

2 oz of pancetta (sweet bacon)

4 cups of vegetable stock

Extra virgin olive oil

Salt, pepper
Method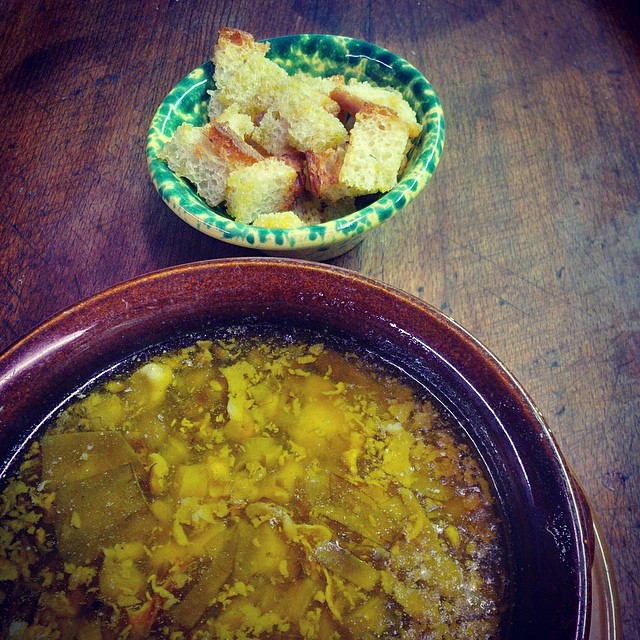 Garmugia - Credit: Aurelio Barattini
Clean all your vegetables. Slice the artichokes and onions finely, shell the peas and broad beans and chop your asparagus. *
In a deep casserole sauté onions and diced pancetta, when onion is translucent add the ground veal and brown it. Stir frequently.
Now add in the following order: peas, board beans, artichokes and at last asparagus. Let it flavour well, salt and pepper.
Now pour in 4 cups of broth. Cook for about 45 minutes on low fire. Serve with toasted bread.
Tip* when cleaning asparagus use the green part - in order to decide where to break off - use the part that is breakable by hand. This will be the tender part of the asparagus