Chianti tuna: Tonno del Chianti recipe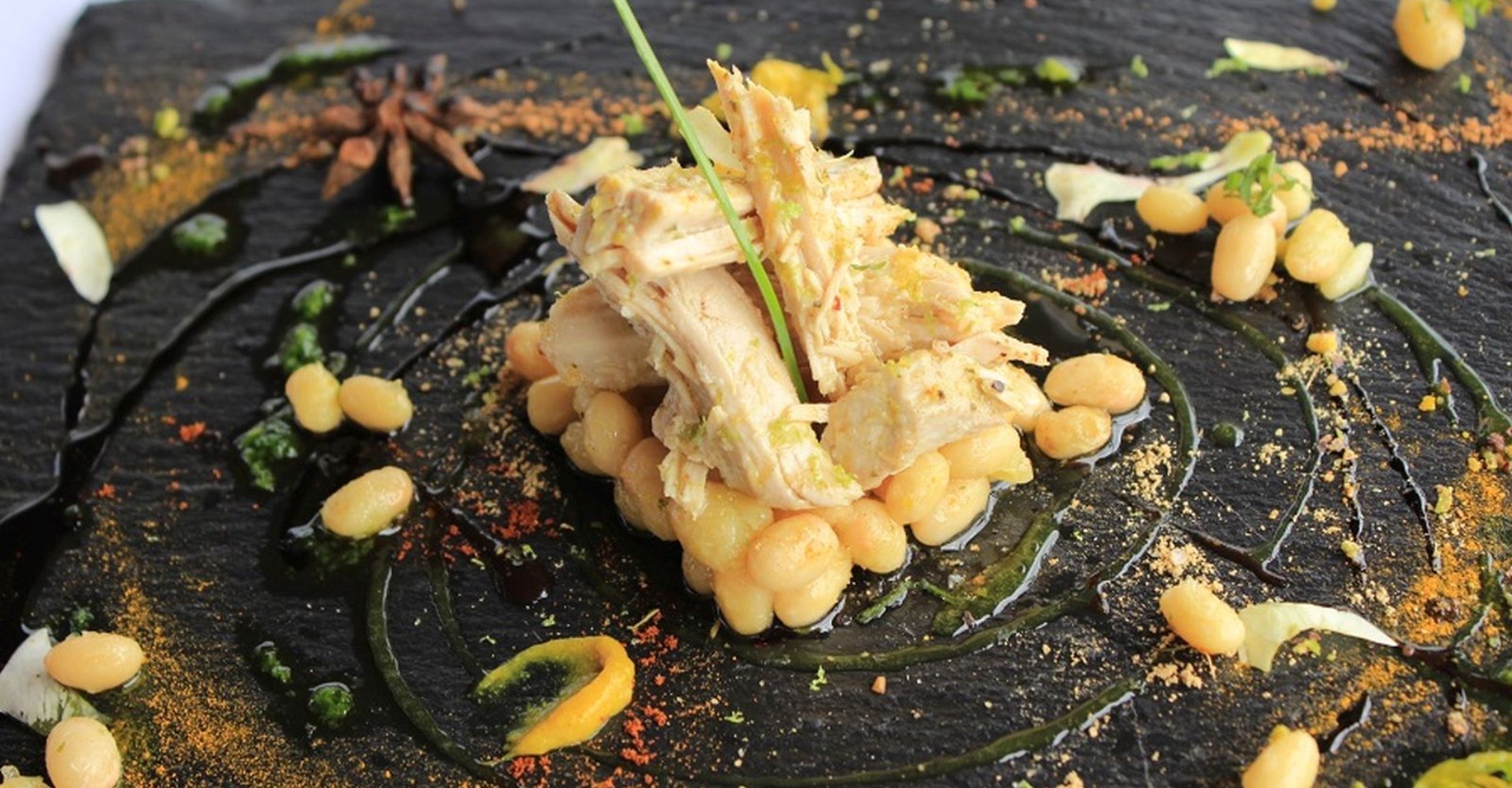 Photo © Flavia Cori
Chianti is an area located in the heart of central Italy's Tuscany region, boasting stunning landscapes, great wines, olive oil and very good food linked to the country life style. Although there isn't any coastline in Chianti, the area offers an interesting food specialty: "Tonno del Chianti" or Chianti "Tuna".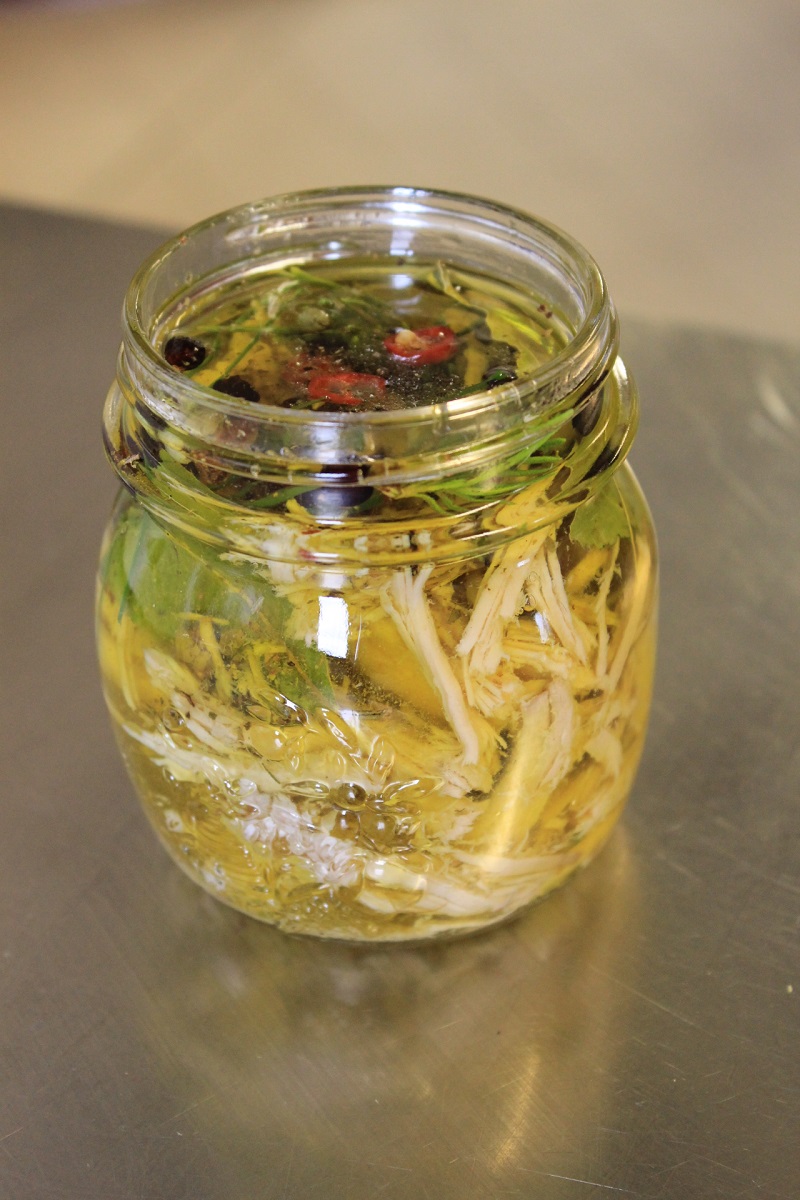 We met up with Chef Giorgio Trovato in Castelnuovo Berardenga, in the south of Chianti to cook and taste this unusual dish. Actually it looks like tuna but is an incredible soft pork meat cooked for many hours with white wine and vegetables and then stored in a jar covered with olive oil and laurel.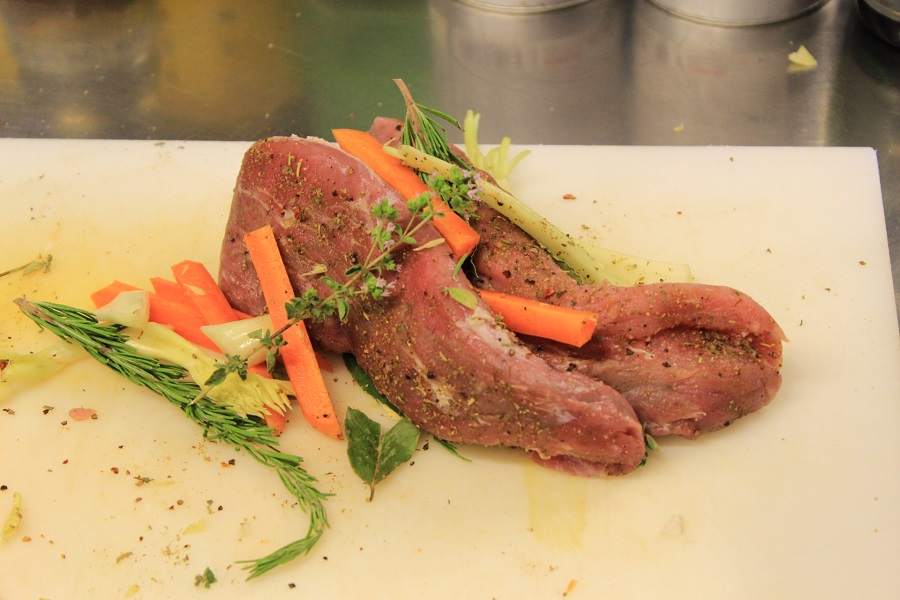 This is my reinterpretation of a local peasant recipe," says Trovato. "In fact, Tonno del Chianti originated as a dish prepared in order to use all the meat of the pig and to store it for a long time. In the past it often happened that the sows gave birth in July but some little pigs were unable to overcome the torrid summer. So farmers used to butcher and cook these pigs in July according to this technique."
Tonno del Chianti is a useful and easy recipe to make at home. So, here are the ingredients and the preparation – note the one month wait time before eating! Please let me know how it goes.
Ingredients
500 g lean pork loin or tenderloin

325 ml dry white wine

430 ml water

Laurel leaves

Rosemary

Peppercorns

Juniper berries

Pink pepper berries

Onions

Carrots

Celery

Thyme and extra virgin olive oil
Remove the fat from the pork meat and put it in a pot with the wine, water and all the vegetables
Bring to a boil, remove the foam and cook the meat covered over low heat for three hours
Let the meat cool in its broth to obtain the classic threads that much resemble those of tuna.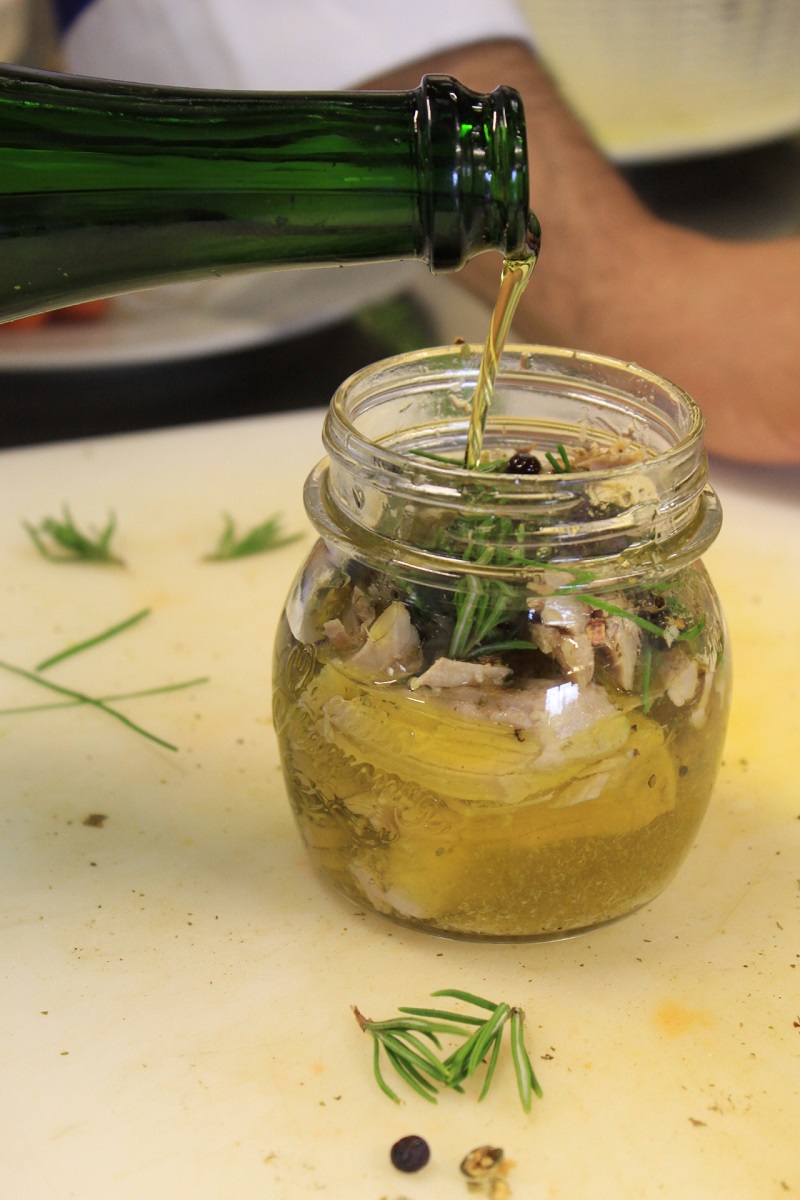 Put the pork meat into a jar covered with olive oil and some, herbs, pepper, peppercorns and lime peel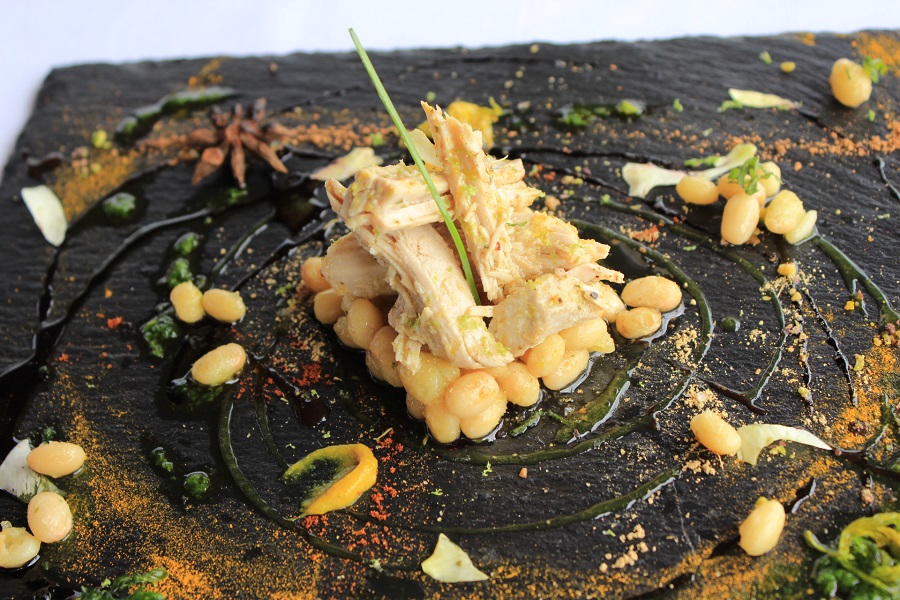 Wait at least one month (the minimum time needed to mix all the flavors) and then serve with white beans and extra virgin olive oil. Giorgio served this fake Tuna with a delicious sauce made with wine and cinnamon.