room_serviceOther
PDO San Gimignano saffron
Rediscovering an ever-present ingredient in the kitchen
Consortium
Associazione Amici dello zafferano di San Gimignano
Beginning in the 13th century, much evidence has attested to the product's origins in San Gimignano. The quality and fame that San Gimignano saffron has had since the 1200s has been documented not only by a significant exportation of the product to other Italian centres (Pisa, Genoa), but also by the unprecedented direction of traffic toward eastern and African countries (Alexandria in Egypt, Tunis, Damietta, Acri, Tripoli and Alepo).
The revenue earned from the sale of saffron were so high that more than just a few dynasties made their fortunes from the product, some of which decided to invest in building San Gimignano's famous towers that still today are a source of pride for the city.
Saffron PDO is obtained exclusively from the pink part of the stigmas of the bulb-tuber "crocus sativus L," which are then toasted. Many of the steps in the cultivation process are still carried out by hand just like in the Middle Ages: selecting the bulbs, collecting the flowers in the early hours of the morning, cleaning them and drying them over fire.
Saffron is produced exclusively in the San Gimignano territory.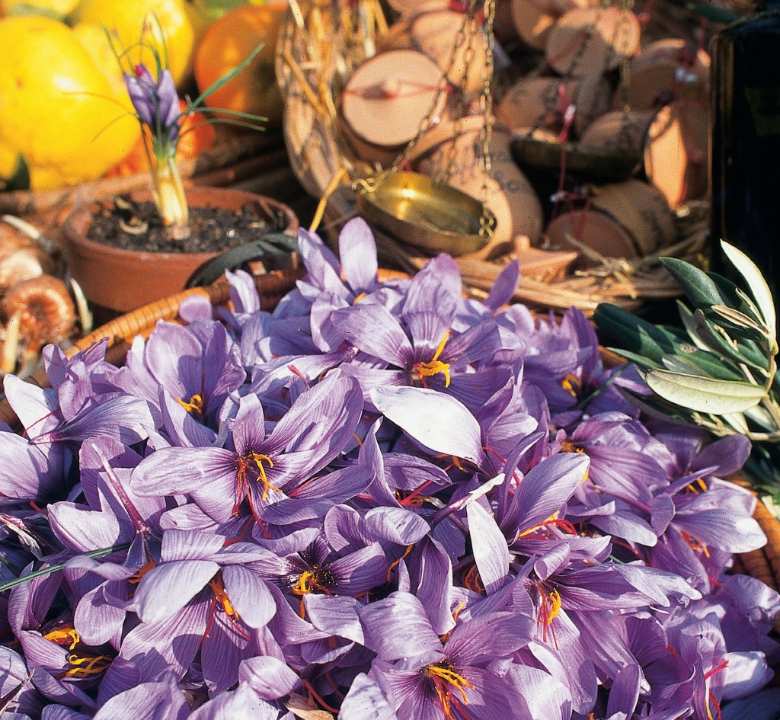 San Gimignano saffron is currently undergoing an important rediscovery both in the culinary realm and for pharmacology. It's tied to many typical products from the area, like bread with vernaccia and saffron and schiacciata with saffron.
Some ancient texts reveal to us how the importance of saffron in the kitchen is much more limited than it was in the past. In fact, it was the key ingredient in dishes like pestelli, peverata, agliata, and porrata, as well as some cheeses. This ingredient is still used to enrich the flavour of many foods, from first courses of rice to second courses of meat and fish.
You might also be interested in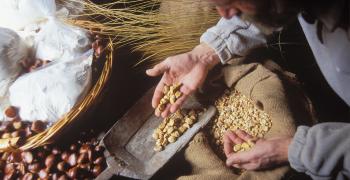 Learn more
Food and Wine
Olive oil, wine, truffle and other culinary delights make up the excellence of Tuscan gastronomy.
continue...