The winding Volterrana road is perfect for bikers
From Cecina to Colle Val d'Elsa by motorbike
The Volterrana is a winding road that goes from the Tuscan coast and travels inland through the hilly countryside with marvellous panoramic views. There are just a few stops on this suggested route, although each of them is well-worth a visit, including the ancient towns of Volterra and Colle Val d'Elsa.

Leaving from: Cecina
Arriving at Colle Val d'Elsa
Distance: 70 km
Time needed: 1 day
Type of route: mixed, hilly
Province: Livorno, Pisa, Siena
gps settings: Cecina, Saline di Volterra, Volterra, Castel San Gimignano, Colle Val d'Elsa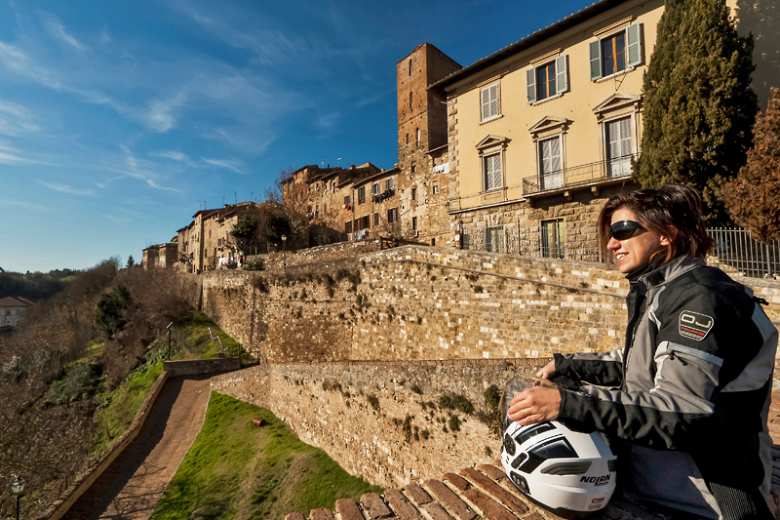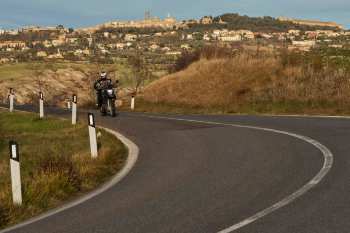 If you're bored of sunbathing then this motorbike trip might just be the solution! The route sets off from Cecina and heads down the SR68, a winding road which travels through the delightful Tuscan hills.

The SR68 is known locally as the 'Volterrana'. It travels up the Elsa river, following the train tracks, before reaching the town of Volterra, which is the first stop of the trip. You'll be testing your gears on the steep, winding road in this area. Stay on the Volterrana at the fork for Montecatini Val di Cecina and follow for Saline di Volterra, an historic town famous for its salt mines and thermal springs. The road is lined with vineyards and olive groves which are just the thing to give you an appetite as you ride up this winding route.

Volterra is constantly visible on the horizon. Just before the town are two large art installations by Mauro Staccioli at Mestola and Boldria. The road up to the ancient Etruscan town of Volterra is incredbily steep and winding, per

Volterra is famous for its alabaster and it's well-worth spending a bit of time exploring the town. Take a stroll through the quaint town centre or visit the Guarnacci Etruscan Museum. There is another Staccioli scupltue just outside the town which is the perfect spot to take a few photos of Volterra and the surrounding countryside. From here, the route continues along the SR68 towards Siena.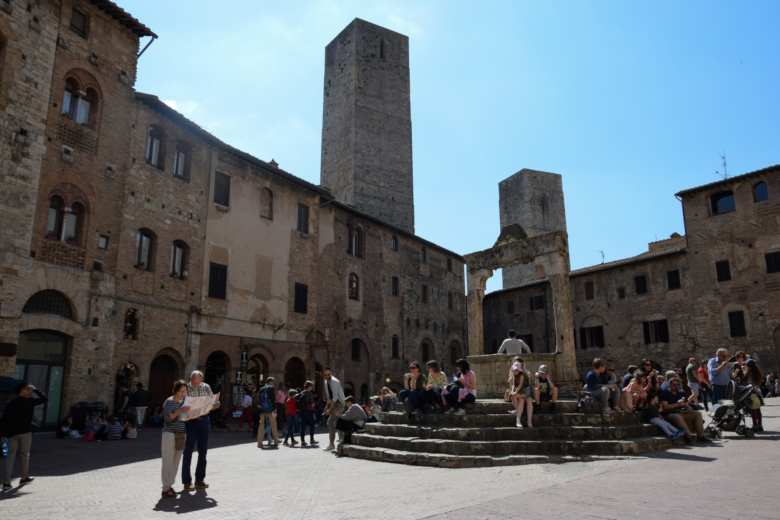 The next stop on the route is the small town of Roncolla with its pretty San Martino church, which was built by Monsignor Mario Guarnacci. The road here climbs up and down amidst the hilly landscape and passes farm houses and villages. Volterra is now just a speck in the distance, as can be seen from Castel San Gimignano. Local bikers meet here in front of the town's small cafe. The route now travels through the Castelvecchio Nature Reserve to the town of San Gimignano, which is well-worth a visit if you can bare the hoards of tourists.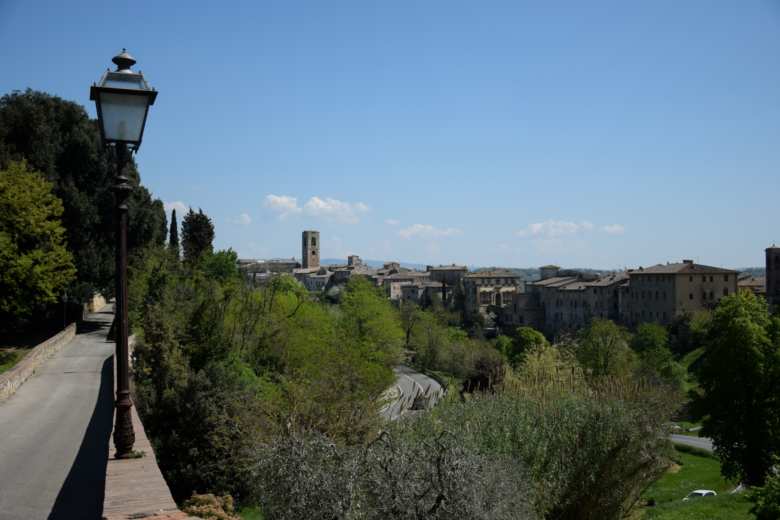 If you're interested in churches then you might want to stop off at the S.S.Ippolito chapel. If not, then continue along the bendy road to Campiglia dei Foci where there are great views back to the chapel. The Volterrana ends not far from here at the historical town of Colle Val d'Elsa.
You might also be interested in