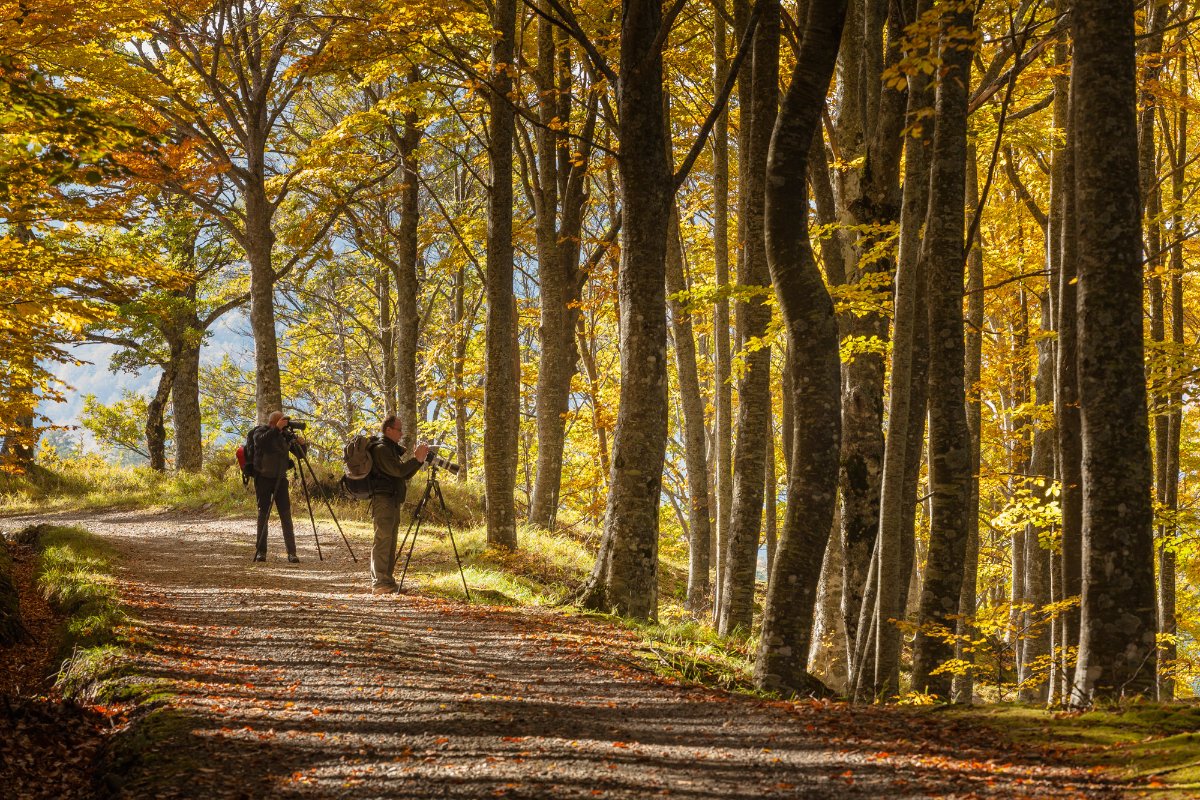 The Chianti or Chiantishire in Tuscany
If you exit from the A1 motorway at "Firenze Sud", you will meet the Florence – Siena road. It seems that these two medieval cities, Florence and Siena, never really wanted to "get closer" despite their limited geographic distance. For centuries, in fact, these beautiful hills were the theatre of bloody battles between the lords of Florence and those of Siena. But if you think about
Chianti
, the first thing that comes to your mind might be its
wine production
, since this tradition has been carried out there for three centuries. Today, the
Chianti Classico wine
has become famous all over the world, with the name that identifies these territories and with its symbol, the
"Gallo Nero"
(black rooster).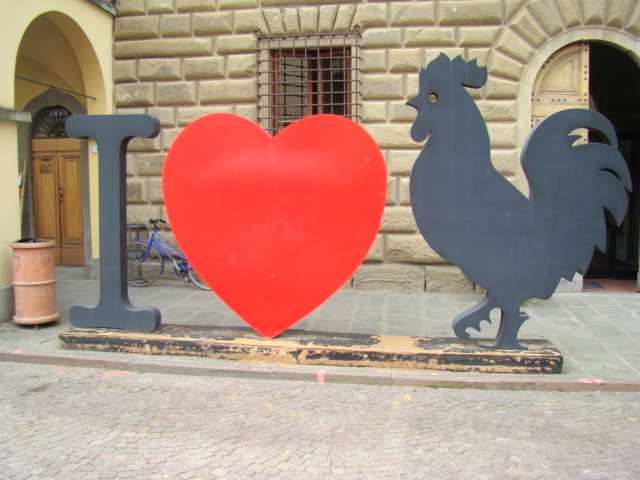 To reach these fertile hills, leave the Firenze-Siena roadway at the Poggibonsi exit. There you'll find a series of
country roads
that run through woods and hills which separate them from the main urban centers of the area, full of history and medieval castles. To describe the Chianti, just think that in every single space exposed to the sun there are
vineyards and olive trees
. It's likely the reason so many foreigners are particularly seduced by these areas. The nearest town to Florence is
Greve in Chianti
, where the main attraction is the funnel-shaped piazza Matteotti, surrounded by arcades with small shops selling local products. There, you can also find some "historic" butchers selling: wild boar, cinta senese, and Florentine T-bone steaks (the famous "
Fiorentina
"). On the longer side of this triangular square, you'll find the municipal building, home to a beautiful statue by Mitoraj.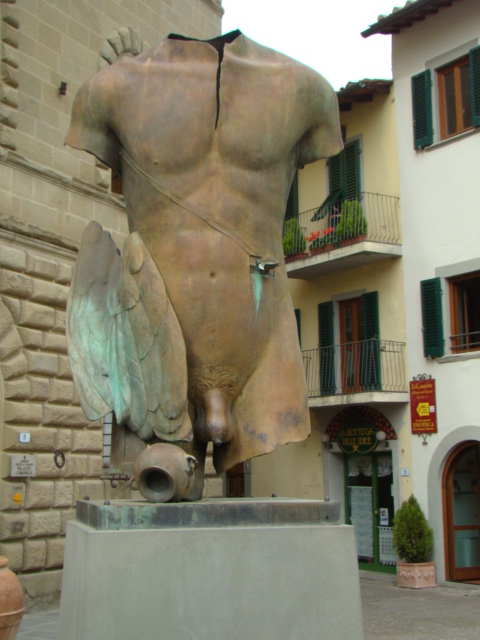 From Greve in Chianti, going south toward Siena, you will encounter the so-called
"Chianti Triangle"
, comprising the towns of
Castellina in Chianti, Radda in Chianti
and
Gaiole in Chianti
. Castellina and Radda have very nice town centers, full of cafes and restaurants preparing good food and, of course, wine tastings. While Gaiole is flat, the other two towns are situated in the hills and they also boast beautiful views of the surrounding landscape. Near Gaiole, there are smaller towns that deserve visit, among them
Lecchi
and
Vertine
. In the same area, there are two castles, noteworthy for their beauty and for the fact that they host two of the most important wineries in the area:
Meleto
and
Brolio
, belonging to Barone Ricasoli, lord of Florence.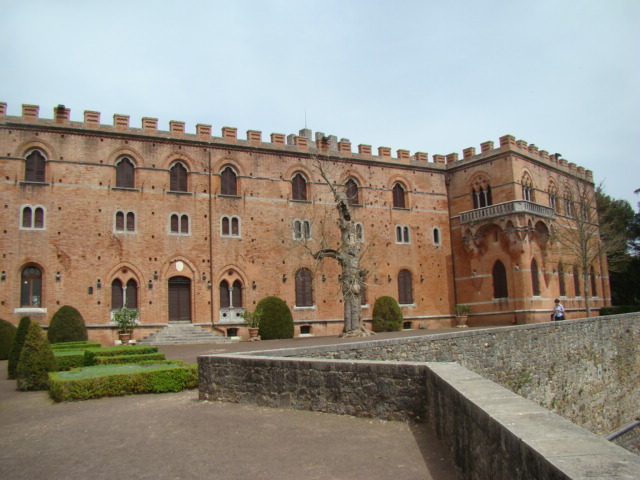 The
Castle of Meleto
organizes guided tours of the castle's main floor and its small theatre and cellars. It also hosts events and weddings (there is the parish church of Spaltenna, dating back to the tenth century). The
Castle of Brolio
can be reached by driving, walking or cycling along a 600-meter steep road. The Ricasoli Barons still live there, but you can visit the gardens, the private chapel and the crypt, where family members are buried. Part of the interior of the castle can be visited only through guided tours. If you look out of the castle, you can see
Italian-style gardens
and vineyards as far as the eye can see. This is the most characteristic Tuscan landscape: vineyards, olive groves, white dirt roads and rows of cypress trees.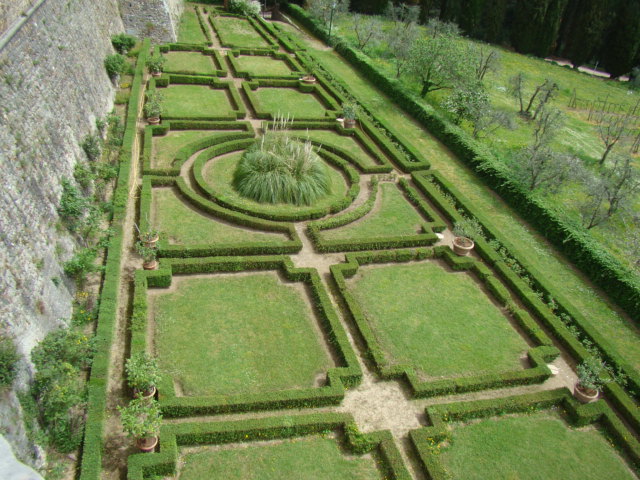 For all the information and the photos of this post I would like to thank to my father Antonio Duilio!
You might also be interested in