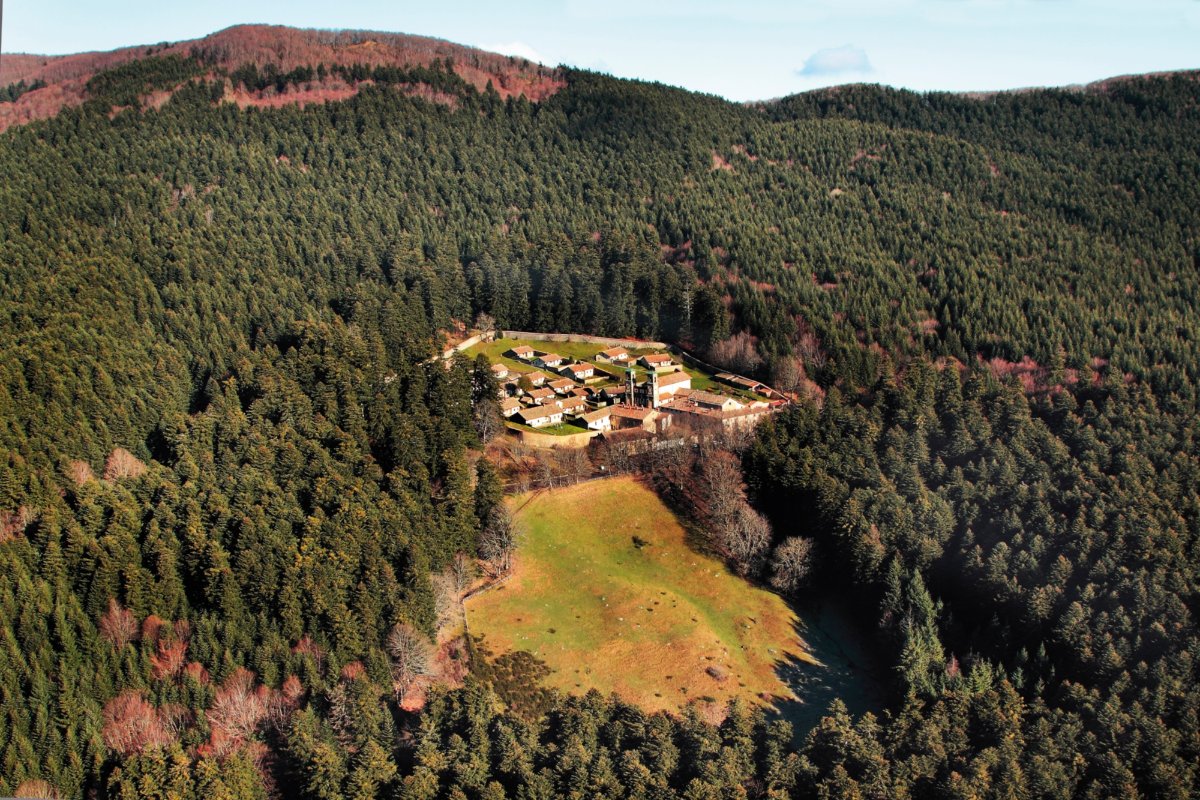 San Vicinio Path in Tuscany
From Camaldoli to Badia Prataglia
Nature, history and spirituality blend together in Tuscany along the spiritual paths that crisscross the territory, including the area around Arezzo. This is where you can find the via Francigena, as well as a path linking this famous pilgrimage route to Arezzo. But did you know there is also another spiritual route to hike in this area known as the San Vicinio Path? The route takes you on a loop that starts and ends in Sarsina in Emilia-Romagna, Tuscany's neighbour.
Sarsina can be found in the upper Savio valley, home to a sanctuary dedicated to San Vicinio, known as Saint Vicinius of Sarsina in English. The saint was originally from Liguria and came to Sarsina when religious persecution was taking hold. He's famous for having practiced poverty through prayer and fasting and for rejecting worldly goods.
Today, the itinerary dedicated to him is marked on all the signage along the route with a chain symbol, a reference to San Vicinio's chain, or collar, which plays a central role in the cult and tradition of the saint, much the same as a relic.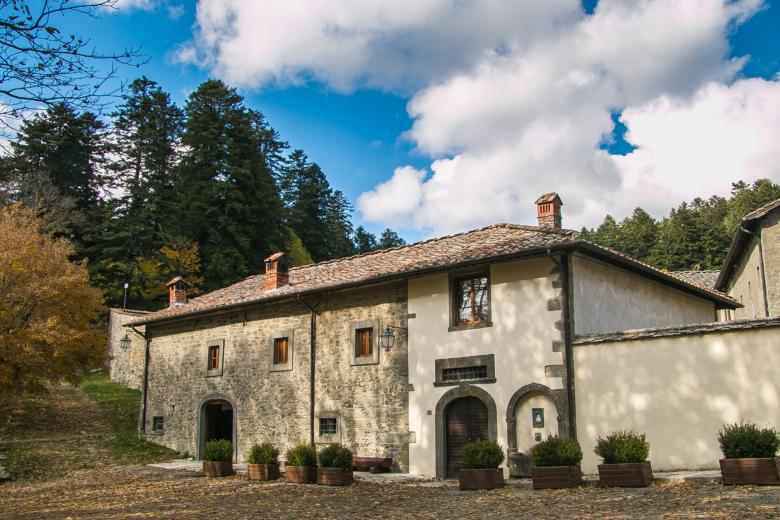 When the path crosses into Tuscany, it stretches from Camaldoli to Badia Prataglia. The town of Camaldoli, in the territory of Poppi, is in the Casentinesi National Park. Pilgrims can visit the church of San Salvatore Trasfigurato and the cell dedicated to the silent prayer practiced by San Romualdo, as well as the historic pharmacy founded in 1523, where the monks have reconstructed a laboratory with stone mortars and ancient recipes for distilling aromatic liquors.
Further along the path, you'll come across the Casa Pucini, Podere Stradella, Serravalle and Ponte Fosso. After these, you'll arrive in Tramignone, before getting to Poggio alla Croce, a town whose main production is potato farming.
Continue over the Fosso dell'Acquafredda and past the curvone Casanova, where you'll see protected woods with white pine and beech trees.
Dante describes Badia Pratiglia as being "between the Tiber and the Arno". It's the perfect location for anyone interested in nature, thanks to the abundance of parks and nature reserves, as well as for history buffs, as this is where you can find many Romanesque churches and the Poppi Castle. There's also no shortage of religious buildings, like the Parish Church of Santa Maria Assunta and the small church of Memmenano.
Don't miss out on tasting some of the local specialties. You'll definitely eat well in this area! Valuable truffles grow in the woods around here, as do many kinds of mushrooms, including porcini. There are also chestnuts, which are for sale in a lot of stores in the area. Local artisans make and sell honey, saffron, wild fruit jams and much more. Buon appetite!
You might also be interested in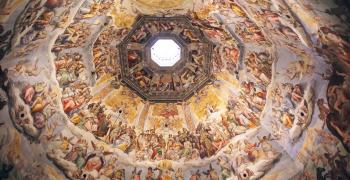 Learn more
Art and Culture
Tuscany is the cradle of the Renaissance and known all over the world for its immense artistic and cultural heritage. ...
Continue...