Cycling in the Mugello hills
Discover fascinating treasures among natural panoramas and historic villages
Duration: 2 hours 15 minutes approx.
This itinerary offers a wonderful immersion in the Mugello countryside around the Sieve river, complete with enchanting panoramas and hidden jewels, such as the church of San Cresci and the small village of Barbiana. This circular route, which starts from Borgo San Lorenzo and goes through the towns of Vicchio and Dicomano, requires a basic level of fitness as some of the slopes have an altitude of 253 meters.
You might also be interested in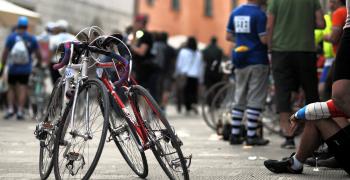 directions_bike
Learn more
Cycling
Cycling is the best way to delve deep into the soul of a territory. It allows you to reach the most beautiful places by taking the less-travelled
continue...